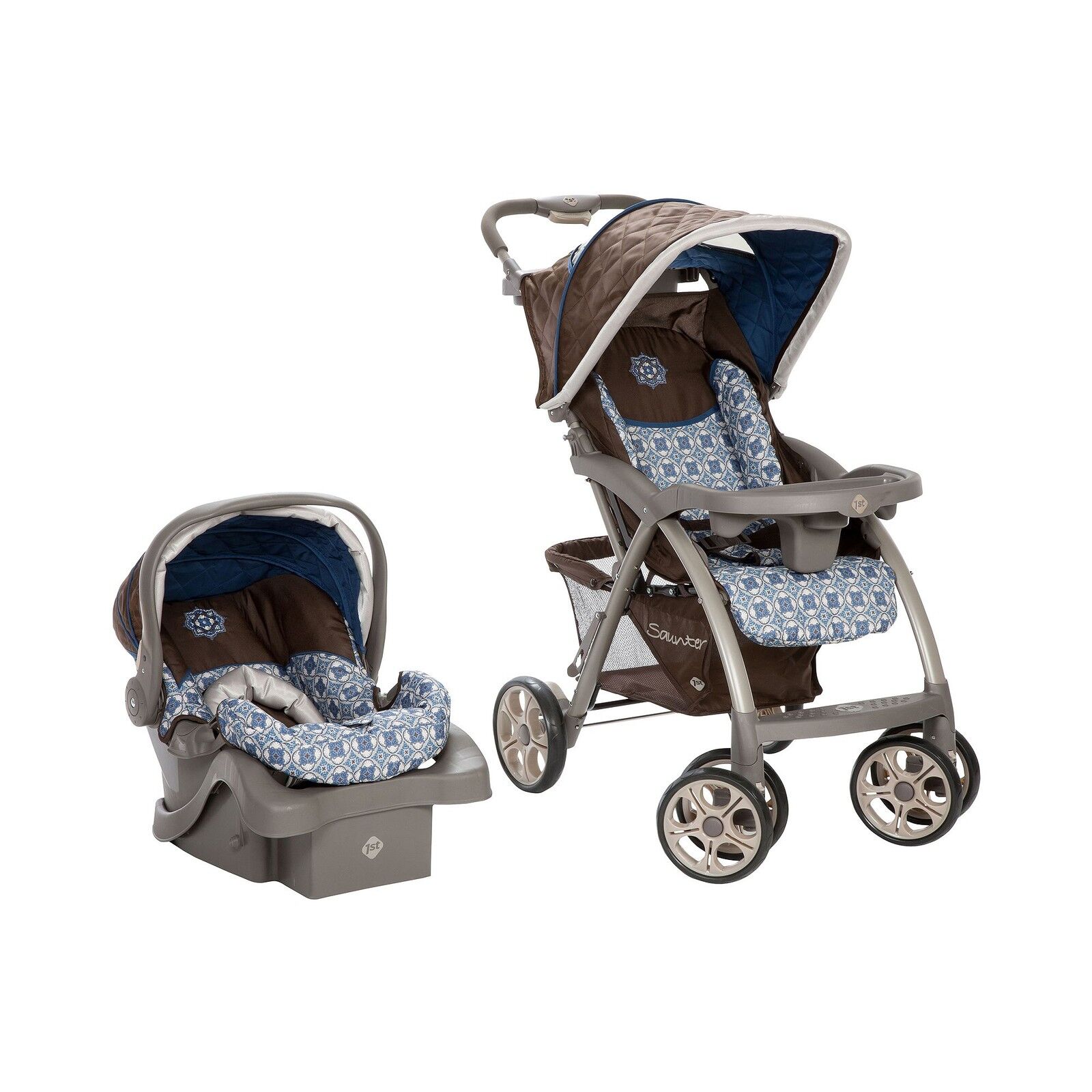 Finding all of the things needed to properly care for a baby can be challenging enough. Add to that all of the time and effort that babies require on a daily basis, and it is easy to understand how exhausting it can be to care for a newborn. A travel system is one of those items that are indispensable to new parents, because it is one product that fulfils many functions that parents depend on every day. A travel system includes a stroller, a car seat base, and a car seat that transfers easily from the car to the stroller. For a new parent, choosing a proper travel system on a budget means understanding the various types of systems available and the features that are important to fulfil the needs.
Types of Travel Systems
Three main types of travel systems are designed to meet the various needs of new parents. Each type of system has its own advantages and drawbacks, depending on its usage. Parents who tend to pack large amounts of items and baby supplies should focus on larger systems, while sport travel systems offer benefits to more active parents.
| | |
| --- | --- |
| Type of System | Description |
| | Comes fully equipped with popular options; features luxurious colours and patterns; offers high level of practical features; constructed from high-quality materials |
| Sport | Crossover travel system combining traditional features with rugged performance characteristics; features three wheels; tyres inflated for traction and smooth ride over rougher terrain; promotes active lifestyle |
| Lightweight | Budget-friendly; lighter, yet durable materials make for ease of takedown and transport; easy to manoeuvre in smaller spaces; excellent for smaller vehicles; many features available |
New parents need to consider the long term when shopping for a budget travel system. If parents have no plans for additional children in the future, they can purchase a less expensive system that does not offer all the durability and features of an expensive system. However, if parents plan to keep the travel system and use it for several children, purchasing a higher-end system offers greater value over the long term.
Features to Look For When Buying a Travel System on a Budget
Travel systems naturally get more expensive with more options and features. New parents can find great deals if they know which features are important to them and select a travel system that fulfills those needs without paying for options that are less important.
Baby Tray
A baby tray provides an infant with an area to keep toys and food items closeby. The tray includes cup holders and a raised rim to prevent items from falling off. This is a must-have feature for any travel system.
Cup Holders
Multiple cup holders are an important feature for both baby and parent. Having a place to keep spare water bottles or juices is important to keeping baby clean and happy.
Parent's Tray
Travel systems feature designs for a baby's comfort and for parents' convenience. A parent tray is at the rear of the stroller between the handles and allows mom or dad to keep items such as a cell phone, a camera, or other items handy for quick use. Parent's trays usually include cup holders, which are important for holding drinks on long trips around town.
Cargo Storage
Cargo storage is one of the more beneficial features parents can look forward to in a travel system. Many travel systems feature a storage area underneath where the baby sits. This space is ideal for storing a diaper bag, spare clothes, food, handbags, and any other type of item a parent might need on a trip away from home. A large cargo storage area is an important consideration when selecting a travel system.
Quick Connect
This feature allows the infant seat to quickly connect to a base unit and fasten securely in the vehicle. Parents can disconnect the infant seat from the base and connect it to the stroller. This allows the parent to move the baby from the vehicle to the stroller without disrupting the child.
Stain- and Spill-Resistant Material
Stain-resistant material is a must when it comes to babies and toddlers. Stain- and spill-resistant material should be one of the more important features that a buyer should consider when shopping for a travel system.
Adjustable Canopy
An adjustable canopy allows the parent to keep the sun off the baby, regardless of the position the infant seat is facing in. Adjustable canopies also help to protect the baby from wind gusts or rain when moving them from the stroller to the car.
Adjustable Recline
When the baby falls asleep in the infant seat, adjusting the position of the seat is helpful to making the child more comfortable. An adjustable reclining mechanism allows the parent to adjust the seat's position, which is ideal and safe for baby's sleep.
Folds for Storage
Foldable travel systems allow the parents to break the stroller down into a compact package to store in the boot of a car or in the back of the van. This feature is what makes travel systems so convenient.
How to Buy a Travel System on a Budget on eBay
New parents who are in the market for a budget-friendly travel system can easily find what they need on eBay. The website provides many convenient and cost-effective options to safely and comfortably transport infants or toddlers. You can enter a keyword, such as "travel system", into the search box on any eBay page and search through a list of available products. Look for used travel systems that are still in good condition and are also friendly to the wallet.
The search tools available on eBay make it easy to find and compare features and prices on a number of travel systems, all in one convenient location. Whether bringing home a newborn or looking for a better way to transport a toddler around, a travel system makes an ideal solution.