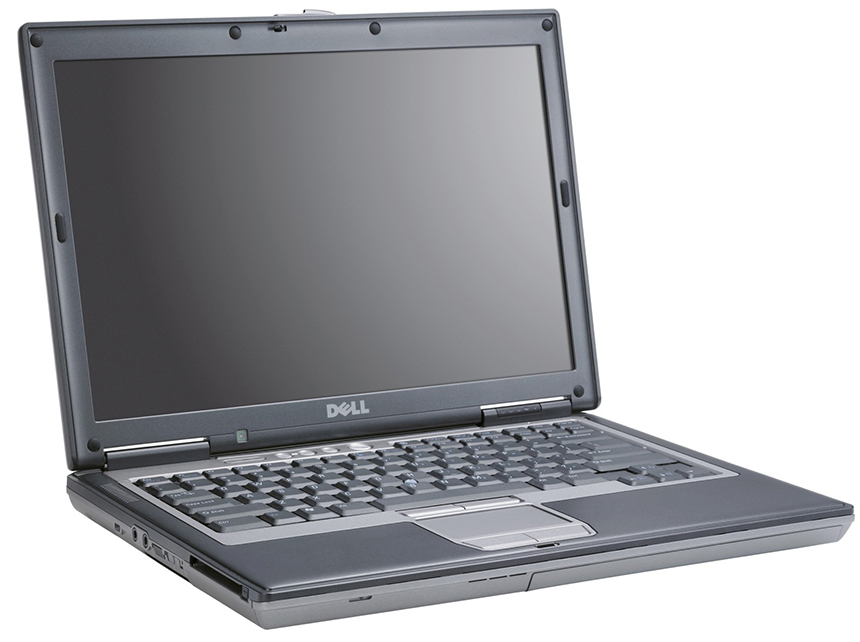 When it comes to buying a new laptop it can often be a daunting task due to the sheer number of options available. There are so many different models, old and new, that it's often hard to get one's head around the jargon.
This guide is going to focus on laptops that run the Windows Vista operating system, the components that make them up and how to buy one safely and securely using eBay.
What is the Windows Vista Operating System (OS)?
An operating system is a piece of software that manages a device's hardware and is an essential part of a laptop as programs will require it to function. Microsoft Windows is a series of operating systems for desktops, laptops, tablets and phones. Over the years, there have been many different versions of Windows such as 3.0, 3.1, 95, 98, XP and eventually Vista.
Windows Vista is available in three packages: Basic, Premium and Ultimate. When searching on eBay for a laptop, check to see which package it comes with.
Understanding the Different Components Found in a Laptop
Laptops are made up of a large amount of different components with each one having a different effect on the end result that is displayed on the screen. The following headings explain each component in more detail:
Processors
· The processor is an essential part of a computer as it handles everything the computer does.
· Processors are generally classed according to the speed at which they can process data.
· When buyers are searching for a laptop, under specifications it will list the processor name and speed, for example Intel Core 2 Duo T9600 2.80GHz.
· 2.80GHz is a measure of how fast it is in gigahertz with the higher the speed the more tasks it can process at once.
· For writing documents, watching films and playing music anything over 1.5GHz is recommended.
Hard Drive
· This stores all the information saved onto the laptop and a model running Windows Vista will have a hard drive capacity measured in gigabytes (GB) or terabytes (TB).
· One problem that all buyers could encounter is running out of space on their Windows Vista laptop. Purchasing an external hard drive easily rectifies this problem, with plenty of different memory sizes available.
Memory
· Laptops running Windows Vista need a decent sized memory in RAM as technology is continually advancing with the laptop having to keep up.
· RAM is measured in either megabytes (MB) or gigabytes (GB) and as a general rule of thumb, it's good to have at least 1GB of RAM.
Graphics Card
· Also known as a video card or graphics processing unit (GPU), this controls what is seen on the screen and is an important component of any Windows Vista laptop.
· Any owner watching many films or playing a large number of games should have a high performance graphics card in their laptop.
Screen
· The size of the screen dictates how large a Windows Vista laptop is, with the most commonly found sizes 11in, 12in, 13in, 14in, 15in or 17in.
· A larger screen size is recommended if using the laptop to watch DVDs or play games with a smaller one more suitable for writing documents.
Touch Pad
· Instead of a mouse, laptops come with what is known as a touch pad. On Windows Vista laptops this will have two buttons at the foot that are the same as the two buttons on a mouse, with the pad imitating the mouse-wheel.
· Some touch pads allow scrolling using a bar at the side of the pad, which makes it easier to go up and down web pages or documents.
Optical Drive
· Most Windows Vista laptops will come with some kind of optical drive, whether it is a CD-ROM or DVD drive.
· Having an optical drive lets the user play games on compact discs or DVD discs as well as doubling up as somewhere to create backup discs for the laptop.
Battery Life
· For buyers that take their laptops everywhere, finding out how long the battery lasts is important.
· Used laptops run the risk of having batteries that last for less time due to overuse, and will run out more quickly.
· For buyers that keep their laptop on charge at all times, a worn out battery won't pose much of a problem, although it's advised to check with the seller first as to how used the battery is.
Brands
Windows Vista is just the operating system that runs on the laptop and it means there are plenty of options when it comes to the branding of the laptop. eBay has many different brands for sale and it's worth researching the brand first to make sure it's one that can be trusted and is reliable. On eBay you'll find many brands includingCompaq, Dell, Hewlett-Packard , IBM and Toshiba.
Buying a Windows Vista laptop on eBay
There are thousands of laptops available on eBay, from brand new devices to those that have been used or refurbished. eBay's knowledgeable legion of sellers are always on hand to answer questions and offer advice on any item they are selling.
To find your perfect Windows Vista laptop on eBay, start on the homepage and click onComputers and Tablets under Electronics. From there, scroll down and select Laptops, Notebooks, which will be located on the left hand side.
Down the left hand side of the page there will be a wide variety of parameters available to buyers in order to narrow down the selection. These include Brand, Screen Size, Processor, RAM, Hard Drive Capacity, Processor Type, Processor Speed and Condition.
The best deals on computers are available via the eBay deals section of the site with Windows Vista laptops among those available. Everything in this section also benefits from free postage.
Conclusion
When a buyer is looking for their first computer or even an upgrade, a good place to start is with a Windows Vista laptop. Remember there are pros and cons to most devices, so be sure to read the buying guide above to make sure that a suitable product is bought. When in doubt always check with the site's sellers, who are always happy to answer any questions.