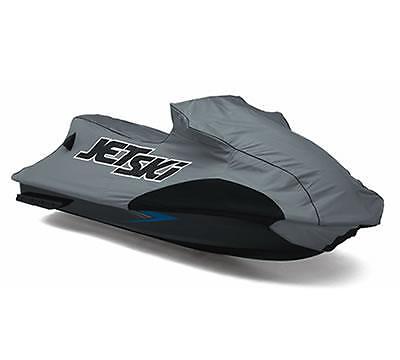 Yamaha is one of the leading personal watercraft (PWC) manufacturers in the world. These are often generically called "jet skis" although this is a brand name for a craft manufactured by a rival company. On eBay, a range of Yamaha jet skis can be found on offer from a number of different sellers.
This guide highlights the essentials of buying a Yamaha jet ski on eBay. It talks through the types of Yamaha jet ski available and the various important factors to consider during your search.
Types of Yamaha Jet Ski
Yamaha jet skis, known as WaveRunners since the late 1990s, are personal watercrafts (PWCs) available in a variety of styles that differ in size and function.
· Solo Craft – Standing
These are one-man jet skis which are operated from a standing position, such as the WaveRunner SuperJet. These jet skis are highly manoeuvrable and are often used by experienced riders for racing and freestyle tricks.
· Sport Craft
These single- or two-rider jet skis are seated jet skis with stationary steering like that on a motorcycle. Longer and wider than standing models, they afford the driver added stability, whilst still allowing tight cornering at high speeds. Yamaha models include the GP and VX Sport series. More contemporary Yamaha sport craft include the FZR and VXR.
· 3-Seater Craft
These larger jet skis have seating for the driver and two passengers. Often designed for increased stability and performance, they are suitable for family use, longer trips, and sometimes towing. With large engines, they couple power with comfort and luxury. Examples include the FX Cruiser models.
Intended Purpose
Carefully consider how the PWC will be used before searching for a Yamaha jet ski on eBay. Experienced riders looking for a high performance solo jet ski will have needs that differ greatly from a relative beginner looking for a comfortable cruiser that the whole family can enjoy.
Specifications
The specifications of Yamaha jet skis will vary greatly between different models. Conduct research into the various specifications available and determine which model would be most suitable. Important factors to consider include:
· Weight: Smaller Yamaha jet skis are lighter and offer greater manoeuvrability, although they will only accommodate one or two people. Larger jet skis may be more powerful, stable and easier to control, but will generally have lower top speeds and be less agile in the water.
If a trailer is not provided with the jet ski, ensure that you purchase one that is suitable for the weight of craft being bought.
· Engine Size: Consider what size of engine is required; this will depend on the jet ski's intended use. The Yamaha WaveRunner FX cruiser models, for instance, have an engine displacement of 1812cc. This is considerably more powerful than the engine of a smaller, lighter jet ski. The Yamaha WaveRunner SuperJet, for example, has a displacement of just 701cc.
Craft with large engines are useful if several people will be riding the craft at once, or if someone is to be towed behind on an inflatable or water-skis.
Whilst larger engines may provide more power, smaller engines may provide ample power for the size of craft they are powering. A supercharged engine on a solo craft, for example, will allow the jet ski to compete with larger models in terms of acceleration, speed and performance.
Costs
People can be found selling Yamaha jet skis on eBay for a wide range of prices. The up-front cost of the machine will vary greatly depending upon a number of factors, including its size, age, usage, condition, and internal specifications. Sellers can also be found offering jet skis that have been modified to increase performance, raising their cost.
Yamaha jet skis can be found for sale on eBay from anywhere between $2,000 and $20,000. Spend time researching the different costs and reasons behind price fluctuations, before setting a budget that will be appropriate.
On eBay, use the advanced search options to include completed listings in your search results. This will give better idea of the prices certain Yamaha jet skis have actually achieved.
As well as the initial purchase, also take additional expenditure into account, including costs for:
· fuel and oil
· insurance
· trailer
· Safety quipment e.g. life jackets, goggles, anti-slip footwear and wetsuits.
· maintenance and servicing
Other Considerations
When buying a Yamaha jet ski on eBay, there are some other considerations to take into account:
· Research the Jet Ski: Read the item description carefully and study any photographs attached.
If there are any questions, it is important to ask the seller directly. Find out how many hours the jet ski has spent on the water, for example, or whether the jet ski has been modified in any way.
If possible, arrange to view the jet ski and even test drive it before finalising a deal.
· Trust the Seller: When buying a premium item such as a Yamaha jet ski, it is important to trust the individual selling the vehicle. On eBay, look at individual seller's profiles to gauge their reliability by looking at feedback scores and comments left by previous buyers.
· Cover and Storage: Store the jet ski in a secure location indoors, such as a garage. Also use a specialised cover to protect the jet ski from damage whilst it is in storage.
Buying a Yamaha Jet Ski on eBay
You will find a range of Yamaha jet skis for sale on eBay.
Navigate to the Sporting Goods category and click on Boating, Water Sports. Click on Watercraft from the list on the left-hand side of the page and then select Jet Skis.
You will also find Yamaha jet skis on offer in eBay's Motors section. From the menu at the top of the page, select "Boats", before selecting Jet Ski (PWC) from the "Boat Type" list.
Under the "Brands" heading, select "Yamaha" to narrow your search results.
You will find several other options available on the left-hand side of the page. Select from "New" or "Used" items, for example, or restrict results to Yamaha jet skis originating in Australia. If you are on a strict budget, specify a price range using the "Price" slider.
Remember also to check the Deals page located on the left-hand side of the page.
Keyword Search
If you wish to buy a specific model of Yamaha jet ski, you may prefer to use the Keyword search bar. If you are interested in purchasing an FX-series Yamaha WaveRunner, for instance, simply type "Yamaha WaveRunner FX" (without quotation marks) into the search bar.
You can also select "Include Description" to expand your search results. Visit eBay's Searching Helppage for more tips on searching with keywords.
If you can't find exactly what you're looking for, try browsing eBay Stores or tell the eBay Community what you're looking for by creating a post on Want It Now, or save a search on My eBay. eBay will then email you when a matching item becomes available.
Buy a Yamaha Jet Ski with Confidence
Make sure that you know exactly what you're buying and understand how eBay and PayPal protect you.
Know Your Item
Read the details in the item listing carefully.
Remember to add delivery costs to your final price. If you're buying a high value item, check that the seller will insure it until it is delivered to you.
If you want more information, click the "Ask seller a question" button on the seller's profile or the "Ask a question" link at the bottom of the item listing page.
Know Your Seller
Research your seller so that you feel safe and positive about every transaction.
· What is the seller's feedback rating?
· How many transactions have they completed?
· How many positive responses do they have?
· What do buyers say in their feedback?
· Do they offer a money-back guarantee?
· What are the terms and conditions?
· Are buyers positive about the seller? Most top eBay sellers
operate like retail shops and have a returns policy.