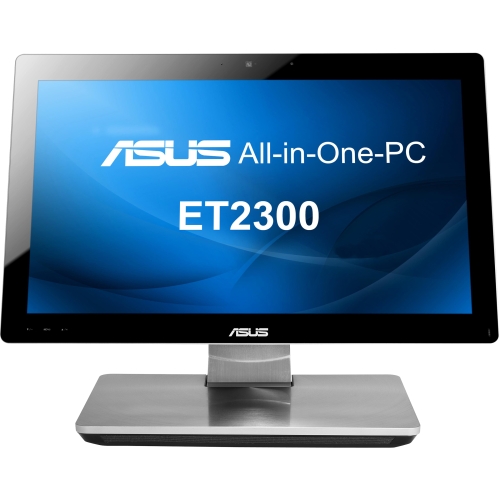 ASUS are the manufacturers of a number of high-end desktops suitable for a range of different tasks. Buyers may find it a little confusing trying to pick one ASUS desktop over another, and the best way to ensure that the appropriate device is chosen is by becoming familiar with the different types of desktop the company has on offer. The following guides shall examine the various ASUS desktops and explain how to buy such a device on a budget.
ASUS Desktops
ASUS desktops can be broken into three different categories, depending on the intended use of the device.
Gaming Desktops

ASUS are renowned for their desktop computers made specifically for online and offline video gaming. Many of the computers utilise 2 nd generation or 3rd generation Intel Core processors, making the devices extremely suitable for answering the high computing demands of online gaming.

The majority of ASUS gaming desktops come with integrated graphics, allowing users to enjoy the visual aspect of these products as they were intended. Buyers can choose from desktop computers with 1TB, 2TB and 3TB of memory storage, perfect for saving multiple game files. Notable gaming desktop computers manufactured by the company include the ROG TYTAN line, and the Essentio series.

Multimedia Desktops

ASUS also have a number of high performance multimedia desktops available to buy. These devices are perfect for buyers looking for a computer with entertainment centres that can be used by the whole family. ASUS multimedia desktops utilise 2nd generation Intel Core processors which results in excellent performance without any sort of lag.

The devices come equipped with DVD and Blu-Ray disc drives, and have a number of USB ports to allow for the transferral of data. Some of the better-known ASUS multimedia desktop computers include the CM line and the M series.

Everyday Desktops

ASUS have a range of desktops intended for everyday use. These devices are not equipped with the same amount of features as the gaming and multimedia options, and as a result are not as expensive. ASUS everyday desktops are perfect for people looking for a well performing device able to carry out a variation of tasks, and buyers interested in purchasing such a desktop should search for the CP series.
Buying an ASUS Desktop on a Budget
Although these devices can be quite expensive to buy, there are a number of ways buyers can find a suitable device that falls within their set budget:
· The first thing to do is use the Price filter found at the bottom of the Categories table on the listings page. The Price filter is used to only list devices that fall within a set price range, and is a quick and easy way to remove ASUS desktops that are too expensive.
· Buyers can also consider buying a used ASUS desktop; such a device will be lower in price than a brand new model. To browse through used ASUS desktops simply click on the Condition filter also found in the Categories table. However, buyers need to ensure that the device they are considering buying is in good working condition. Visually inspect any photographs of the ASUS desktop for dents, cracks or other signs of physical damage. Visit the description box on the item page, as information regarding the desktop's condition should be kept here.
· Buyers can use the Ask A Question feature to request additional details or photographs.
· Buyers may also find that their desired ASUS desktop is available on eBay Deals. This is a section of the website that sells a multitude of products at a reduced price, and new stock is constantly being added. To access the relevant page, buyers should click on the Deals link found at the top of every page, followed by the Desktop Computers title in the Electronics tab.
Searching for ASUS Desktops on eBay
eBay is easily the best place to search for ASUS desktops on a budget. The website has an unrivalled selection of new and used desktop computers for sale generally at lower prices than those found in computer retailers and on specialist websites.
Buyers should first log onto eBay.com.au, and when the homepage has loaded they can click on theComputers & Tablets link found in theElectronics tab on the left hand side of the page. On the following page, click on theDesktop PCs link, and when the listings page has loaded click on the ASUS filter under the Brand heading in the Categories table. Type the name of the desired ASUS desktop computer into the search bar and press enter e.g. ASUS M11AA Desktop Computer .
Buyers should remember to utilise the Price filter to eliminate unsuitable desktops, and to click on the Condition filter if interested in browsing through used devices.
Conclusion
ASUS have a number of different desktops designed for different purposes. Some are built for gaming while others are more suitable for use as multimedia centres. Buyers looking for an ASUS desktop on a budget should utilise the Price filter on the listings page, and all buyers should check eBay Deals for ASUS desktop for sale at reduced prices.