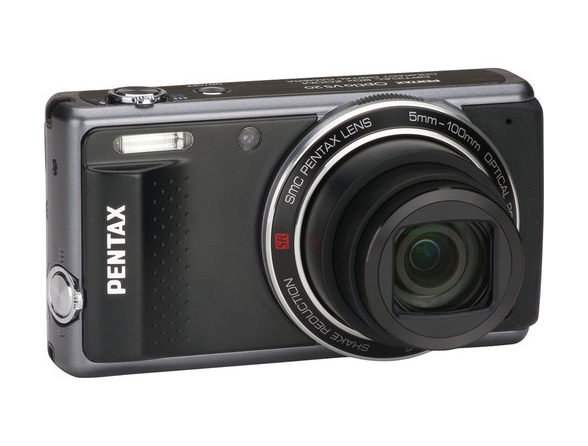 Digital cameras have evolved so much over the past 10 years that impressive models can be picked up for incredibly affordable prices. Each model usually offers something different and capturing images of loved ones has never been more easy and affordable than it is now.
The following guide outlines the different types of compact camera available, how buyers can find the right model and the best way to buy one safely and securely using eBay.
What is a Compact Camera?
Compact cameras are what many buyers will know as a 'digital camera' or a 'point and shoot camera' and are the every day cameras that most consumers take photographs with. The camera takes photos and stores them on a memory card that is bought separately.
Pictures can then be viewed on the screen on the back of the device, if it has one, or uploaded to a computer from the memory card. They come in many shapes and sizes with buyers sometimes finding it hard to decide between the plethora of features each one has. In the following section the different features are explained in some more detail.
Understanding a Compact Camera
In the table below the guide outlines the different specifications with a description alongside each.
Specification

Description

Megapixel (MP)

· Most cameras are listed according to megapixels and it stands for the highest resolution of picture the camera can take.

· Consumers that want to print normal size prints will be fine with a compact camera that offers a 7MP resolution.

· Many buyers confuse this as being the most important aspect of a camera when in fact many of the others are a lot more important.

· Buying a compact camera with a lower megapixel is a great way to pick a good quality camera up on a budget.

Focal Length Range

· This is a measure of the field of view that a camera can cope with and is one of the most important things to look for.

· It's measured in mm and the wider the range is, the larger the variety of pictures that can be taken.

· Most good compact cameras start off at 28mm with some more affordable ones beginning at 35mm.

Image Stabiliser

· Buyers should make sure a camera has this before buying one, as photos are a lot easier to take when this is present.

· Its presence prevents blurry photos being taken and is also extremely useful when shooting in low light conditions.

Optical/Digital Zoom

· Another important feature is the length of zoom that a compact camera can cope with.

· Optical and digital zoom are normally listed alongside each other with the former the more important of the two.

· Optical zoom doesn't sacrifice any of the picture's quality when zooming in whereas the digital zoom does.

· The higher the optical zoom the better.

Screen Size

· Most compact cameras have a small screen on the back of the device.

· They vary in size and show the photo or video after it has been taken.

· Some cameras allow small scale editing of the photos such as changing the colour to black and white or sepia.

Memory Card

· Compact cameras simply don't work without a memory card being inserted as the internal memory can usually only handle a handful of pictures being saved.

· Different brands of cameras take different cards and it's something that must be checked before purchasing a card.

· Cards come in a variety of different sizes with larger ones able to store more images.

Battery Type

· Buyers should look for a compact camera that includes a rechargeable lithium battery.

· Having one of these provides long battery life and will mean never finding the device being drained.

· Some older compact cameras take alkaline (AA) batteries, which need replacing often.

· Devices that take AA batteries can be picked up for very low prices.

Video Capabilities

· Most listings will identify the quality of video that can be recorded with some newer compact cameras able to shoot HD video.
Tips for Buying Affordable Compact Cameras
Obtaining an affordable compact camera is easy and the specification list above makes life even easier. There are, however, other considerations to take and the following bullet points give further tips on finding a low-priced great quality device.
Buy an Older Model – Look for an older model or device that offers similar features to newer ones, as they are always more affordable.
Buy with a Memory Card Included – Memory cards can be costly and if one is included it will eliminate additional costs.
Look for Optical Zoom Length – To shoot great long range photos make sure to look for optical zoom above digital zoom.
Read Reviews Online – Doing research into devices online first can save a lot of money when searching for the right compact camera.
How to Buy an Affordable Compact Camera on eBay
There are thousands of compact cameras available to buy on eBay with the site's sellers able to assist buyers with any question they may have.
· To find compact cameras on eBay first go to the Electronics category and pick Cameras & Photography from the list that appears.
On the following page choose Digital Cameras, which will bring up another page where buyers should click Compact under the 'Type' list on the left hand side.
· There are various ways to narrow down the thousands of options including 'Brand', 'Optical Zoom', 'Condition', and, most importantly for this guide, 'Price'.
· Buyers can also search for items using the search bar at the top of every eBay page.
Some of the best deals on cameras can be found in the eBay deals section of the site with compact cameras a large part of this. Every item for sale on this section of the site also benefits from free postage.
Conclusion
Compact cameras are an excellent way for amateur photographers and people of all ages to capture moments that will last for a lifetime. eBay offers a huge number of devices for sale with those at the affordable end of the market particularly prevalent.
The guide above helps buyers to decide on the right compact camera for their situation with a detailed explanation of every specification and how to buy an affordable device. Once ready to complete a transaction remember to use PayPal so that it goes through as safely and securely as possible.