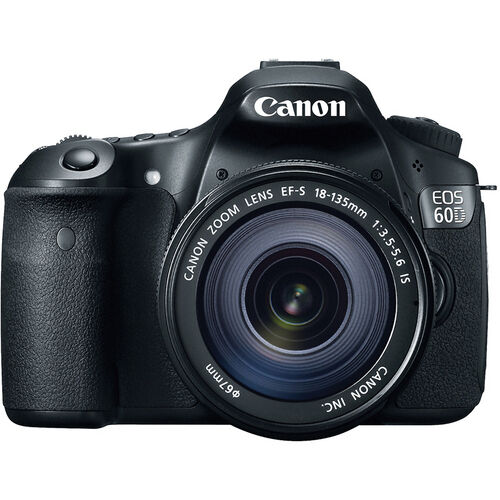 Buying an affordable DSLR camera is a process that requires market research. There are many companies out there that sell this type of camera and distinguishing which one will suit what you want is an important process. The megapixels vary as well as lens type, price, screen size and wireless capability. Wide varieties of DSLR cameras are available on eBay and can provide the consumer with the necessary information that will help make an informed decision.
What is a DSLR?
These digital-single-lens reflex cameras combine a digital image sensor with the mechanisms of a SLR camera as opposed to using film. The difference between a DSLR and a digital camera is in the reflex design, the light travels through the lens to a mirror that alternates and sends the image to the viewfinder or the sensor.
Buying Considerations of a DSLR
There are many factors that must be accounted for in considering what DSLR camera to purchase. Initially the cost of the camera is important, as a consumer, having a price range in mind can help narrow down the market. When shopping on eBay filtering the results according to the make, model, condition and price can aid in the selection process greatly. Within the camera, understanding the sensor size, lens type, physical size, frame coverage and additional compatible components are all researchable areas. Whether a beginner or an experienced photographer the correct research is advisable and websites such as eBay offer all the information needed in order to make the right decision. The market contains cameras that range dramatically in price and finding an affordable DSLR may mean buying a pre-owned one.
Important Features
The following section will take aquick look at the the important features connected with purchasing an affordable DSLR:
Image Sensor
When looking for an affordable DSLR looking for a camera with a slightly smaller image sensor can lower the cost of the device. This may result in a slight reduction in image quality, especially in low light situations however this image will still be of high enough standard.
Add Ons
SLR cameras come with the option of adding different lenses that suit different styles of photography. The more expensive DSLR cameras on the market are regularly sold as "body only" and then the user must purchase the lens on top for an additional cost. When looking for an affordable DSLR this is a great area that money can be saved. A cheaper camera commonly comes with a "kit lens" with the common size being 18-55mm. For beginners this is a great way to get started in creative photography and sites such as eBay offer such packages.
Resolution
Often, the higher the megapixel count a camera has the more expensive it is but this isn't always a guarantee of great quality. A high resolution camera is useful and this can be a way of reducing the cost as a device with 10-16 MP coupled with high resolution should be enough for a good quality image at a fraction of the cost. Reading the specifications before purchasing is advised.
Ease of Use
Affordable DSLR cameras often come with in-camera guides to help the user navigate its functions. Securing a lower level camera can mean it will be much simpler to use and thus make the new user experience much less daunting.
What is Available?
Pentax K-30
16 megapixel APS-C CMOS sensor
Robust weather sealed body;
ISO 100 - 25600;
1080p video capture at 30fps;
3in, 921k-dot LCD monitor;
6fps burst mode
Nikon D3100
14.2 megapixel DX-format CMOS sensor
3.0" LCD monitor (230,000 dots)
Image sensor cleaning (sensor shake)
11 AF points (with 3D tracking)
IS0 100-3200 range (12,800 expanded)
HD movies (1080p, 720p or WVGA)
Canon EOS 1100D
How to Buy an Affordable DSLR on eBay
There are many considerations to take when looking to buy a DSLR, but eBay is a great place to start your search. They offer a wide variety of DSLR cameras from the most advanced to the most basic. Simply enter the keyword "DSLR" into the search bar and a probably large results page will be generated. The consumer can now filter the search according to the condition of the item and more importantly price, if the potential user is looking for an affordable DSLR then this is a must.
eBay's rating system helps the buyer decide which seller to purchase from and comes with previous reviews. Shopping for a DSLR on eBay can provide an ideal solution for anyone looking to purchase an affordable DSLR camera. Detail regarding the camera specification as well as other information is widely available and can help make that well informed decision.
Conclusion
This guide has provided details about what to look for when purchasing an affordable DSLR. Many variables such as price, resolution and size, lens type and physical condition need to be researched prior to buying. eBay is a great place to start searching and can help you find the perfect camera and the right price.