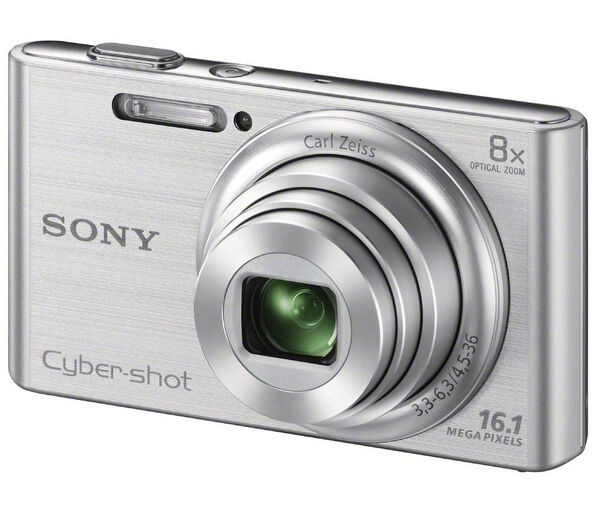 Digital cameras are fast becoming a must have household item. Designed to capture the most important and mundane moments in life, they are useful in all aspects of life from work to recreational leisure.
It is possible to purchase an affordable digital camera that matches the designated budget. eBay's extensive range of new and used products makes it the ideal place to search and purchase digital cameras. This guide aims to offer practical advice on how to purchase an affordable digital camera.
The Different Types of Digital Cameras
Before it comes time to purchase a digital camera, it is vital to have an understanding of the different types of affordable products available on the market. These can be loosely broken down into the following categories:
| | |
| --- | --- |
| Digital SLR | The digital SLR cameras are an affordable model of the larger professional cameras. They are used by professionals and amateurs. Be aware that lenses will cost extra. |
| Compact | The compact digital camera is the most affordable available on the market. It is designed small to be carried easily and has easy to use 'point and shoot' intuitive functionality. |
| Bridge Cameras | The bridge camera is a combination of a compact and digital SLR. They offer more advanced functionality to the compact camera. |
What to Look For In an Affordable Digital Camera
When it comes time to purchase an affordable digital camera there are certain features to look at. These are:
Optical Zoom. The optical zoom is the cameras ability to zoom in on objects for close up photography. The higher the optical zoom, the greater the cameras capacity to zoom in. Optical zoom measures the magnifying capabilities of the cameras lens. Affordable models will generally have a lower optical zoom. The higher the optical zoom, the better the camera. Where possible look for an optical zoom of 5x.
The Build. More affordable cameras will use a less expensive material. Be sure to look at the material used to make the cameras' casing. Cheaper material like plastic may be more affordable, however it is likely not to last as long. Some affordable cameras use a strong plastic or metal structure making it possible to purchase an affordable camera with a strong build.
Megapixels. Megapixels indicate towards the resolution of the images. Generally speaking a higher megapixel count doesn't necessarily mean a better image. Megapixels become important when the photographer wishes to print a large image.
Image Stabilisation . It is possible to have image stabilisation built into the camera. This function stops blurry images being taken. Not all affordable cameras will have this function. Be sure to check before purchase and where possible, purchase a model with this function.
Buying Considerations
Once the camera model has been identified, there are specific questions to ask to ensure that it is the right choice. These include:
| | |
| --- | --- |
| Battery Life | Affordable cameras are often run by non-rechargeable batteries that drain the power source quickly. Rechargeable batteries are more cost effective in the long run, but may require more of an outlay. Be sure to look at when and how the camera will be used and what access to power points you'll have during this time. It is advisable to carry a spare set of batteries at all times just in case. |
| Low Light | Most affordable cameras will be able to take nice pictures when there is lots of light. However when the lighting is lower, this can cause problems. When looking at the intended purpose of the camera take this into consideration. |
| View Finder | Most cameras are now made with an LCD screen to view the shot before and after the photograph is taken. However it is not essential to have this function. This may save money if you are happy to not have an LCD screen. |
| Second Hand Models | Available on the market are second hand models. These items may be being sold for many different reasons and can prove a wise investment. Always be sure to enquire about the condition and history of the product before purchase. |
How to Purchase an Affordable Digital Camera on eBay
All types of digital cameras and accessories, both new and used can be found on eBay. The extensive range ensures that there is a product to match any budget. The easiest way to search for these items is via the electronics categories. From here select the Cameras and Digital Cameras for browsing.
Users can then browse at their leisure via model, make or cost. It is possible to add a price filter on the search results (upper and lower limits) that mean only models within the set budget are presented for perusal. Once a product has been chosen it can be purchased via PayPal or using a credit and debit card. All purchase options are safe and secure.
Conclusion
An affordable camera does not necessarily mean a less superior product. With careful consideration and research, the most cost effective and quality item can be found. Online products are traditionally more affordable than in electronics stores. Auction sites like eBay offer the opportunity to browse and purchase not only new but also used products as well as the required camera accessories.