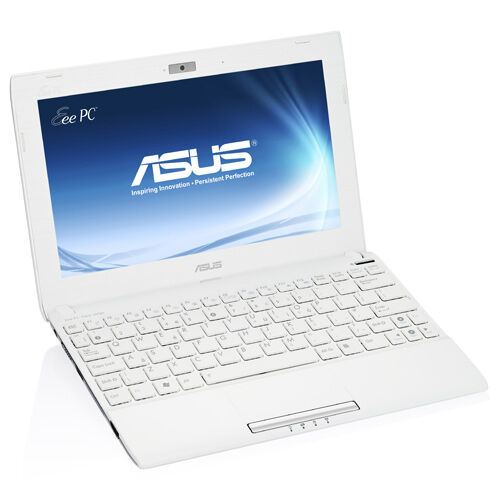 Laptops are essential to modern day life. They help us keep in touch with our friends and family, and they can be used for a range of activities from writing novels to editing music. It's hard to escape the fact that children will need a laptop to do homework and research. Laptops come in a range of colours, styles and sizes, but the biggest factor driving the decision to buy a laptop is the price. With this guide the reader will learn how to look for and purchase an affordable laptop on eBay.
The Basic Components of a Laptop
A laptop is designed to be able to incorporate a full sized-keyboard. Most laptops will all have the same basic parts; the following table outlines what components you get and their function.
| | |
| --- | --- |
| Screen Display | The screen display is the same size as the keyboard; the average laptop screen size is 15.6 inches. The laptop is closed by pulling down the screen or 'lid'. |
| Keyboard | This will feature all of the keys on a typical keyboard, some laptops may have a number pad but this can vary depending on size, design and brand. |
| Battery | A laptop can run off an AC adapter unit or from its built-in battery which is found under the laptop. |
| Mouse Pad | This small touch sensitive square is found at the front of the laptop, it replaced the need to plug in a mouse. There are often two small buttons to represent the left and right click. |
| Power Button | This can be found on the side, middle or left or right hand side on the laptop near the keyboard. |
| Web Camera | Most laptops will come with a built-in web camera but this is down to the brand and age of the laptop. |
| CD Drive | Laptops will come with a CD drive. This allows the user to play media such as music or watch DVDs. The CD drive tends to be located on the right hand side of the laptop. |
What to Look for in an Affordable Laptop
When a buyer is researching their ideal laptop they will need to look at some important facts about laptops. The price of the laptop will be a core issue for many buyers but it is possible to buy a laptop that is suited to their needs whilst being affordable. Here are some elements that make a laptop affordable:
· Look out for at least 320GB of storage, this amount will be more than enough for day to day use and long term usage. Extra memory can be expensive to buy.
· Look at dual core processors, these can come in basic models and will help keep your laptop running smoothly for a long time. It is a good investment to make if you change your laptop usage habits on a regular basis.
· Average screen size of 15.6 inches is perfect for normal usage; this will help keep the cost down as larger screen laptops start to go up in price significantly.
· Reasonable battery life: A good laptop will need a good battery life, this will be a standard feature on many laptops but it is advised that the more expensive laptops will feature batteries that last for up to 8 hours. A laptop that lasts for 4-5 hours will be ideal for everyday usage.
These are some following features that will make a laptop more expensive, these are not necessarily features to be avoided, that is down to the buyer's personal need and preference.
· Powerful graphics: a user won't need the latest graphics the laptop is tended for basic use, graphic cards can make a laptop more expensive and it can be a wasted feature in some cases.
· Touchscreen: a touch screen laptop will be the latest technology available and therefore the most expensive available, an affordable laptop won't need a touchscreen.
Looking for Affordable Laptops
There are some ways for a buyer to look for affordable laptops. By taking into account some of the above factors the buyer can understand what makes a laptop affordable. The next aspect to look at is the brand of laptop. It is important to look for a branded item as unbranded laptops may be lower in price but the quality and lifespan of the laptop could vary greatly. Some popular brands of laptops will be:
These brands of laptop will be affordable and reliable depending on the specifications the buyer selects. There are many more brands to be found on eBay by searching.
How to Buy a Laptop
Once the buyer understands what can make up an affordable laptop, the next step is to start looking. eBay offers the buyer the ideal platform to search for affordable laptops. Here are some ways to find laptops on eBay:
Categories : This method is done by clicking on the categories on the eBay homepage. The buyer can start by selecting ' Laptops, Notebooks' under electronics. They can further refine the search clicking on categories like brand or the condition of the laptops.
Keyword Search : this search will allow the buyer to enter exact search terms such as 'Asus laptop' or 'cheap laptop' to see what listings will come up. The buyer can use keyword search and the categories together to make for a very effective search method.
eBay Deals : these deals on laptops offer the buyer amazing savings and unique deals that aren't likely to be seen again.
Conclusion
eBay is the perfect place for a buyer to look for affordable electronics; they can search for their favourite brands or explore new possibilities. With reliable seller feedback a buyer can be sure that their purchase will be a safe one, along with using PayPal the buyer's transactions will always be protected. Finding a laptop that won't break the band is easy once the buyer know their computing needs, an affordable laptop is just a click away.