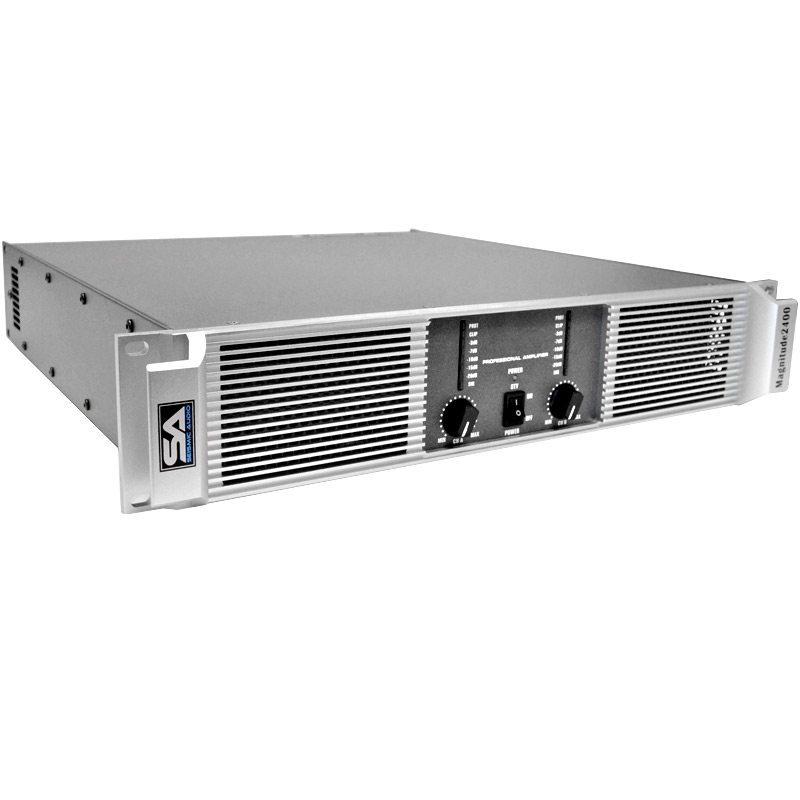 Investing in high-end stereo equipment can often dent a bank balance, but the expense is all for nothing if the right amplifier isn't used alongside it. They are required in order to get the best quality sound out of a stereo system, as an amplifier can aid sound performance and volume control among other things. This guide looks at the types of amplifiers available and the features that shoppers are likely to find in one.
When looking to purchase an amplifier online, there are various retailers to choose from. However, no retailer offers a vaster range of deals on audio equipment than eBay.
Variables
There is no standardised form of amplifier available, which means customers have a variety of types to choose from. Before entering the marketplace people need to decide on what type of amplifier is required and what it will be connected to. Everything from frequency to gain will have an effect on audio output and should be looked at in detail. To start with shoppers should understand the varying degrees of decibel (db) and the effect it has on volume, reach and speaker sensitivity.
| | | | | |
| --- | --- | --- | --- | --- |
| Sensitivity | Reach | Loudness | Headroom | Power |
| 77db | 15ft | 90db | 15db | 13351 watts |
| 80db | 15ft | 90db | 15db | 6691 watts |
| 83db | 15ft | 90db | 15db | 3354 watts |
| 86db | 15ft | 90db | 15db | 1681 watts |
| 89db | 15ft | 90db | 15db | 842 watts |
| 92db | 15ft | 90db | 15db | 422 watts |
| 95db | 15ft | 90db | 15db | 212 watts |
| 98db | 15ft | 90db | 15db | 106 watts |
| 101db | 15ft | 90db | 15db | 53 watts |
| 104db | 15ft | 90db | 15db | 27 watts |
Frequency
Sometimes listed as bandwidth, the frequency of an amplifier plays a part in the quality of audio that an amplifier can produce. Anyone who is serious about audio should take the figure listed on an amplifier into consideration, as it will fall into either a low or high category.
| | |
| --- | --- |
| Frequency | Description |
| High Frequency | Amplifiers of a high frequency should be the main choice for those looking for quality sound. They will come in at anywhere over 10,000mhz and produce a crisp clear sound that is unrivalled. |
| Low Frequency | Anything labelled low frequency is best avoided due to its poor quality. However, it does have uses in portable amplifiers or as a temporary measure. |
Noise
Noise is what interferes with the audio and is sadly a key part of the amplification process. Noise is measured by a figure, but the biggest give away is when you can hear it on the audio output. Always listen carefully when the volume is down low to see how much interference is on the amplifier. From there you can alter the settings of the unit in order to reduce it.
Power
A key rule to stick to when buying an amplifier is that its power should be equal to twice the amount of its IEC rating. Power within an amplifier is a delicate balance; for example, a speaker that has an IEC rating of 500 should produce 1000 watts of constant power. Be aware that more power produces more sound, but too much power can actually blow out the speakers connected and cause irreparable damage. Simply put, when it comes to power it is important not to overdo it.
Manufacturers
The world of amplifiers can be somewhat difficult to wade through. As unlike other audio equipment, the products created by amplifier manufacturers are specialist. The field consists of several major names that continue to push the boundaries of what an amplifier can do. Shoppers are likely to find the following in eBay's dedicated audio equipment section.
| | |
| --- | --- |
| Brand | Description |
| Adcom | Adcom is considered a high-end manufacturer of amplifiers, speaker selectors, accessories and general amplifier parts. Their products are well known for their stability even if they do come at a premium price. |
| AudioSource | Much like Adcom, AudioSource is a great all-rounder in the field. They produce everything from amplifiers to sound bars. A lot of their products are power based and feature stereo RCA outputs that are perfect for use with stereo systems from the 1990s. |
| Crown | Crown produces products for both commercial and home use. They are considered high-end, and have a hefty price tag to boot. Expect to find everything, including PA systems, amplifiers and microphones, in their range of products. |
| Kenwood | A household name throughout the world. Kenwood's target market is drivers and mechanics. They produce amplifiers, speakers and sub-woofers, all of which have the ability to improve the sound quality of a car's CD player or radio. |
| Yamaha | In Japan there is no bigger company than Yamaha, as they are one of the world's largest consumer electronics makers. The core of their catalogue has been and always will be audio products. They pride themselves on producing items that are affordable to all, even though if in some instances quality is sacrificed. |
Buying Used
It's no secret that amplifiers don't come cheap, and in many instances they can seriously dent a bank balance. If you lose your way and feel that an amplifier is out of reach, buying used should be considered a viable option. It is a great way to get a branded amplifier at a fraction of the retail cost.
When buying used, review the seller's feedback to get an idea of their product quality and customer service skills. Also ask them questions regarding the item's quality to get a proper grasp on its condition. Remember, if you don't feel comfortable with an item for whatever reason just don't buy it.
How to Buy an Amplifier on eBay
After absorbing the information detailed above it will be time to find an amplifier that ticks all the boxes. Those on the hunt for the best deal should make eBay their first port of call. Start by loading up the home page and selecting electronics from the categories on the left. From there you'll want to narrow the search results down further by selecting audio and amplifiers. This will bring up pages of amplifier listings, to get to the core of what is suitable use the search modifiers to the left of the page.
Another way to locate a suitable amplifier is to use the keyword search bar and advanced search options found at the top of every eBay page. Working off a search term like 'amplifier' is advised. For more tips on using eBay's wide array of search tools, take a look at the search tips page.
Finding the perfect amplifier isn't always easy, so letting one slip away isn't advised. Secure the item by purchasing it immediately or placing a bid and waiting out the auction process. After securing an amplifier, pay for it with PayPal to ensure that the world-renowned buyer protection program covers the transaction.
Conclusion
Amplifiers can make or break a stereo system and have the potential to add a new dimension to the audio listening experience. However, the amplifier market is far from easy to navigate through, so shoppers need to educate themselves. Start by using this guide to learn what models and brands are available along with the features and sound quality that they can provide.
A high frequency amplifier can set people back a pretty penny, but buying from eBay is one way to trim down the cost. Be sure to check out their wide array of offers in order to acquire an amplifier at a budget friendly price.