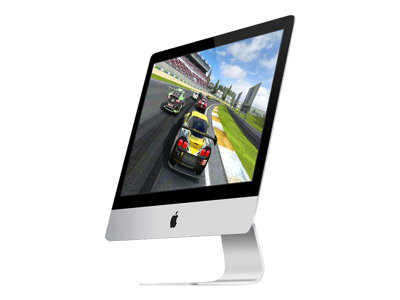 Buyers considering purchasing an Apple Mac desktop may be a little confused as to which product would be most suitable for them. Apple are currently more known for their line of tablets and laptops, but the company does have a number of well made desktops for sale. The following guide shall examine the three Apple Mac desktops buyers should be aware of, and will explain how to find these desktops on eBay.
Apple Mac Desktop
Although Apple were once famous for their futuristic and high performing desktop designs, in recent years the company has focused more so on developing mp3 players and high end laptops and tablet devices. Apple Mac desktops are given a lot less press coverage than the latest iPad, but that's not to say that the company aren't still manufacturing impressive and efficient computers. Buyers looking to buy an Apple Mac desktop computer should spend some time considering what exactly they need the device for. This should influence decision making, as each of the following three desktops are suitable for specific tasks.
| | |
| --- | --- |
| Apple Mac Mini | The Mac Mini is Apple's entry-level desktop, and although it is slower than the other two mentioned on this list, it is perfect for people who need a general use computer. The device is designed to draw interest from first time Mac users. Former PC users are able to use their preferred keyboard and mouse with the device, and buyers are able to integrate it into home entertainment centres and connect it to their HD television sets. There are currently two versions available. The 2.5GHz dual core i5 CPU comes with a 500GB hard drive, and the 2.3GHz quad core i7 CPU that comes with a 1TB hard drive. The device itself is quite small, but buyers should note that it lacks any sort of driver. |
| iMac | The iMac is the most popular of the three mentioned in this list, and is found in homes and businesses all around the world. The desktop and display are all in one, and the device is especially aesthetically pleasing. The iMac is designed for a variety of people, from casual users to creative types who need the desktop to run music programs, illustrators etc. The desktop comes with a small keyboard and a simple mouse. Buyers can choose from one of four iMac setups. The first two options both come with a 21.5" screen, and the first setup features a 2.7GHz quad core i5 CPU with 512MB of memory, while the second has a 2.9GHz quad core i5 CPU also with 512MB of memory. The other two options both use a 27" screen. The first setup has a 2.9GHz quad core i5 CPU with 512MB of memory, while the other has a 3.2GHz quad core i5 CPU and 1GB of memory. Obviously there is a difference in price between the four options, and buyers should choose a setup relevant to their needs. |
| Mac Pro | The Mac Pro is a workstation designed for professionals who need a powerful and reliable desktop computer. This device is ideal for people who need to use a number of different cores including software for video editing, image editing, music programs and so on. The device is perfectly usable for day-to-day activities, but buyers may want to consider purchasing one of the lesser costing devices if they plan on using the computer for more regular tasks only. There are two options available. The first runs on a 3.2GHz quad core Xeon CPU and has 6GB of memory, while the second has two 2.4GHz six core Xeon CPUs and 12GB of memory. Both setups come with a 1TB hard drive, so users have plenty of room to store important files. |
Buying an Apple Mac Desktop on eBay
Once buyers have an idea of which Apple Mac desktop would be most suitable for them, they can head to eBay to start a search. eBay has a large selection of new and used Apple products for sale at lower prices than those found on other websites or in stores. Simply log onto eBay.com.au and take the following steps.
Scroll down and click on the Computers & Tablets link that can be found in the Electronics tab on the left hand side of the page.
On the next page, click on the Apple Desktop link. Type the name of the desired Apple Mac desktop into the search bar and press enter e.g. Apple Mac Mini Desktop. Alternatively, use the Series filter to choose betweenMac Mini,iMac and Mac Pro.
· Buyers have the option of browsing through used Apple Mac desktops . This can be achieved by clicking on the Used filter in the Condition heading.
All buyers are advised to visit eBay Deals before making a purchase. This is a section of the website that contains a number of products for sale at reduced prices, and buyers may find their desired Mac desktop here for less. Click on the Deals link followed by the Desktop Computer title in the Electronics tab.
Conclusion
Apple Mac Desktops are quite varied in regards to performance and price, and buyers need to spend some time deciding which model would be most suitable for their needs. Buyers looking for an everyday device should opt for the Mac Mini, while those who need a more powerful desktop for work should pick the iMac. The Mac Pro is apt for buyers who need an extremely powerful desktop that can run multiple demanding programs simultaneously.