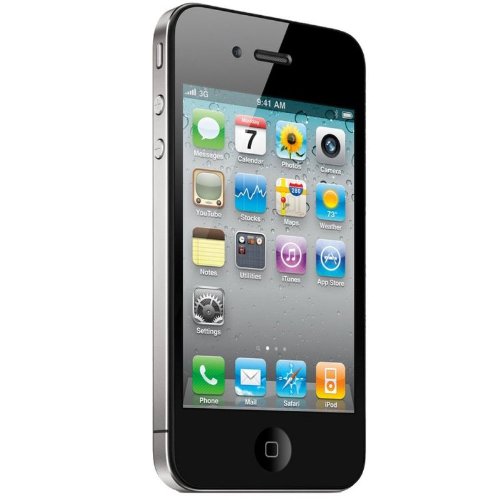 The Apple iPhone is without a doubt the mo st popular type of smartphone currently available on the market. There are currently six versions available to buy, each ranging greatly in price. It is very easy to buy an iPhone on a budget, and confident buying can be achieved by becoming familiar with the different models and what they have to offer.
Making a Budget
This is the first thing all buyers should do, as it will allow them to quickly rule out iPhones that are not attainable. Buyers need to be realistic about how much they can spend, and they should also take into account monthly costs for using the device. Buyers can enter into yearly contracts with various network providers, which will supply them with a fixed amount of data, calls and texts for a set price. Buyers who are interested in obtaining a monthly contract are advised to research and investigate the various contracts on offer and decide upon one fitting for their usage.
Selecting an iPhone
As previously mentioned, six different versions of the iPhone have been released since the initial launch date in 2007. The difference between the various models is the speed at which the device operates and the features and apps that can be used with phone. As a result, it is advised all buyers spend some time thinking about what it is they are going to use the device for. If it will be used mainly for calls and messaging then one of the older models will suffice, but if the device is needed for Internet browsing and online activities then it is probably a better idea to go with one of the newer models. The price of the iPhone will be heavily influenced by its operating system and its data size, so make sure to take both of these factors into account when browsing.
| | |
| --- | --- |
| iPhone | The original iPhone was released in 2007 and is available with storage capacities of 4GB, 8GB and 16GB. This is the least expensive option on this list, but still offers users a host of features and functions. All first generation iPhones have a black casing, and as this model is no longer in production, all sold online are used. These devices can be bought for as low as $20. |
| iPhone 3G | The second version of the iPhone to be released, the 3G model can be bought with 8GB or 16GB of storage. As with first generation iPhones, this version is only available in a black casing. The iPhone 3G can be bought for as little as $50. |
| iPhone 3GS | The iPhone 3GS was released a year after the original 3G model, and is one of Apple's best selling products of all time. The 3GS model includes a faster processor and a higher quality camera. 3GS modes are available with either 16GB or 32GB of memory, and can be bought with either a black or white casing. Prices for the iPhone 3GS start at around $60. |
| iPhone 4 | The iPhone 4 has a slightly different design to its predecessors, and unlike older models, which had a plastic casing, this one uses glass on the front and back with a stainless steel band around the edges. The iPhone 4 features a front camera, and a 5 megapixel back camera. This device is also available in white and black casings, and can be bought with 8GB, 16GB or 32GB of memory. iPhone 4 prices generally start at around $80 to $100. |
| iPhone 4S | The memory of the iPhone 4S is larger than that of the standard iPhone 4, and buyers can choose between 16GB, 32GB and 64GB. The 4S model features a more powerful processor resulting in faster Internet accessibility. The iPhone 4S also comes equipped with the voice-recognition app Siri. Again, this device can be bought with either a black or white casing. Buyers can expect to pay between $100 to $250 for an iPhone 4S. |
| iPhone 5 | The latest version of the iPhone is very expensive to buy brand new, but it is possible to buy less costly models second hand. The iPhone 5 is lighter and slimmer than the iPhone 4S, and can also be bought in black or white casings. This device is available in sizes of 16GB, 32GB and 64GB. |
Locked, Unlocked and Used
Ii is advised all buyers browse for iPhones that have been unlocked, as this will allow them to use any preferred network provider with the device. Locked iPhones can only use a predetermined provider, and having the device unlocked will cost additional money. It's also a good idea to browse through used iPhones on offer, but make sure to read any information provided about the device, and examine photographs for evidence of cracks or other physical damage.
Buying an iPhone on eBay
eBay is one of the better places to search for iPhones if on a budget, as the site has a large selection of new and used devices for sale at low prices. After logging on to eBay.com.au, click on the Mobile Phones link found in the Electronics tab. Click on the following Mobile Phones link and when the listings page loads, click on the Apple filter in the Brand tab. Buyers can then choose to either use the iPhone Model filter on the left of the page, or the search bar to locate a specific model and size.
Buyers are also advised to browse through the eBay Deals section of the site, as it contains various iPhones for sale at reduce prices. Click on the Deals link found at the top of the page, followed by the Phones link found in the Electronics tab.
Conclusion
Most people think that iPhones are extremely expensive devices that cannot be bought on a limited budget. This is not the case, and there are plenty of models for sale at very reasonable prices on eBay. Remember to keep in mind what the device will be used for and the amount of memory needed.