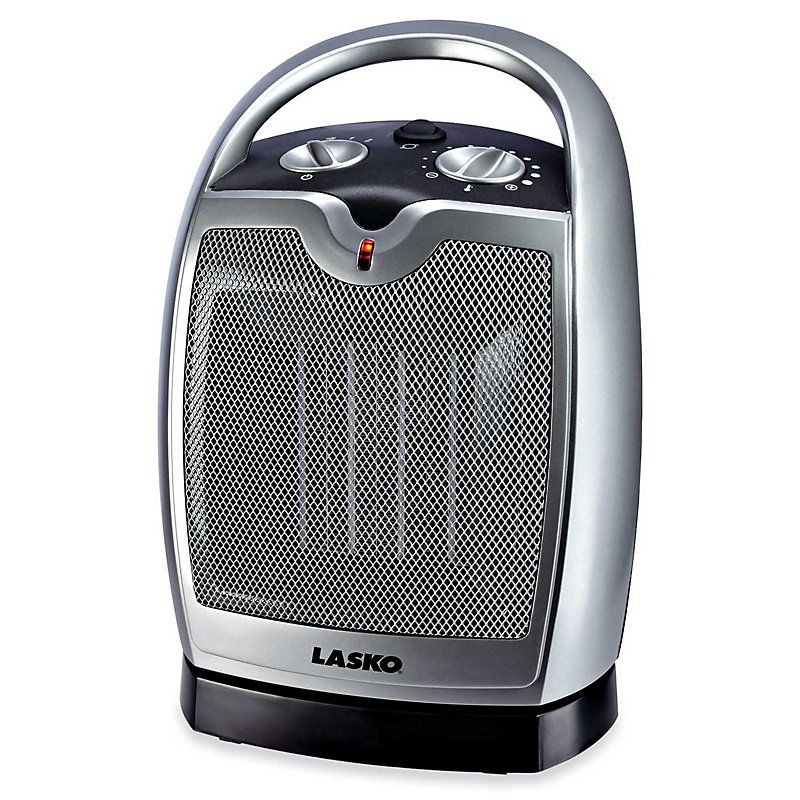 One of the most common reasons that people look for room heaters is that they provide people with the ability to heat limited spaces without having to turn on an entire home's heating system. Room heaters come with capabilities of heating significantly large rooms, and some come with exceptionally high safety standards. Besides, these heaters can also help save money in the form of lower electricity bills.
Buying a room heater is not difficult; buyers can turn to shops that deal in home appliances, or they can log on to websites, such as eBay. In either case, buyers should know the size of a room heater that they require and should ideally be able to distinguish between the various alternatives on offer.
Initial Factors to Consider
Buyers should take a number of factors into account before buying a room heater, such as knowing how much heat is required. Factors that go into establishing how much heat is required include the type of insulation the room uses, the room's square footage and ceiling height, and the increase in temperature for which you are looking. An easy way is to assume that every square foot requires 10 watts of heating power, as is generally the case; therefore, a room that measures 200 square feet requires a 2,000-watt room heater. Rooms that come with unusually high ceilings require more power per square foot.
Types of Technology
When buying a room heater, you first need to decide between electric and gas. Both types of heaters have various subtypes.
Electric Room Heaters
Different types of technologies go into running electric heaters, which include convection and radiant heat, as well as a combination of the two.
Convection Room Heaters
Convection heaters tend to work as quick and efficient sources of heat and are capable of providing heat to entire rooms. These heaters rely on heating air by using heating elements, and while some convection room heaters come with fans, some come without. The presence of fans provides a better circulation of heat. These heaters work well in closed rooms, and they provide energy-efficient solutions when it comes to heating large spaces for short durations.
Radiant Room Heaters
Radiant heaters , or reflective heaters, are among the most commonly used, and in addition be being safer than convection room heaters, they are also more effective. These heaters make use of quartz or metallic elements and provide heat to specific areas. The heat that these heaters provide is more direct. They provide quick heat to immediate surrounds, although they do not do a very good job when it comes to heating entire rooms. These heaters are typically quiet and have lower running costs in comparison to convection room heaters.
Other Alternatives
Panel heaters use a combination of convection and radiant technologies, and even without the use of fans they are capable of reaching their maximum potential within a few minutes. Halogen heaters use energy-saving halogen bulbs and function quite like radiant heaters. Ceramic heaters, assisted with fans, also provide heat quickly. Infrared heaters, powered using electricity or gas, tend to come with heat exchangers and fans, and while they use less power, they tend to be more expensive.
Gas Heaters
Owners should use gas heaters outdoors or in very well ventilated rooms. The two main types of gas heaters that buyers can choose from include vented heaters and unvented heaters. Vented heaters are located next to walls with vents that lead outside, and exhaust gases rush outside through these vents. Unvented heaters, on the other hand, have no such vents, and therefore, are not suited for the indoors.
The fuel that a gas heater uses can also vary. Common fuels for gas heaters include propane, natural gas, and kerosene.
Design Alternatives
Depending on the technology that you opt for, you can choose from various design alternatives as well. Baseboard heaters, for example, are electric heaters that operate silently and they are easy to install, typically alongside walls. They provide a steady source of heat. Tower heaters, also electric heaters, come encompassed in tall, thin cases and provide directional heat. Radiator electric heaters provide steady and even heat that is less drying than radiant heaters, and work well when used for long periods. Wall-mounted patio heaters, both gas and electric, are designed for the outdoors, and while electric variants tend to come with heat lamps, gas variants can use natural gas, propane, or kerosene.
Added Features
Most room heaters tend to include additional features to offer users increased comfort, and buyers can choose in accordance with what suits them best. The table below lists features that come with room heaters along with the functionality they offer.
| | |
| --- | --- |
| Feature | Functionality |
| | Faster and wider distribution of heat |
| Oscillation | Even distribution of heat |
| Temperature control | Energy conservation |
| Dual purpose | Can be used in summers, as fans |
| Remote control | Hands-free operation |
While these added features do have an effect on how a room heater performs, buyers should bear in mind that additional features typically translate into increased prices, and therefore, should look for one in accordance with their needs and budgets.
How to Buy a Room Heater on eBay
eBay users can find a number of room heater alternatives when searching through home and lifestyle deals. Given that a number of top-rated sellers on eBay deal in room heaters, you can expect to find just about every kind of room heater when shopping on this platform, which includes convection heaters, radiant heaters, as well as other kinds of room heaters. In addition, certain sellers offer deals with free delivery.
Buyers looking to save some money can also find used room heaters on eBay, and some of these heaters can be in very good condition. However, when buying a used heater, paying attention to the heater's condition is the buyer's responsibility.