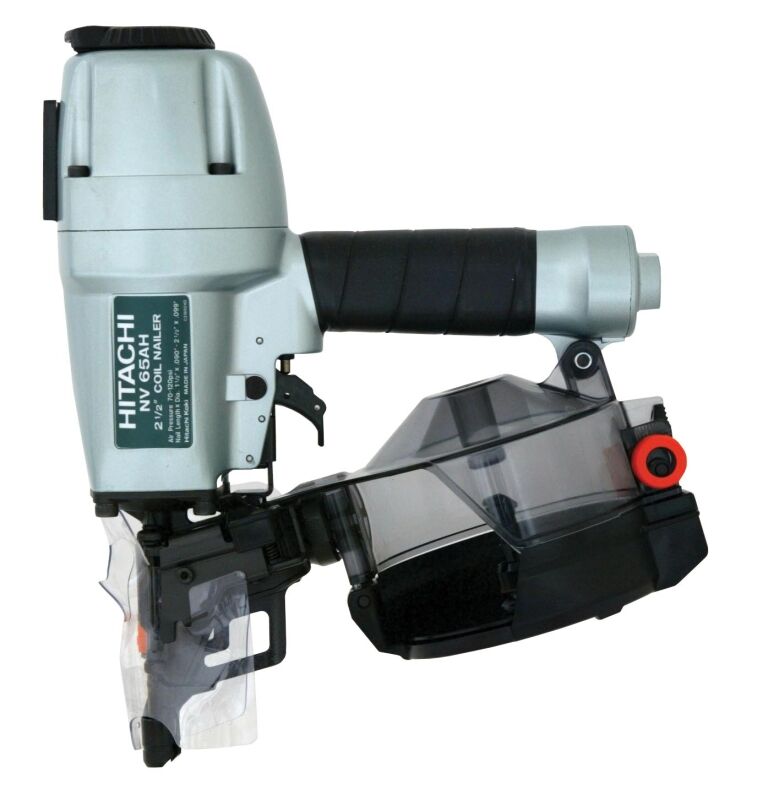 eBay has a large platform that can help find a variety of used goods such as nail guns, as many independent sellers know their items will attract interest from potential buyers. For nail guns, there is a whole category dedicated to the many different types on the market.
Because they are used items, more care is needed over the transaction but many can be found at reduced prices. This guide will detail some of the options consumers have when coming to find a used nail gun in respect to using eBay, with links directed to the relevant eBay pages throughout.
What are Nail Guns?
Commonly known as a 'nailer,' nail guns are a tool that minimises the effort of inserting nails into a surface. In essence, they do the same job as the hammer but with less work involved for the user. This has made them a popular piece of equipment with DIY enthusiasts all across Australia.
They are powered by different mechanisms that will cause the nail to almost instantly be driven into a piece of wood or other material. Nailer models will also incorporate different sized nails into their system; this means some nail guns will be more suitable for certain jobs over others. It is important to research which type of gun will work for the job in hand in this respect.
Different Types of Nail Gun
Understanding which types of nail guns are available will assist with a purchase. Some designs will not work for a particular job, i.e. inserting a nail into a door frame. The table below briefly outlines the various types:
| | |
| --- | --- |
| Type of Nail Gun | Description |
| Roofing | Designed to be lightweight and easy to handle, roofing nailers are used to nail down such things as roof shingles. |
| Framing | For door and window frames, framing nail guns are created for fast, high-intensity work. They have a low-gauge, suitable for holding frames. |
| Flooring | As the name suggests, flooring nail guns are designed and shaped to be used for flooring. They are tricky to use for other applications. |
| Concrete | Whereas the majority of nailers are intended for use on woods, these models are more powerful and can shoot through concrete. |
| Finish | For general fixing and softwood work, finish nail guns are popular for use around the home due to their more delicate style. |
Power Source of Nail Guns
In order to powerfully push a nail through a surface, nail guns use a various power mechanisms to do so. The most commonly used by the average carpenter are detailed below:
| | |
| --- | --- |
| Power Source | Description |
| Pneumatic | Pneumatic nailers will require a constant flow of air from a separately bought air compressor to operate. They need to be connected to the compressor throughout, but will provide a constant and strong power source to the gun. |
| Electric | Smaller models such as finish nail guns will generally use electricity as the power supply. They don't have the power of air compressor nailers but are better suited to more intrinsic jobs around the house. Electric nailers require a mains power supply. |
| Cordless | Cordless nail guns will run on batteries and are convenient due to their portable nature. The battery needs to be suitably charged however before use in order to maintain the performance of the driving mechanism. |
Nail Magazines
Nail guns will have two types of magazine that hold the nails when they are fed inside the gun. They are:
· Coil Magazines – The coil magazine is a long and flexible strip, holding an increased amount of nails at a time. This makes them a better choice for larger projects, or for use on a roof where reloading may become too much hassle on a regular basis. On the other hand, they do weigh the nail gun down when being held. They hold between 150 and 350 nails in one magazine.
· Straight/Stick Magazines – The alternative are straight magazines, which hold less nails but are generally more manoeuvrable and lightweight. The nails are held tightly together in one rigid line and hold between 20 and 40 nails in one magazine. Stick versions are used more often for general purpose jobs around the house that only require small maintenance.
Further Buying Considerations for Used Nailers
When coming to make a used nail gun purchase then use this section to consider any further aspects that can make the difference between a good and bad investment.
· Type of Air Compressor: If looking at pneumatic models, remember that no nail gun will require a specific compressor model, although some do need a minimum amount of air for correct operation and will work better with certain models. Check carefully which air compressors will suit the nail gun being looked at as the wrong kind can decrease airflow and cause poor performance in firing the nails.
· Protective Measures: Carry cases can be purchased to store the nail gun when not in use, protecting it from any potential damage during transit. Protective guards can also be purchased as a way of guarding both the gun and user from loose debris.
· Security Precautions: The nail gun is one of the leading causes of accidents by home DIY tools in Australia. Take time reading about individual safety measures of certain nail guns. Fully sequential trigger guns are fantastic additions to a gun, only firing nails when safety controls are activated in a certain order. First-aid kits can reduce immediate injury also.
· Used Versions: When looking on a site such as eBay for used models of nail guns, look closely for any deterioration in the model. This applies either to how the nailer looks and also how it operates. For example, nail guns will eventually jam, preventing the nails from rapidly firing out. Check to see if the firing mechanism is in fully working order when coming to buy.
eBay provides the opportunity to ask questions to sellers throughout the buying stage. Use this option if anything appears vague about the gun's description or if parts of it seem unreliable. The next section will look further on how to use eBay successfully.
Using eBay to Purchase a Used Nail Gun
Searching on eBay can be performed either by using particular keywords that will bring up specific results. For example, entering "Paslode nail gun" will reveal items manufactured by that particular brand.
For a more general set of listings however, search by category. From the eBay home page, click on the Home & Garden category and select Tools. From the left-hand side of the page, choose Air Tools and then Nailers.
For used models, select Used from the 'Condition' tab in the refinements menu. There is also the chance to bring up nail guns that have been used but then refurbished by the manufacturer. These may guarantee a higher level of quality.
Carefully evaluate individual items, making use of the advanced search options if necessary. Check the payments and postage details too as part of any deal, remembering to stick inside the intended budget before parting with money. PayPal is a website linked with eBay and recommended for completing transactions online.
Conclusion
Nail guns can be used to insert thousands of nails quickly and easily, saving time and effort. The different types available on the market will be suitable for particular jobs around the home or garden. Take note of the varying power sources also used to power the nails and how these can affect their use.
Coming to buy used models is best on eBay if taking care over the purchase. Check out the seller's previous feedback rating, avoiding those with an undesirable score well below 100%. This can give peace of mind when completing a deal, especially for used nail guns.