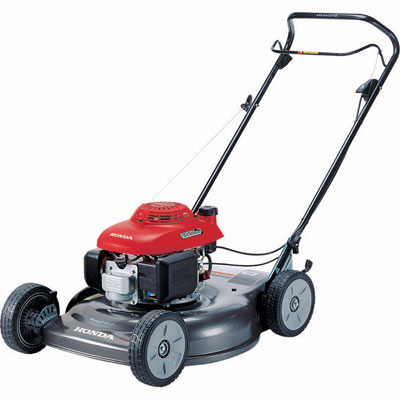 Sometimes referred to as reel mowers, push mowers are a traditional tool used to cut grass. They operate by using a fixed blade that cuts grass at a desired level when pushed. Suitable for smaller patches of land, they are primarily purchased for residential gardens. Different mechanisms can power the mower, depending on user preference.
In order to save money, looking for a used push mower is often considered a good idea. With respect to this, the most resourceful place to make a purchase is online and eBay in particular. This is the site where sellers know their second-hand mowers have the best chance of attracting interest.
This guide will look at how to buy the most suitable used push mower, and how to make an efficient search using the eBay site.
What is a Mower?
In simple terms, a mower is a design used primarily for cutting grass and other vegetation to maintain a neat finish. Although a mower can be used for numerous reasons, like farming, in terms of consumerism it generally applies to lawn mowers that are used in residential homes.
For keeping front and back gardens trim, the mower can manifest in different forms, from basic, walk-behind push models up to ride-on versions that are powered electronically. Robotic lawn mowers have also become extremely popular with some garden enthusiasts, taking the human element out of mowing almost completely.
How Do They Work?
As the name suggests, push mowers require force applied on a suitably positioned handle in order for them to operate. When pushed along over long grass, the movement of the wheels will drive gears, which will thus apply force onto the wheel. Blades attached to the wheel will then turn with a scissor motion, trimming the top off the grass.
The height in which the grass is cut can be altered and depends on particular models, although the width of a push mower is typically between 10 and 16 inches.
Types of Mower
There are numerous push mowers on the market; they can be categorised by how they are powered and also by how they cut. The tables below highlight them in further detail:
| | |
| --- | --- |
| Power Source | Description |
| Electrically Powered | Both cord and cordless versions of electrically powered push mowers are available, with the cordless offering more flexibility and posing less safety concerns. They require suitably charged batteries, but take out a lot of the work from pushing a traditional mower. |
| Petrol Powered | Petrol powered mowers are louder than their electric counterparts as they incorporate internal combustion engines. This provides them with increased power and range. They require suitable amounts of petrol to operate however, and have environmental effects due to pollution. |
| | |
| --- | --- |
| Blade Rotation | Description |
| Cylinder | Cylinder models contain a fixed blade that seeks to cut as close to the grass as possible when set properly. This is better for the grass as the cleaner cut produces for healthier re-growth. The numerous blades attach to a rotating shaft that produces a cutting motion when pushed. |
| Rotary | Rotary blades are designed to cope with uneven surfaces better than cylinder mowers. They have wheels that help with support and movement. The blade rotates at high speeds on a vertical axis, cutting when in contact with grass. They can leave a rougher finish however. |
Why Buy Push Mowers?
This section will look at why buyers look to invest in used push mowers over sit-down, riding versions.
· Suitable for small gardens: In reality, most gardens in Australian suburban areas will not require sit-on mowers that can be driven around. For smaller spaces, one should look at cylinder mowers that have an electric motor, whilst more powerful petrol versions are appropriate for bigger areas.
· Manoeuvrability: Push mowers are more flexible and can be positioned around tight corners with relative ease. Curved edges and border paths are also managed more efficiently.
· Provided additional exercise. One of the benefits provided by push mowers are that they provide the user with a form of exercise that is lost with riding and robotic versions. Modern reel mowers should be light enough to use but still provide a light aerobic workout.
· Don't require motors: Although electric and petrol powered models are common, using them is necessary. For quieter residential areas this will reduce noise pollution, as well as air pollution caused by gas motors.
· Produce a nice finish: Push mowers will leave a neater and more refined feel to the grass. Circular versions leave a manicured finish due to the scissor-cutting effect, which is also better for the health of the grass.
· Safer to use: Although some electrical mowers that use cords can pose a few safety concerns, cordless versions and gas powered ones have very few safety risks for users if used with care.
· Less expensive: The difference in price is one of the main benefits for push mowers, especially used ones. It will also cost less to run over time in respect to maintenance and repair costs, especially if not using a gas engine.
Buying Used Push Mowers
For second-hand or pre-owned items, more care needs to be taken before parting with money. On eBay, read the description offered by the seller about the push mower carefully. Look out for any details of deterioration and potential external damage in the pictures provided. Some sellers may have refurbished their push mowers.
eBay offers the chance to contact the seller in case anything is unclear. Ask as much as possible, including how the mower runs and its cutting capability, before making a bid or committing to buy. The next section will look at how to search efficiently for used push mowers on eBay.
Searching for Used Push Mowers on eBay
As previously noted, eBay is the first place to look for a used push motor. They will generally not be found in shops and other online outlets.
In order to shop on eBay, begin a search by entering the most relative category. For mowers this will require clicking into the Home & Garden section from the home page and selecting Gardening. From here, choose Lawnmowers category from the left-hand side of the page and then Push Mowers. For used models, find the relevant option from the refinements menu.
Sort the listings into 'auction only' in order to try and win the mower at a potentially low price if bids are not bettered by rivals. 'Buy It Now' items can be purchased immediately for the advertised amount.
When a mower has been found, review its description carefully, taking into account the postage and payments information. Some models can be bulky and thus expensive to deliver – make room for this when setting a budget. Look out for sellers who are offering free postage and packaging as a way of reducing this cost.
If looking to find further deals, check out the eBay Deals page and in particular the 'Outdoor & Travel' section to try push mowers on offer.
Conclusion
Push mowers provide that traditional feel to mowing the lawn in comparison to riding mowers. Circular or rotary motors work in different patterns making them more suitable for certain types of garden, whilst electrical or petrol-powered versions are suitable for larger gardens.
For used push mowers, eBay is the recommended place to search for the extensive choice and potential to find a good deal. Take care over what is actually being purchased, as the site itself does not regulate individual sales.