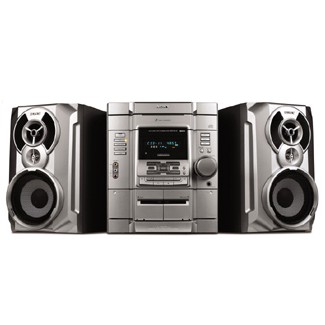 eBay offers a broad range of Sony hi-fi audio components, with a variety of specifications to suit a number of requirements, offered at affordable prices, from various locations. Whether looking for parts to fix an existing component, or looking for something brand new to blast your favourite songs from, eBay has it available for purchase at a buyer's disposal.
In addition, eBay offers a number of related goods, such as Sony speakers, and Sony remote controls to make the most of audio experiences. This guide will talk buyers through finding the most suitable Sony audio hi-fi component, bringing light to important factors to consider before the purchase, and how to safety and securely use eBay to buy a product.
Sony Corporation
Sony is a Japanese corporation that has been building its reputation since the 1940s. They are known worldwide and are one of the leading manufacturers of electronic goods for consumer markets, as well as professional markets. They are viewed to have high moral standards, taking steps to reduce their effects on global warming. In 2011, they came joint 9th in Greenpeace's Guide to Greener Electronics.
The Sony Corporation is the electronics business and parent company of the Sony Group, which are engaged in four operating segments:
· Electronics – AV/IT products and components
· Game - PlayStation
· Entertainment – Motion pictures and music
· Financial Services – Insurance and banking
Sony's reputation is reflected in their products. They produce everything from headphones and voice recorders to mobile phones and wide screen televisions. They also produce a wide range of hi-fi audio components, producing high quality devices that adhere to a number of listening needs and desires, each having a variety of their own specifications.
Types of Sony Hi-Fi Audio Components
Below is a list of Sony's hi-fi audio components, some of their features and, what each of them has to offer to a listening experience:
· CD Players: Sony offers stylishly designed CD players with a crisp audio output. They are offered in a range of formats, including SACD, CD-R, and CD-RW.
· Turntables: Sony offers turntables that allow even old vinyl CDs to be played with a new and clear sound. They are available to connect to PC and USB devices to transfer sounds to a digital format.
· Hi-Fi Speakers: High quality Sony speakers offer power and performance for all kinds of settings. Sony has a range of wi-fi speakers that play audio from online sources, PC, and mobile devices.
· Amplifiers and Receivers: Sony has a range of high performance amplifiers that can connect to a number of other devices for a crisp sound, including home cinemas.
With these categories, there are a number of models and designs with their own advantages. For example, devices that offer surround sound, speakers that offer Bluetooth technology and home cinema components that have Blue-Ray capabilities. Some of the hi-fi components are available with a combined number of features fulfilling a number of listening pleasures.
Be sure to check all specs and capabilities when searching for a hi-fi device on eBay. With the wide selection on offer, it will be best to take the time to compare items to ensure the ability to get the most out of a Sony hi-fi component.
Things to Consider When Buying Sony Hi-Fi Audio Components
Although the brand and the electronic device has already been established, that being Sony and a hi-fi system, there are a number of other considerations that need to be made before making the purchase of Sony hi-fi components on eBay. Below is a list of important factors to think about when making this purchase, along with information as to how and why these factors may influence a buyer's decision:
· Media Type: Consider preference of media type. Maybe looking for a vintage hi-fi component to play old tapes, or newer technology to plug in an iPod, eBay has a range of media types to choose.
Types include:
- Tape Deck
- Radio Tuner
- CD Player
- Digital Radio Tuner
- iPod
- Mini Disk Player
· Disk Type: If looking for Sony hi-fi audio components parts to fit a disk player, or a component to play disks, consider what disk is to be used. For example, DVD disks, CDs or mini disks, and be sure to purchase a hi-fi audio component that caters to those types.
· Accessories: Sony offers a number of accessories to fit their components and help maximize a listening experience. For example, adding speakers or getting a compatible remote that offers more features.
· Price: The price of Sony hi-fi audio components varies according to type, condition, and a number of other factors. For those on a budget, eBay offers the option to select a maximum price wishing to pay, avoiding unnecessary sifting through products out of one's price range.
Using eBay to buy Sony Hi-Fi Audio Components
To find the most suitable Sony hi-fi audio component, just follow the easy steps specified in this section, and consider some of the factors highlighted:
· In the instance of buying Sony hi-fi audio components, select Electronics, displayed amongst a list on the homepage. Next, select the Audio category, and then Hi Fi Systems. A large number of products will exist within this category. Additional options will be available where necessary and applicable, making the filtering even easier, including the option to search specifically for Sony branded items.
· As well as filters applicable to the actual goods themselves, eBay offers a fantastic range of filters related to the way in which products are bought. These filters include:
Location: This filter allows buyers to choose where they purchase their Sony hi-fi audio components, including the option to purchase goods solely within Australia, or goods being sold Worldwide for a broader range of items.
Format: This filter allows buyers to choose whether they would like to buy Sony hi-fi components via bidding against other potential buyers in auctions, or to buy products outright at a fixed price.
Seller: This filter allows buyers to choose the type of seller they would like to use to make a purchase for Sony hi-fi audio components. This includes the option to search solely for top-rated sellers, or sellers with eBay stores, for those interested in a number of related items, or the security of buying from an online eBay business.
· For more offers and low prices, check out the eBay Deals page. Select the Electronics page and then move on to Audio.
· Become familiar with any terms and conditions set out by sellers, to avoid any confusion that may occur throughout the transaction. Also, become familiar with eBay's terms and conditions.
Conclusion
With a number of Sony hi-fi audio components available, eBay is sure to have something suitable, and finding the most suitable product is easy with eBay's range of categories and filters. eBay also offers a selection of other Sony audio goods and accessories.
Bring information and ideas gained online about what products will be most suitable. Consider condition, media type, and necessary accessories. Utilise the options for the way in which items are purchased for the most convenient buy.
Be confident with an item and a seller before making a financial transaction. Check feedback statistics and comments before committing to a buy. Once confident with the decision, use PayPal to send the money. Leave feedback once item has been received.