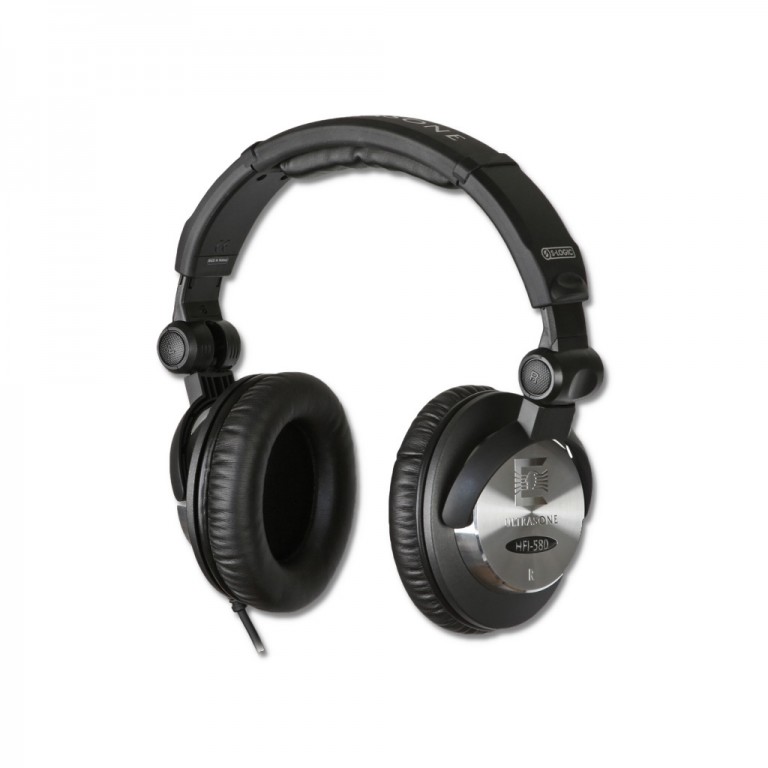 For home theatre, gaming, and music enthusiasts, finding the right pair of headphones can be an important element in putting together an ideal system. Headphones that feature surround sound technology add yet another level of dynamics and excitement to a music, entertainment, or gaming experience. For consumers who are considering buying a pair of surround sound headphones, it may be beneficial to first learn some of the features and characteristics of these audio accessories. This allows buyers to make more informed purchasing decisions and choose the right pairs of surround sound headphones for their needs. It may also help to learn a bit about the various retail options beyond traditional electronics vendors. This can be done by exploring options such as the online retail site eBay.
What is Surround Sound?
It may help to begin with a definition of surround sound so that consumers have a thorough idea of the function and purpose of this technology. Surround sound is an audio technology used to enrich the sound reproduction quality of audio. Surround sound can enhance the quality of everything from movies to video games. The technology uses multiple audio inputs and outputs to create a soundscape that 'surrounds' the listener. Whereas in traditional stereo, audio comes from the left or the right of the listener, in surround sound, it comes from multiple points, including the front, back, front left, back left, front right, and back right.
In a traditional 5.1 speaker surround sound setup, a separate speaker is used to address each region of the soundscape. With headphones, however, audio engineers are only dealing with two stereo inputs, one for the left ear and one for the right. Instead of using separate speakers, they use algorithms and processing effects to create a stereo experience that mimics speaker-based surround sound. This is often referred to as 'simulated' surround sound. There are also high-end headphones on the market that do, in fact, use multiple, separate speakers to create a surround sound experience. These are sometimes referred to as 'true' surround sound headphones.
Features in Surround Sound Headphones
When shopping for a pair of surround sound headphones, consumers need to make decisions based on particular features of the headphones. Features such as the connection used to run headphones and how detailed a headphone's soundscape is can all factor into a consumer finding and purchasing the right pair of surround sound headphones.
5.1 vs. 7.1 Surround Sound
There are two main categories of surround sound available in headphones, 5.1 and 7.1 surround sound. 5.1 surround sound is actually surround sound created with six channels. Five of those channels are full bandwidth channels, while the remaining '.1' channel is a low-frequency channel dedicated to effects. 5.1 surround sound is the format used in the vast majority of mainstream surround sound technologies, including Dolby Digital and SDDS. 5.1 is also the most common audio component used in digital television broadcasts and music production.
7.1 surround sound follows the same model as the 5.1 format, dedicating seven channels to full bandwidth and one to low-frequency effects. In theory, 7.1 offers a more detailed soundscape. The rub, however, is that not all media is created using 7.1 technology. The majority of films, for example, are produced for screens with 5.1 surround sound. Some releases may be remixed in 7.1 for Blu-ray or DVD release. Video games can also come in 5.1 and 7.1, with 5.1 being the more common format.
Wired vs. Wireless Headphones
One key decision consumers need to make with headphones is whether to purchase wired or wireless options. Choosing between the two is essentially about deciding whether sound quality or mobility is more of a priority. In general, wired headphones are considered to be more detailed and produce higher-quality sound than wireless versions. For those who are not audiophiles or music devotees, the difference between the two types of headphones may not be audible, but true audiophiles often insist on wired options. Wired headphones can have very long cords, allowing for some mobility.
For other consumers, mobility can be a much higher priority. Gamers often like to move around a lot during gameplay, for example. Someone listening to music may want to dance, and anyone using a pair of headphones might like to run into the next room without disconnecting from their media. If movement and mobility are more important than getting the purest sound quality possible, wireless headphones are a viable, quality choice.
Connectors on Surround Sound Headsets
Consumers also need to consider the connector technology used on a headset when making a purchasing decision. Most headsets for home theatre use come with 6.35 mm stereo plugs. Headsets designed for portable audio devices have 3.5 mm or 2.5 mm jacks. Some headphones come with a range of jack sizes that can be switched out to cope with different devices. Consumers need to ensure that they have the right sizes to work with their particular devices or audio systems.
Gamers playing on PC towers have other factors to consider. Gaming headphones can come with USB interfaces or stereo plugs. Detail-oriented gamers prefer headphones that work with sound cards. All gaming headphones use drivers that translate the devices for computer use. Consumers should make sure that gaming headsets' drivers are compatible with their computers' operating systems.
Technical Terms Used in Surround Sound Headphones
Consumers may come across some technical specifications when shopping for headphones. The following table outlines definitions and specifics on these common headphone technology specs.
| | | |
| --- | --- | --- |
| Specification | Definition | Advantages |
| Frequency Response | Defines the magnitude of the processing range from bass to treble | Wider frequency response range brings out more sonic detail |
| Total Harmonic Distortion | Defines how much distortion a headphone produces | Headphones with lower THD produce cleaner sound |
| Impedance | Defines the headphone's electrical resistance | Lower impedance means higher volume, in theory |
As consumers look through the marketplace, they may come across multiple headphones with similar specs. Most quality headphones address similar ranges in terms of these specs. Additional features can help further clarify the advantages of a particular set of headphones.
Buying Surround Sound Headphones on eBay
The online retail site eBay has a wide range of surround sound headphones available for purchase, most with great deals. Despite the depth of this catalogue, shopping on eBay is easy, thanks to the search bar found on every page of the site. Use this interface to run a search for the pair of headphones you want. You might use a general term such as 'surround sound headphone', or you may want to include some of the features you want in your headset to run a narrower search.
Getting to Know Sellers on eBay
It can be helpful when shopping on eBay to take a moment to get to know the sellers on the site. You can do this by clicking on their highlighted names and reviewing their pages. Look for past listings that a seller has posted to see how much experience that seller has with headphones. You can also look at feedback submitted by other customers.
Conclusion
Surround sound headphones can bring complexity and rich detail to an entertainment experience. Whether consumers enjoy listening to music, playing the latest first-person shooter games, or watching films, a pair of these headphones can greatly enhance the experience. Learning about the various features and technical specs used to define headphones can help consumers approach the marketplace in the most informed way possible. Understanding factors such as 5.1 or 7.1 surround sound and the connector technology used on a pair of headphones is essential to the process.
Buyers can also learn to leverage the power of aggregator sites such as eBay for their shopping. eBay offers a wide range of selection and easy tools for evaluating sellers, and it can help almost any consumer find an ideal pair of headphones. Local electronics stores also carry a smaller selection of surround sound headphones.
Surround Sound Headphones|Headphones|Wireless Headphones|Used Headphones|Portable Electronics