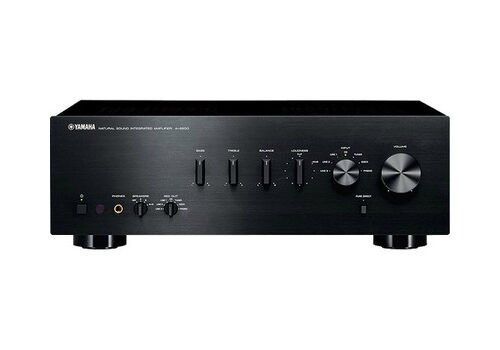 Yamaha is a well-known Japanese multinational corporation that manufactures a wide range of products and offers a wide range of services. Yamaha specialise in musical instruments, electronics, power sports equipment, and motorbikes. Yamaha also offer a huge selection of hi-fi audio goods. They provide everything from CD and blu-ray players to headphones and iPod docks.
This guide will inform users of the hi-fi audio components that Yamaha have to offer. It will shed light onto what each component offers, helping buyers decide which components will be most suitable for their individual requirements. It will also talk buyers through finding the most suitable components on eBay, and how to pay for it quickly and safely.
Yamaha Corporation
Yamaha was established as a piano and reed organ manufacturer in 1887. Yamaha's origin as a music instrument manufacturer is still reflected in their logo. After the Second World War, Yamaha utilised the remains on the company's wartime production machinery and technologies to manufacture motorcycles.
Following this, Yamaha grew to be the world's largest manufacturer of music instruments, as well as a leading manufacturer for audio and visual products, semiconductors, computing products, sporting goods, metals and industrial robots, and home appliances.
The world saw the first CD recorder in 1989, which was produced by Yamaha. Yamaha are respected for their electronic products and their high standards have not gone unnoticed. In 2007, The Music and Sound Retailer magazine awarded Yamaha with 'Keyboard of the Year'.
The Yamaha group is huge. Manufacturing such a large number of products, they are split up into a number of groups according to the product and or industry it is relevant to. Those groups are as follows:
· Bösendorfer Klavierfabrik GmbH, Vienna, Austria.
· Yamaha Fine Technologies Co., Ltd.
· Yamaha Golf Cart Company
· Yamaha Livingtec Corporation
· Yamaha Metanix Corporation
· Yamaha Music Communications Co., Ltd.
Yamaha Pro Audio is the part of the group that offers a complete line of professional audio products, for the sound reinforcement and live sound market. Yamaha Pro Audio has a history or introducing significant products to the audio market, including mixing consoles, digital mixing consoles, and digital signal processors.
Types of Yamaha Hi-Fi Audio Components
Hi-fi audio components are devices used to record and reproduce sound. The two main classes of sound recording technology are analogue and digital. Analogue recording consists of a microphone diaphragm that can detect changes in atmosphere pressure and record them graphically. Electronically generated sound waves can be recorded directly from devices such as synthesizers and electric guitars.
Yamaha offer a wide range of hi-fi audio components, each used to record and reproduce sounds in different ways and from different devices. This section will list some of Yamaha's range, inform buyers how they work, and give examples of products along with some of their specifications:
Amplifiers
An amplifier is an electric device that increases the power of a signal by taking energy from a power supply and matching the output with the input signal shape with larger amplitude.
| | |
| --- | --- |
| Amplifier | Specifications |
| RX-V775 | 7.2-channel network, aluminium front panel, ECO mode operation, and 160W per channel. |
| RC-A3020 | A.R.T, LED backlight, high-resolution music enhancer, AirPlay, AV controller, and ECO mode operation. |
| RX-A1020 | Systematic power amp layout, HDMI zone B, and newly designed learning remote, front panel USB. |
Desktop Audio
Desktop audio systems allow users to plug in other electronic devices to play audios, such as MP3s on an iPod aloud.
| | |
| --- | --- |
| Desktop Audio | Specifications |
| MCR-042 | Choice of colours, CD, iPod, iPhone, Radio, USB iPad and Aux options, and Alarm control. |
| PDX-D11 | Bluetooth capabilities, choice of colours, and powerful dynamic sound. |
| ISX-800 | Artistic design, flexible placement, three-band equaliser, and digital clock. |
Hi-Fi Systems
Hi-fi systems are simply audio devices for home listening, which offer a range of way to listen, such as tape decks, CD players, and AM/FM radio.
| | |
| --- | --- |
| Hi-Fi System | Specification |
| MCR-B142 | Choices of colours, Bluetooth capabilities, and alarm. |
| MCR-042 | Alarm, choice of colours, CD, iPod, iPad, USB, iPhone and Aux connection. |
Blu-Ray Players
Blu-ray players are optical disk storage mediums designed to play audio and video at a higher standard than DVD players.
| | |
| --- | --- |
| Blu-Ray Players | Specifications |
| BD-S637 | Wi-fi capabilities, audio playback, support 3D, and YouTube leanback capabilities. |
| BD-S473 | Support 3D, BD-Live, FLAC file playback, and HD audio playback. |
| BD-A1020 | Support 3D, Netflix capabilities, wi-fi capabilities, and video adjustment menu. |
Yamaha offer a number of addition products that allow listeners to maximise their listening experience. They include:
· Speaker Systems:Speaker systems produce sound in response to electric audio signals. Yamaha offer a range of speaker systems, all with different advantages. They include;
- Subwoofers
- In wall/In ceiling
- Centre-speakers
- Outdoor
- Bookshelf
· Home Theatre: Home theatre systems enhance audio and video experiences to give a theatre feel in the home, and can include some of the product types listed above. Yamaha's home system products include:
- Digital sound projectors
- Front Virtual Sound System
- TV Sound Booster
Buying Yamaha Hi-Fi Audio Components on eBay
eBay offers a wide range of Yamaha hi-fi audio components. This section of the guide will inform buyers how to find and purchase the most suitable item to adhere to all of their audio listening needs.
· Consider personal requirements and research products that cater to those requests. Be sure about what types, models, and features will be most suitable. Use other online sources to research all the necessary information on Yamaha hi-fi audio components and bring that information to the eBay search.
· To find Yamaha hi-fi audio components, start by selecting the category Electronics. Go on to select the Audio category, and finally select the Hi-Fi Systems category. All related products will reside within this category. To search the Yamaha brand, simply select Yamaha in the 'Brand' section offered within this search. Utilise additional filters offered by eBay. These filters help users with the purchase of Yamaha hi-fi components. The option for condition of an item is given, along with the options to select a maximum price desiring to pay, and where buyers would like the items to be sold from, for example, with Australia only, or Worldwide.
· Be confident with the user selling a Yamaha hi-fi audio component before committing to a buy. A great way to determine the reliability of a seller is to check out their feedback statistics. Read any negative feedback and find out whether or not other buyers have been satisfied with the purchase of similar goods.
· Be sure to check out the eBay Deals page for additional offers and further price reductions. Select the Electronics page and then Audio to see what's on offer.
· Once committed to a seller and their Yamaha hi-fi audio component, use PayPal to make the financial transaction. PayPal allows users to make a swift and safe transaction, and provides a receipt for proof of payment.
Conclusion
Yamaha are a popular, well-respected corporation. They offer a huge range of high standard electrical products, including a large range of hi-fi audio components such as amplifiers and hi-fi systems. Additionally, Yamaha offer a wide range of accessories and add-ons, including a range of speakers to maximise a user's listening experience.
Consider all of the products available and their specifications. Bring as much information to the eBay search as possible, and utilise eBay's search categories and filters. Use PayPal to make a secure payment, and leave feedback on receipt of the item. Become familiar with eBay's terms and conditions, and any terms and conditions that may be set out by the seller.