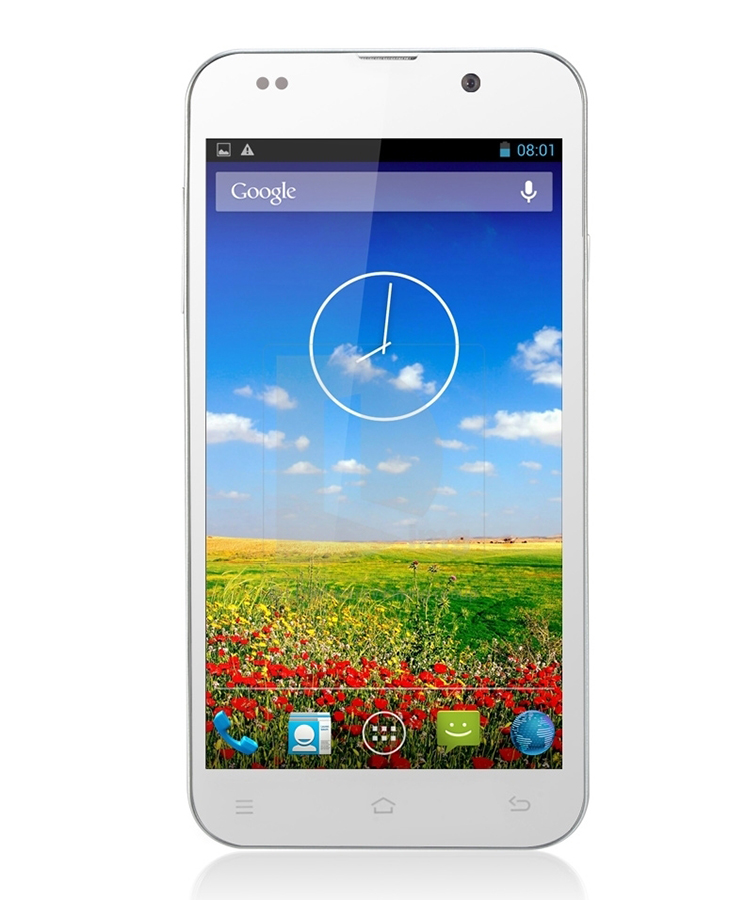 The ZOPO C3 is the latest smartphone made by the China's ZOPO Communications Equipment Limited Company. Founded in 2012, ZOPO is still the new kid on the block but has been making waves in the research and development of smartphones, much of this is due to its top of the range quad core sold within the ZOPO C3.
ZOPO Mobile is certainly making its way into worldwide markets such as China, Germany and India, and the following guide gives buyers details on the device and how to buy one safely and securely using eBay's auction platform.
What does the ZOPO C3 have to offer?
The ZOPO C3 is a third generation ZOPO smartphone and one that is diverse and meets most buyers' needs. Here are the specifications:
| | |
| --- | --- |
| | ZOPO C3 |
| Screen | 5 inch full HD screen |
| Front Camera | 2MP |
| Back Camera | 13MP |
| Internal Storage | 16GB |
| Operating System | Android 4.2 |
| Processor | 1.5Ghz quad core |
| Colour | Pink, black and white |
| RAM | 1GB |
The design of the C3 has been made with optimum handheld comfort in mind. It has a rounded back and is comfortable to hold on both the edges and corners. The screen is made from high-tech Gorilla Glass meaning that it is a sheet of toughened glass that is still thin, light and damage resistance, thus making it a durable option.
This pleasing design is accompanied bywhite, black and pink colour options, making it a realistic choice for both men and women.
The GPS can be slow to connect at times, but it keeps up to the standard of other Chinese Mediatek powered phones.
Carriers
· When buying the ZOPO C3 on eBay, you will find that each phone will either be locked to a carrier or unlocked.
· If you don't plan to switch carriers internationally or domestically, a locked phone will not be a problem.
· An unlocked phone will allow buyers to insert any SIM card into the phone, which is handy if you plan to move or travel abroad.
An unlocked phone can be bought either factory-unlocked or seller-unlocked. The seller can unlock the phone through the provider and ZOPO or the phone might have been bought unlocked and carrier free from ZOPO.
· Look out for phones that have been "jail broken", which means software was bought to tamper with the phone to unlock it. If this is the case any warranty is void.
Accessories for a ZOPO C3
Customising your ZOPO C3 smartphone is easy with a variety of affordable accessories available on eBay. There are cases, covers, screen protectors and memory cards, all available with one click of a mouse and it allows your phone to exhibit that little bit more personality.
Safety Considerations for a ZOPO C3
There are numerous hands free kits available that will work with the ZOPO C3 and this is an essential piece of kit when talking on the phone whilst driving.
There are many things you can do to deter thieves and stop them from accessing if stolen. Some of them are as follows:
Use your phone's security lock code.
Disable bluetooth if it's not in use.
· Record details of your electronic serial number (ESN).
· Invest in phone insurance so that you can replace your phone at a lower cost.
· Never buy a phone unless you're sure that the seller is the owner of the phone.
· Don't draw attention to your phone when in public places or lend it to a stranger to use in an "emergency."
How to Buy a ZOPO C3 on eBay
When it comes to buying a ZOPO C3 on eBay, it's a straightforward process. There's no need to worry about phones coming with a cellular contract because all phones sold on eBay are sold contract free. This means it's great for those who don't want to be tied to a contract and want a simple phone upgrade or month-to-month contract. The best place to find a phone is eBay:
· To find a ZOPO C3 smartphone, start at eBay's home page and select 'Mobile Phones & Accessories' from the drop down list that comes up when you hover over 'Electronics'. On the following page pick ' Mobile Phones' and you will be taken to a list of every mobile phone for sale on eBay.
· Finding a ZOPO C3 is as easy as typing the name into the search bar at the top of the page and clicking search to see the results. Once on this page buyers can choose from a variety of options to narrow the item listings down with everything from carrier and colour to style and carrier to choose from.
Make sure you check eBay Deals where you can save anything from 10% to 68% on smartphones and smartphone accessories. It's definitely a good place to check if you're looking at investing in a new phone and offers free delivery as an added extra.
· Before placing a bid it's important to take note of the seller's feedback score as it's an essential way to stay safe on eBay.
· To find out a seller's feedback score, look at the number next to their name and the higher the number is the more positive feedback they've had. Sellers receive a point for every positive feedback rating and lose a point for each piece of negative feedback submitted.
Conclusion
The ZOPO C3 is a great phone to buy from eBay if you're looking for a device with a premium design at an affordable price. With its powerful performance capability and thin aesthetics, it will be a top choice for many eBay buyers.
Just like most Android phones it has bluetooth, WiFi and GPS, plus it's running on the Android Jelly Bean OS version. Compared to some of the other smartphones on the market, it has an impressive battery life that can last up to two days on a single charge.