many customers are confused about how to select a great razor. Although the price is very important, we think that how to meet your own needs is most important. now let us compare the several best-selling razor from the Guangke company.
1. RSCX-5182
If you want to choose a excellent razor, this will be absolutely a good choice. Compared with the 5085, 5181 shaver, the shaver head of the 5182 shaver has been greatly improved. And so you can shaver better. in addition, Noise is relatively little.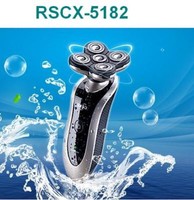 2. RSCX-5018
the 5018 shaver is a 4 in 1 original product which includes a number of patents. This razor can also be turned into electric toothbrush, nose hair trimmer and hair clipper. The only shortcoming is that shaving head in the initial design is same as the 5181 shaver heads(low efficiency), but now it have not been the problem, because windpool2008 has helped you to upgrade the shaver head to the 5182 head.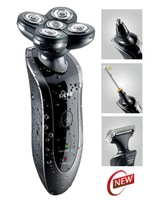 3. GK-6008
The 6008 shaver is the new product from the Guangke company in 2011. The biggest highlight is that the waterproof level have been upgraded from IPX4 to IPX6, and so you can use it in the shower. in addition the cleaning way of this shaver is also very cool. You do not need to open the shaver head when you want to clean it, and what you just need to do is to turn on shaver then rinse under the tap.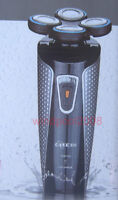 4. RSCX-5085
The 5085 shaver is a cheap razor, but also very practical. If your board is not hard and dense, the 5085 shaver will be a very economical choice. However, on the contrast if your board is hard and dense, we recommend that you should buy the 5182 shaver or 6008 shaver or 5018 shaver.