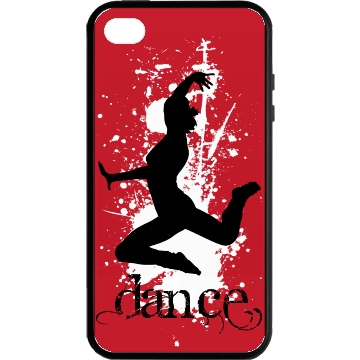 The following guide will review the different types of cases available for owners of the iPhone 4S. As millions of people now own an iPhone, countless styles of cases have been developed for the current market.
Because of the extensive selection, shopping online provides the best way to review various models side by side. eBay is one of these sites and also offers the chance to uncover some great deals.
Why Purchase an iPhone Case?
The main buying consideration for acquiring an iPhone case is protection. Without one, the device becomes susceptible to smudges and scratches. In more severe circumstances, a shattered screen or broken phone can be the result of a lack of outer casing.
In addition, due to their various designs, a case will also provide a sense of individuality and personalisation to a product which many people now own.
Main Types of iPhone Case
There are numerous cases designed specifically for the iPhone 4S; this section will look at the main types on the market for consumers to consider buying.
Pouches – A conception similar to a camera case, a pouch provides full encasement when placed inside. They are usually leather versions, which provide extra padding if accidently dropped.
Holsters – As a helpful way to carry the iPhone around, holsters can attach the device to a belt or bag strap. Usually manufactured from hard plastics, metals, or leather, an iPhone holster case provides sturdy protection whilst in transit.
Back Shells – There are a vast range of back shells compatible with the iPhone 4S. They are usually a thin, plastic design that attaches to the back end of the device. They provide security as well as access to all the phone's features.
Snap-on – Snap-on cases are a form of back shells that wrap around the iPhone perfectly. They will have precise measurements for the 4S model which again provides easy access. Their materials are commonly plastic, rubber, and metal.
Bumpers – Bumpers do not cover the iPhone in its entirety but wrap around the edges. The advantage of these cases is that they protect the sides of the device if dropped but do not blemish the original design too much.
Flip – A way to shield the whole iPhone when not in use, a flip case will offer complete protection when folded over. Some of them include additional pockets inside where cards or cash can be stored. They are predominantly made from leather.
Otterbox – One of the best iPhone cases are the Otterbox defenders range. They are a bulky and sturdy design that wrap around the whole phone and have a built-in screen protector. They are made from a polycarbonate inner shell and an outer silicone layer which is suitable for demanding conditions and heavy use.
Buying Considerations for an iPhone Case
Now that the main types of case have been looked at, consumers should also think about the following points which can make the difference between a successful and an inadequate purchase.
- Viewing the possible cases on a site like eBay will present thousands of possible styles. Think of any personal interests or hobbies, a favourite AFL team or pop star for example, and check if any relevant cases are presented.
- Ensuring the case is practical is also crucial in terms of actually using the iPhone itself. For example, some cases shouldn't block the speakers, microphone, dock-connector port, and camera lenses. Others will be designed differently however, and will need to be removed before use.
- Also ensure that any case being considered will fit around the iPhone 4S specifically. As different iPhones are on the market, some cases will only fit certain devices. When buying online, make sure to be 100% certain the correctly-sized case is being purchased.
iPhone 4S Case – Buying on eBay
Buying on eBay is quick and easy. Navigating through the site is relatively simple and desired products can be searched out and then narrowed down in line with personal preferences.
· From the eBay home page, type in a general term such as simply 'iPhone 4S case' or a more specific one like ' iPhone 4S snap-on case' to bring up a selection of results. Select the Mobile Accessories category from the refinements menu and then enter the Cases, Covers, Skins section.
· The menu of the left-hand side on the page presents further search options. These include a colour option which can quickly eliminate unwanted shades from the results. The buying format, condition, and desired price range are all further refinements to consider.
· As noted above, ensuring the case will fit the iPhone 4S and also not obstruct important features is imperative. Read the description left by the seller, also taking into consideration the payments and postage details. Sellers with a high feedback rating and who accept PayPal are favourable to buy from.
· iPhone cases are generally inexpensive items with some people choosing to purchase numerous cases at a time for added variety. If shopping for any potential offers however, look into eBay Deals and the Mobile Phone Accessories section to find any cases compatible with the iPhone 4S.
Conclusion
There is a potentially limitless amount of iPhone cases to explore in terms of their colour, design, and theme. When buying online from a site such as eBay ensure the case is fitting for the iPhone 4S model, and will also provide access to the important buttons and not ruffle the speakers.