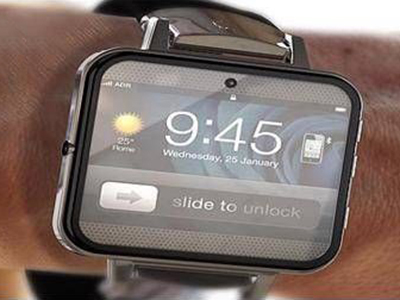 We've been hearing rumours that Apple has been making a watch for years. When Apple finally revealed its watch to the world, several of those rumours were disproved, but just as many came true. The following guide provides a look at what the rumour mill did get right about the Apple iWatch.
It Works with the iPhone
Rumours pointed to the watch working as an accessory to the iPhone, and that it does. In order to use the Apple iWatch, you'll need to have an iPhone as well. This means that the iWatch is not quite a phone replacement, but instead an accessory that can be used as a hands-free device alongside your smartphone.
The drawback is that it will only work with iPhones, so Android users will have to make the switch or pick up an Android Wear device instead.
It's a Health Device
We all guessed that the Apple iWatch would work as a health device, and that proved to be correct. As well as being able to do things like track your steps throughout the day, the Apple Watch has a fitness app to track individual workouts and help you train for sports like running. While the rumour mill thought the Apple iWatch would have a heart rate monitor, no one guessed that you'd be able to send your heart beat to another person's watch, a feature shown off by Apple at the announcement of their new gadget.
You Can Buy Things with it
Apple's iWatch is going to work alongside its new payment service, Apple Pay. Long rumoured to come with NFC (near field communication) built in, the iWatch is going to be able to work with Apple Pay, and more importantly, any NFC register. So you can tap on it to make purchases in stores. That means you won't have to carry your credit card with you on a quick coffee break, or dig around in your purse for your card to buy groceries.
What we didn't know is that Apple is working with card issuers to create unique numbers for your credit card specific to the device. Once you use a number once, it's replaced with a new one. That means if your watch (or phone) are stolen, you can just turn off Apple Pay and prevent thieves from using your account, without the need to cancel your plastic cards.
There's More than One Model
Shortly before the Apple Watch announcement, rumours started to point to Apple releasing the watch in two different sizes, and indeed they did. There is a standard version of the watch, as well as a smaller version for ladies and those with smaller wrists.
What no one guessed about the Apple iWatch was that the company would announce three different versions of the watch. In addition to the standard version, Apple is releasing a Sport and Editions version of the Apple Watch. The Sport version has a silicone wristband and is made of more sports-friendly materials, while the Editions version is on the higher end of things and is designed for those looking for a fancier look from their iWatch.