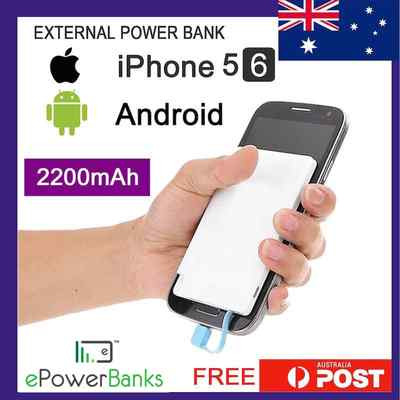 The importance of having a fully charged mobile phone, cannot be understated !
Have you ever been stranded with a flat
iPhone
?
Been out shopping, or stuck with a broken down vehicle, and you can't call for help, as your mobile phone is flat ?
Or has a loved one, or your child been out at night and you haven't heard from them, could their mobile phone battery be flat ?
Well that is why it is essential to have a spare iPhone or Android backup
Power Bank
.
When you drive a vehicle, you carry a spare tyre ?
When you're sailing ,you carry a spare raft ?
At home you generally hide a spare key. ?
Buy one now at eBay at the
powerbank_store
.
So why wouldn't you carry a spare mobile phone battery
powerbank
charger.
Since selling the PowerBanks on eBay I have received quite a lot of positive feedback from customers who have been helped in precarious situations, by the use of a spare PowerBank. And the compact nature of the PowerBank, makes it light, portable and convenient. I know that if I ever break down in a dark shady dangerous neighbourhood, and my car battery is flat, I will always have a 100% Android or iPhone backup battery
powerbank
available.
Buy one now at eBay at the
powerbank_store
.