How To Master
The Fine Art of Machine Quilting....
And
Reduce
Your carbon footprint

in one simple step....
So you can Enjoy your hobby
Stress-Free
&
Guilt-Free!
Note: Teddy Bear is NOT included. We sell batting only.
"My son suffers from many allergies and I looked everywhere for a suitable batting so that I can finally make him a quilt.

The Sew Easy 100% Bamboo Batting is the answer for us.... being hyper-allergenic, it also has natural anti-bacterial properties so now I know that my son is sleeping soundly under the quilt I made.

Now I am putting bamboo batting in ALL of my quilts because it's so soft and easy to work with too!"

- Mel, a Happy Mum
Imagine if you made

the softest quilt for your loved one

from scratch....

Knowing that everything that goes into your quilt is
safe for your family
AND
won't cost the earth
(literally & figuratively)!
Note: Teddy Bear and Quilt are NOT included. We sell batting only.
What would it be like to
NEVER have to pay someone big bucks for machine quilting
- and NO more UFOs (Un-Finished Objects) piling up in your sewing room, Ever Again?
What if

machine quilting was

easier

than you think....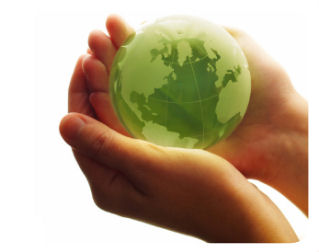 And you can

contribute

to a more sustainable future for your family as well?
I know that you're a savvy

quilter who cares

about more than just sewing.......
Often the hard part is to come up with exactly the right material, for the right job, at the right price.
As a formally trained Fashion & Textile Designer, and now a Quilter and Patchwork Teacher I have spent 10 years sharing the joy of Patchwork and teaching others.
So I know that
how much easier
it will be for you to
create
beautiful results with less frustration
simply by having the right material for the job. After all...
we all want to have fun enjoying our hobby
and rather than doing it the hard way... right?
Note: Teddy Bear and Doll are NOT included. We sell batting only.
There is no doubt that in order to create beautiful machine quilting stitches, you need to practice.....
But the

first step

in becoming an accomplished machine quilter is

choosing the right material.
The Secret Weapon
of successful Machine Quilting is to have
the right batting
-
And
that's easily done with

100% Bamboo Batting
(140 gsm) by Sew Easy.
You are looking at a
Cot / Lap

Size Batting.
Approximate Measurement:
127cm x 127cm or 50" x 50" inches
Batting sizes
are generous compared to mattress or bed size, because people often want some over-hang, and you always need to allow some excess for trimming after quilting.
Having said that, they are NOT the same measurements as your online store-bought doona / duvet covers.
There are
no standard quilt batting sizes
, so please
double check the measurement
to ensure that it suits YOUR project.
How thick is this bamboo batting?
Is it warm?
Roughly 2-3 mm... by my ruler :-)
The thickness of the bamboo batting is comparable to the pure cotton batting (have a look at the close-up photo below) - it is NOT as thick and fluffy as the artificial polyester batting - that means
it is easier to quilt!
As far as warmth go,
bamboo is known as a "cool" fibre
, more comparable to 100% cotton in usage, and provides a cool hand-feel.
So it is really the opposite to wool - more suited to summer or transeasonal usage, and ideal for layering or people suffering from heat sensitivity.
Does bamboo batting shrink?
When it comes to shrinkage, ALL needle-punched waddings / battings (which covers just about every brand you can buy) have it, no matter what type of natural fibre (i.e. cotton, bamboo, wool, or any mixture from these).
How come my bamboo sheeting don't shrink then?
The reason why bamboo sheets do not shrink is (1) it is a woven product, so the fibres are "fixed" into the structure of the weave (2) most sheeting fabrics have been pre-shrunk in factory before they were made into sheets.
Waddings / battings are made differently. See below.
How is this bamboo batting made?
The proper term is "needle-punched".
It means loose bamboo fibres have been put through a machine that has millions of needles (but no thread), and the loose fibres are being "punched" into whole pieces before being rolled into huge rolls.
Think of it like how they make felt - there is no weaving involved and that's why the fibres can still move (and go to pieces in the wash).....
This movement is what causes the shrinkage.... and just like pure cotton battings, most quilters are very happy with the effect this shrinkage produces - not only does it softens the quilts, but it "ages" the quilt instantly and gives them that beautiful vintage look and feel that says "I'm well-loved".
Can I pre-wash the bamboo batting?
No. Only wash your quilt when it is ALL finished, so the fibres in the batting are encased inside your fabric and not exposed - this way you won't end up with fluffy pieces everywhere!

"I am definitely going to start using this batting for all my craft and quilting needs..!

I tried Sew Easy Bamboo Batting and I have to say it is the strongest and softest batting I have ever felt.... It does not pull apart like some other battings and you can stitch up to 8" or 20cm apart.

Because it is made of a Bamboo fibre, it is naturally anti-bacterial, biodegradable and hypo-allergenic which makes this an eco-friendly material.

I've just made a new quilt out of this batting and absolutely love it....!"

- Monica, a Happy Customer

I know that you're a savvy quilter
who cares about more than just sewing.
Sew Easy 100% bamboo batting satisfies both of what you have in mind: it is
environmentally friendly
in its production, and it is probably the
softest batting
/ wadding I have ever come across.
It feels so soft and so silky....
without the price tag of silk batting
or even cotton batting!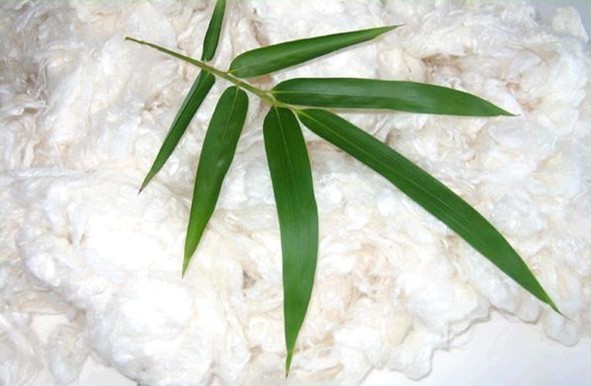 Made from
pure bamboo fibres
(see photo above for what it looks like before being made into batting)...
.... this produces a very soft result and has many
desirable features which we quilters love!
Bamboo is the
most eco-friendly fibre currently available
, as it grows and regrows without the need for irrigation or insecticides.
It also has natural
anti-bacterial
and
anti-fungal
properties and is perhaps the
softest
wadding I have used so far.....

Sew Easy Bamboo batting is your choice because:
It is ever so soft.... make a

super soft

security blanket for your little one this weekend!
Low loft with a beautiful drape like silk, even

a beginner can create a masterpiece easily

.
Luxurious without the price tag -

your saving goes toward more fabric (YAY)!

Needle punched to limit distortion so

your quilt will always hang straight

and drape nicely - like a show piece!
Ideal for machine quilting because it is so soft and light weight -

get your quilt done before you know it...

Non allergenic -

perfect

for those with allergies

and other special needs.
Anti-bacterial & Anti-fugal - so

your quilt stays fresh all the time

even in humid conditions.

Machine Washable

when quilted - caring for your handmade treasure has never been easier!
Fine scrim to lock in fibres and prevent fibre movements - you can concentrate on simply quilting your best!
No bearding or shedding like some other battings - so your quilt stays neat and free from loose fibres.
No resins, spray, glues or bonding - nothing but the pure natural fibre and the fine scrim that binds it.

No chemicals or bleaching

- you wouldn't like your kids to wear these, so why would you want them to sleep under it?
Quilt up to 8" (or 20cm) apart to accommodate even the simplest quilting - you can

get lots of quilts done by Christmas

... surprise your friends and family with stunning AND practical quilts!

Made especially for Quilters

under stringent standards - you know that you're getting the real deal.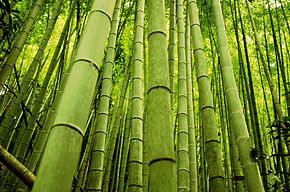 "I am definitely going to start using this batting for all my craft and quilting needs..!

I tried Sew Easy Bamboo Batting and I have to say it is the strongest and softest batting I have ever felt.... It does not pull apart like some other battings and you can stitch up to 8" or 20cm apart.

Because it is made of a Bamboo fibre, it is naturally anti-bacterial, biodegradable and hypo-allergenic which makes this an eco-friendly material.

I've just made a new quilt out of this batting and absolutely love it....!"

- Cath, a Happy Customer


Why buy bamboo?
Because you want to be responsible for the
carbon footprint
of your hobby.
Bamboo is basically a weed - which makes it THE eco-friendly fibre as it grows and re-grows
without the need for supplemental irrigation or insecticides
.
As the fastest growing plant on earth with the
ability to absorb 2/3 more carbon dioxide and release 2/3 more oxygen than any other plant
, bamboo is one of the best plants for positive environmental impact.
The fibre is
100% sustainable and all naturally grown
, bamboo is processed into luxurious fiber using pollution-free methods with little waste. Bamboo also has natural
anti-bacterial
&
anti-fungal
properties, making it ideal bedding for your precious little ones!
Note: Teddy Bear is NOT included. This listing is for ONE batting only.

Did You Know...?
Bamboo batting
holds 3 times more moisture than cotton, dries 3 times faster
and will not allow mould or mildew to grow!!
If you have been looking for a comfortable bedding material for
the elusive good night's sleep
, give this a try and feel
totally refreshed in the morning....

Care Instructions
To ensure your batting lasts as long as your quilt, please take the best of care when washing.
The batting is machine washable. While recommended to wash with a suitable pH-neutral, low phosphate fabric wash, I have found that
wool mix does a pretty good job
, too.

"I'm a beginning quilter and ordered this for a baby quilt I was making for a friend.

I don't have much experience with other batting, but this was easy to work with and the result was a very cozy quilt.

I was very pleased when it actually arrived faster than I expected."

- Debbie, a New Quilter

How do you wash a handmade patchwork quilt, anyway?
In the washing machine, actually!
Front loader is best, because it is a gentler machine. Put your quit inside a doona cover if you want to make sure the stitches don't catch.
Most quilts can be washed in warm settings (like you do for coloured clothes) and they
will generally shrink
marginally to give you that authentic vintage crinkle.
This is the sort of worn-in characters that gives your quilt a cozy, loved look and feel. Enjoy!
When you try to do machine quilting WITHOUT the correct batting, you will find:
Your quilt will shift and bunch up, the batting fibres might move and give you uneven thickness.
You have a hard time with even stitches because the wrong batting makes it hard to control.
Worse of all, it's very likely that you will finish the quilt only to realise months later that it is not comfortable to sleep under or doesn't wash well at all.
Why?


Because NOT all batting are suitable for machine quilting

(that's right. Some types are better suited for hand quilting and vice versa).
An ideal batting for machine quilting.....
..... that features a needle punched fiber blanket
..... with a smooth drape and a thin scrim to prevent stretching and bunching.



Get some

Sew Easy Bamboo Batting and

Experience the Difference

for yourself...!
Try this
luxurious batting and you can.....
..... feel the exceptional
breathability
of your quilt
..... that keeps you
toasty

in colder climates

..... and comfortably
cool

in warm climates.
Note: Photo for illustration purposes only. This listing is for ONE cot size batting. NOT a whole roll


Wanna
Do Even More For Our Environment

and
also

Save Money

at the Same Time??

We know you do.

This is why

we reduce excess packaging

by ordering whole rolls in recycled cardboard boxes instead. See picture above.

You

will receive your 100% Bamboo Batting neatly folded up inside a plain recyclable bag

ready to go. This is how we are also able to

keep our prices low

and pass on the

savings to you

...!!

"I ordered some of this stuff a while ago and have finally found some time to give it a try. I have to say, I really like it.

It's hard to tell this apart from the 100% cotton batting. It looks and feels very similar, just softer and a tiny bit thinner.

Lately I've been using either 100% cotton or a cotton/polyester blend. I like all cotton batting, but this bamboo batting is going to be taking 100% cotton's place at my house.

Bamboo is naturally antibacterial, a plus for many who suffer from allergies of sorts..... I feel better using a renewable resource and it is cheaper than my cotton batting too!

And after washing this new quilt in the machine, I'm super happy with the weight and look. I'm a big fan of those wrinkles you get with washing... instant vintage look!"

- Margaret, a new fan of bamboo batting


Not a quilter?
Try using it in bag and jackets...!!!

The

extra softness and drape will make all the difference.

Do you find your new latex mattress too hot?...

Make a Mattress Protector with Bamboo batting and experience cool nights of great sleep.

It is also an ideal wadding when you sew

soft furnishing

such as cushions and pillows - no more dust mites around the house!

"Sew Easy Bamboo is a great everyday batting for bed quilts or wall quilts (at any size).

It has a nice, soft hand; just a little bit of loft; it breathes well; it wears very evenly without bunching or falling apart; it doesn't beard much at all; and if quilted according to the manufacturer's instructions (at least every 8 inches) it will stand up to machine washing and drying beautifully.

I have used this batting almost exclusively for about a while now and have never had any problem with it.

I've tried other things (polyester, other all-cotton brands, and 50% bamboo/cotton) and I still prefer the Sew Easy Bamboo."

- Kerry, a Happy Customer

I am so sure that you are going to love this Sew Easy Bamboo Batting, that
I am willing to completely guarantee it!
I will tell you more about the guarantee in a moment.
Note: Teddy Bear is NOT included. We sell batting only.
But first, as a special thank you for buying from us....
You will receive the following super bonuses:
Super Bonus Number 1 -
Be Kept in the Loop for any Specials and Limited Offers
From time to time we come across great products and share specials deals exclusively with our valued customers. By purchasing from us you are automatically a valued part of our community. Enjoy!
Super Bonus Number 2 -
Valued at $275, Yours FREE!
5 Personal emails to me (Shelley)
- Gain expert advice from your online fashion design, quilting and sewing craft expert. Ask me your most burning questions for anything to do with how to use your walking foot, sewing, patchwork and colour selection. What better opportunity than being able to
communicate one on one with someone qualified
to give you the right advice?
This alone makes this an outstanding offer unique anywhere!

Grab yours now and you can experience:
Smooth, pucker-free sewing with your walking foot......

Absolutely

Stress-Free

and

Guilt-Free!

Get your quilt

Done On Time

for that special occasion (instead of staying on some machine quilter's waiting list): whether it be a birthday, anniversary, or wedding!
Save bucket loads of Money - so

you can go fabric shopping (YAY)!

A sense of

achievement

, because you've made something from start to finish.
No more piles of unfinished projects - instead, you will

churn out lots of quilts and other goodies

for your family to enjoy this winter!
Professional finish to everything you've made -

your friends will be dying to know your secrets.....
Your No-Nonsense 60 Day
100% Money Back Guarantee...
This item comes with our No-Nonsense, 60-Day 100% Money Back Guarantee!
In the unlikely event when the item doesn't meet your expectation, be sure to contact us within sixty (60) days.
We want you to have plenty of time to feel absolutely certain that you have what you've paid for!
If you're not 100% happy simply let us know and return the item in
original condition and packaging.
We will send you a full refund (excluding postage) promptly and courteously - No Questions Asked.
That means No Risk to You whatsoever!
Simply
Scroll Up
And
Click
The Button To Get Yours Now!

This Bamboo Batting is NOT for you if:
You prefer to hand-quilt. Being a needle-punched product (similar to felting) with a scrim, its density makes hand quilting challenging. It CAN be done... just more tiring.

You prefer to stick with wool or cotton batting because that's what you have always used... and you don't see the need to try something new.
This Bamboo Batting is ideal for:
Beginners who want to learn how to machine quilt,
Caring individuals who want to minimise their carbon footprint
Parents with children who suffer from allergies*
Experienced sewing experts wishing to take their sewing to the next level,
Teaching facilities,
Lovers of handmade bags and soft furnishings
Patchwork / quilters,
Textiles artists,
and other creative individuals.....
*Always seek medical advise prior to using if your child has severe allergy.
If any of these sounds like you

we're ready to get your Sew Easy Bamboo Batting on its way to you,

delivered anywhere in Australia!
And what's more.... the money you invest in this amazing and essential tool is nothing to what you could receive back...
This is a
fantastic
opportunity to get your unfinished projects completed
and turn them into
family heirlooms to be loved and admired by all!
BUT....
Make Sure You Act Quickly.

We Have Only A Few In Stock.


Be Sure Get Yours Now While Stocks Last!

P.S.

Remember when you shop with us, all your purchases come with our

60 Day No Nonsense Money Back Guarantee

... No Questions Asked! Not 7 days, not 14 days, or even 30 days... You have TWO WHOLE MONTHS to be 100% sure you are happy with your purchase!

So you've got nothing to lose from buying right away.

P.P.S.

Act now to take advantage of our

FREE BONUS

of five personal emails to me (Shelley) for technical advice or anything sewing related. Hurry! Don't miss out...

Note: Photo for illustration purposes only. This listing is for ONE cot size batting. NOT a whole roll

Now, Let's Get Your Order On Its Way To You!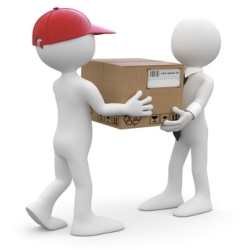 How will my order be sent?
We use a dispatch system that works out the most efficient way to send your order... this way the postage works out fair and reasonable, and your parcel reaches you quickly as well -
because we know you can't wait!
That means your parcel
may reach you by either

Courier

or

Aust Post.
In general, larger items tend to be delivered by couriers, while small items tend to go by Aust Post.
How is my postage calculated?
Great question.
Depending on
weight
and
dimension
, some times we are able to do Flat Rate across Australia, so the postage is the same no matter where you are.
Other times we use the Built-in Calculated system provided by eBay, and your postage is displayed on your screen
based on your location.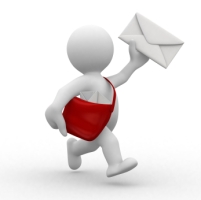 Can I get it delivered to my P.O. Box?
Depends on the item (and its dimensions), because
Aust Post have size restrictions
and couriers are NOT allowed to deliver to a P.O. Box.


Please check with us when in doubt.
If you have nominated a P.O. box, and the item is within Aust Post size, then it will go by Aust Post.
When your item is too big, then we need you to provide a physical address so we can send a courier.
Can I get my order sent to a different delivery address?
Yes! But please make sure you
send us a separate message
to let us know.
This is because eBay only provides us with the address that you have nominated on your profile, and your order will
automatically go to the address on your profile unless we manually change it.
So Please Remember to change your address in your profile if you....
have moved or change address

would like your order to go to your work place

sending a gift to someone.
We
Need Your

Correct Address
so your order can find its way to you!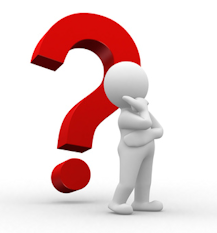 What if courier services are not available in my area?
Some locations are outside of courier services....
In these cases we CAN arrange for your order to be deliverd to your local post office.
But please
provide us with a street address
(street number & name) - even if it is the only Post Office in town - as if it is an office address.
A phone number would help too - this will avoid delays.
What if I need my order urgently?
No worries, we will do our best... but please give us as much notice as possible.
In most cases, we CAN
arrange an upgrade
from Regular Post to Express Post for a little extra.
Please contact us first so we can update your invoice to show the correct amount.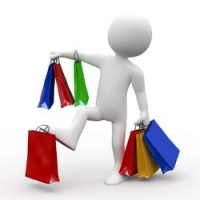 Do you offer combine shipping?
I want to order more than one item...
Sure! Please
click "Buy It Now"
for al the items you want and let us know when you're done.
A quick message is all we need.
This way we can combine the postage and work out the best deal for you. Simple!
It generally works out cheaper this way - so please wait for us to update your invoice before paying.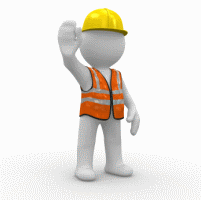 Can I pick up my order and pay cash?
No. Sorrry.
Some useful things you might want to know:


Combined Shipping

- We are happy to combine shipping for multiple purchases based on the combined weight and dimensions of your items, so after you've put an offer, why not go ahead and browse around our other listings to see what else you like... you never know what you might find!


All items we sell are

Stored in a Clean, Smoke Free and Pet Free Environment

so You can Rest Asured they will be In Top Condition when they arrive at your place.



Packaging & Sending

- All your items will be packed well and we do everything we can to make sure you package arrives safely. In the unlikely event something does go wrong with your package, please contact us via email. We do our best to resolve any concerns.



Prompt Shipping

- Your package will be sent to you promptly once payment is cleared. In most cases it will be dispatched the next business day.



Packaging Materials

- We endeavour to support "green policies" and recycle

clean

packaging materials whenever possible. Brand names on packaging material may not necessarily match the content.
!!! IMPORTANT !!!
The Courier Needs Your Phone Number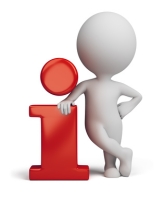 When you're completing check-out please
make sure your

best day time phone number

is included in your eBay profile because the courier requires a phone number.
Generally they may never ring you - and they tend to just turn up anyway. But their office needs to have your phone number on file for "just-in-case".
If you have any special delivery instructions, please also let us know.
It is
best to providing these details by

sending us a quick message
- this means your parcel will be dispatched to you faster.
Act Now and We'll Get It To You ASAP!
So we can get your item to you ASAP, we ask that you
complete payment within 5 working days
from committing to buy.
Please
let us know by email
if you would like to make other arrangements, such as waiting to purchasing multiple items for combined shipment / postage or waiting for pay day.
PayPal
- We recommend payment via PayPal because this allows us to process your order quickly and PayPal also Provides You with a High Level of Security.
Credit Cards
- Visa, Master Card, American Express, Discover are available via
PayPal
payment method.
Bank Transfer Or Deposit
- details will be made available to you on checkout.
NOTE:
Please use your eBay user name or last name and post code as bank Reference when making payment. DO NOT use Item number as reference. We sell multiple items using same item number so identifying you payment from item number alone may be difficult.
IMPORTANT:
Because we aim to send your package promptly once funds are cleared there won'€™t be time to make changes to shipping details, SO when You Complete Checkout please help us by double checking we have your
Correct Address
and
Phone Number
for delivery and provide any
Special Delivery Instructions.
Order Now Before You Miss Out!
Your Satisfaction Is Essential To Us
We are committed to your satisfaction and strive to provide the highest level of customer service.
Five-Star Service Is Our Goal!
We strive to earn
Positive feedback with 100% perfect "FIVE-STAR" score from you.
Your feedback and star scores are very important because it will help us to better refine our products and services to meet your needs.
Every Step of the way through Your Purchase,
You Will Be Kept Informed
with via email communication from us to let you know what to expect next from payment through to dispatching your package and follow up service.
So before posting permanent feedback, if there is anything about this transaction that did not meet your expectations,
please let us know and give us the chance to make things RIGHT for you.
At any stage if you have a question or in the unlikely event something does go wrong, all you need to do is contact us and we will respond to you promptly and courteously. We am very friendly and approachable and always do our best to resolve your concerns with a positive outcome.
Don't just take our word for it -
Here is what some of Our Happy Customers have said...
| | Feedback / Item | From |
| --- | --- | --- |
| | WONDERFUL SELLER BUY WITH 100% CONFIDENCE GREAT PRODUCT AND SERVICE AAA+++ | burgess7110 ( 1907 ) |
| | NEW Janome Sewing Machine + Quilting Patchwork Feet Kit | |
| | seller is a ray of sunshine for customers, wonderful service....10 stars | debra6494 ( 195 ) |
| | Body Tape x2 Rolls Adhesive 10mt for Hollywood Fashion | |
| | extremely fast transaction... best ebayer I have ever dealt with, thank you | chikanga1 ( 74) |
| | 50 Empty Plasic Bobbins for Janome Sewing Machine NEW | |
| | The most professional seller to date. Thank you so much, can't wait to try it!!! | sarahet333 ( 33 ) |
| | Darning Foot Free-Motion Quilting Embroidery for Janome | |
| | good seller. the foot is fantastic! makes my project looks like professional. | whale2_2 ( 1 ) |
| | Adjustable Bias Binding Foot for Janome Sewing Machine | |
| | I love it, haven't stopped sewing since it arrived. Thankyou | ruby555cat ( 164 ) |
| | NEW Janome Sewing Machine + Quilting Extension Table | |
| | Awesome machine! Would definitely buy again, super fast shipping A++++++++++++++ | marklx355 ( 86 ) |
| | NEW Janome 19110 Sewing Machine Quilting Patchwork BNIB | |
| | absolutely the very best definitely sure use this trader again prompt accurate | thomascatosaurus ( 12 ) |
| | Walking Foot Even Feed for Janome Sewing Machine NEW | |
| | A ten star performer. Honest reliable helpful expedient dispatcher follow up | thomascatosaurus ( 12 ) |
| | NEW Janome 19110 Sewing Machine Quilting Patchwork BNIB | |
| | Wonderful seller! 5 stars for great service! Well done...recommend this seller! | havenfarm2008 ( 191 ) |
| | Darning Foot Free-Motion Quilting Embroidery for Janome | |
| | best zipper foot I've had in 60 yrs of sewing many thanks | coldtinny ( 428 ) |
| | Adjustable Zipper Piping Foot for Janome Sewing Machine | |
Why Wait...?
Scroll Up And Put Your Offer In Now,
You Know You Deserve It!
Got A Question?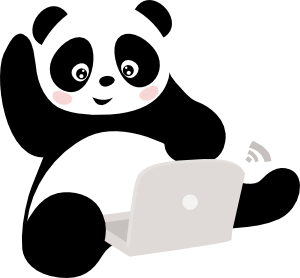 Would you like more information on the item?
Can we clarify anything else for you at all?
Please
feel free to email us through eBay
.
Your emails will be responded to ASAP, usually within 24 hours during business hours, Monday to Friday 9am to 5pm VIC time.
P.S.
Don't miss out on this hot item, if you want to grab a bargain and enjoy great service, what are you waiting for?
Buy Now With Confidence!
P.P.S.
We
guarantee you'll love your purchase
and can't wait to get it on its way to you!
Thank You So Much for Dropping By,
Have Fun Shopping and Happy eBaying!