The Truth About Wedding Days Is that
It can be

Stressful

.....
How Would You like To have ONE More Thing
Taken Off your mind on that day?
Read On To Find Out More.....

Approximate Dimensions:
178 cm

(Length) x

70 cm

(Wide) x

12 cm

(Depth / Gusset)
*Hanger, Dress & Mannequin are NOT included*

" I'm so glad Mum ordered a few of these bags for me and my bridesmaids.

Our wedding was all the way in the Whitsundays, so it was a real life saver to be able to organise all of our dresses into individual bags (with name tags hanging off the hangers), on the plane, off we went!

The dresses got to the other end in perfect conditions (only minial ironing required), and it was just one less thing for me to worry about. Awesome."

- Lauren, a Happy Bride


Ask anybody who has ever been through the planning of a wedding.....
There is

Nothing more stressful

than having to worry about EVERYTHING...... and then find out on the big day that your wedding dress
(yes - THE dress - the one that you've forked out good money for, and took forever to get just right)
is

damaged

or

soiled

from all the running around....!!!!



What would you do.......????



Or, more to the point -

what
could
you have done to prevent this??
Imagine NOT having to worry about the condition of your dress on the day....
Because you KNOW it is being kept
protected and
well away from harm - no matter how much commotion goes around....
This way you can just breathe, relax, and
concentrate on looking gorgeous
.... let others fuss around YOU while you sip bubbly....
Hey, you might as well

enjoy

your special day, now that the hard work is all finished!
As a formally trained
Fashion Designer, I have spent time as a Wedding & Event Planner
and I have seen it all behind the scenes....
Let me be straight to the point with you.
Whether you're
getting married, becoming a debutante, or simply attending a school formal
... when it comes to looking AND feeling your best,
some people ALWAYS seem to be more confident and carefree
- as though they have it ALL under control.
What sets them apart? I mean, they've got the same amount of time and budget as you, and from the same area..... so
what makes them so different?
The secret is simple:
they have come PREPARED.....
Having The Dress safely stored and protected

.....

Knowing their outfit

will NOT let them down

when it comes time to shine.
Here, this Bridal Dress Cover Bag will take care of it.....
Front View Back View
What if.....

Having Peace of Mind

on that hectic day
Is Easier Than You Think?
Imagine striding into the room, knowing that you've got
every eye on you and your fabulous outfit....

And you KNOW that your dress will
be
flawless

...


Because you have
taken every precaution to make sure it stayed out of harms way
- until you're ready to wear it....
Instead of this.... Yours will be......
*Hanger, Dress & Mannequin are NOT included*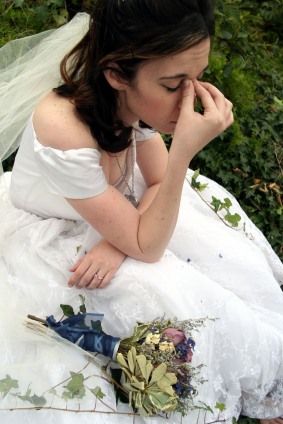 And.... if you happen to be THE BRIDE (or the debutante), you want to

make 200% sure that your dress WILL be prestine

on the big day...!!!
Are you willing to take the risk of mishaps and accidents to the dresses for yourself or your bridesmaids on THE day, because you've simply been too busy organising everything else...??
While other brides may be scrambling to save their (or their bridesmaid's) outfit - AND grasping on the edge of their sanity,
you can prance down the aisle in style -

looking absolutely radiant

, feeling completely in love, enjoying the blessing from all
and really relax and
enjoy YOUR big day!
Check Out what we've got here:
*Hanger and Dress are NOT included*

Your Luxurious Wedding Dress Cover Bag
Approximate Dimensions:
178 cm

(Length) x

70 cm

(Wide) x

12 cm

(Depth / Gusset*)
*What is a gusset?
A gusset is a rectangular fabric insert at the sides and base of the bag. It goes along the two side seams of the bag and gives depth to the bag for extra holding space.
*Hanger NOT included*
No matter how delicate or precious your bridal gown -
- this garment bag will protect it.
And they are great for other garments too.....
Designer Outfits (by famous labels or your own creation)
Debutante gown
Bridesmaids Dresses
Evening / Formal Outfits
Racing Festival Outfits
Theatrical Costumes
Vintage Collectible Gowns
Long Winter Coats
Tuxedos and Suits
Seasonal / Bulky Clothing
*Hangers and Dress are NOT included*
Want To Know More?
A

Generous Size

large enough to fit even the longest Dresses - so

your dream gown will be well taken care of.




Each bag comes

individually wrapped

to keep them in prestine condition.



Quality Zipper

, conveniently located in the middle for getting the dress in and out in a hurry.


Reinforced Opening

for your hanger so your garment stays in shape yet fully protected.



Double Layer Binding

securing all seams - so your most precious gown is out of harm's way!



Convenient Loop

at the bottom end, so that the tail end of the bag can hook back onto the hanger, this way the bottom of your dress (and the bag) is off the ground - great for being on the run!



Breathable

so that your garment stays fresh - and you can use the bag for long term storage once your dress has been cleaned.



Shower Proof and Water Repellent

- when the weather is not predictable, you can still count on your dress staying clean and dry!



Clever Gusset (12cm in depth)

to provide room to cater for your full dress or long train!


Premium quality, Eco-friendly, non-toxic material used through out -

good for your occasion, gentle on the environmental footprint.





Made of Non-Woven Polypropylene fabric

(not "PEVA") - Read on to find out how why it is the BEST choice for you!

Now - once the wedding is over.....



Your Dress Goes Straight into the bag



..... while you just forget about it,
..... to

go on enjoying

the rest of the evening (and

your honeymoon

)......
* for long term storage, it is highly recommended that you get the gown professionally cleaned before putting it away*

What's the bag made of?
Your bag is made of Non-Woven Polypropylene fabric - also known as NWPP -
- which is the same material your "Green" super market bags are made of - except better quality.
You see, the quality in fabric is classified in a unit called
"grams per square meter" (g/sm) ....
That means the higher the number, the thicker the material, and the higher the quality.

For Example

Our

bridal cover bags are made of 100 g/sm
quality.

Standard supermarket bags from
Safeway / Woolworth are only 80 g/sm.
And, we KNOW those super market bags are
incredibly strong
-
- How much grocery did you manage to fit into yours?
So, imagine how strong your wedding Dress Bag is -
- and how much it can carry and protect....!!
*Hanger, Mannequin and Dress are NOT included*
What is Non-Woven Polypropylene?
Non-woven polypropylene is the new miracle fabric.
It is a practical fabric because it is strong and extremely lightweight - being a recyclable plastic fabric, it is the choice of super market bags and also promotional tote bags.
The fabric is also comfortable and soft, as well as non-toxic - so it is commonly used to make surgical masks and gowns for hospitals and medical facilities.
*Hanger NOT included. This listing is for ONE bag.*
How Do I Care for My Garment Bags?

Your wedding dress bags can be quickly
wiped clean
, and also
machine washable in gentle
cycle and cold water. Once they come out of the machine, hang them out to dry.

Please Note:
Do Not Iron

(not even in cool setting)


Do Not Wring

(because you can't iron it)

Do Not Tumble Dry


This material is NOT heat proof because it IS a plastic product.
*Hanger NOT included*

What's so good about this fabric, anyway?
Made of premium quality, eco-friendly Non-Woven Polypropylene (NWPP) - your bridal cover bag is also
non-toxic
and
breathable.
Your Non-Woven polypropylene bags are generally known to be an environmentally friendly choice - compared to single-use, throw-away plastic bags - because they are:
reusable,
easy to clean,
recyclable,
sometimes made with recycled products,
it uses less energy to create nonwoven polypropylene bags than it does to create cotton bags.

The advantages of using Non Woven Polypropylene bags are:
Good permeability to air - that means the

content in the bag can breathe



Repellence of water - to ensure

your garments stay dry




Fade Resistant

so your garments can be protected against harmful UV


Washable and Reuseable

to take care of all your delicate garments!

Made to Last - the fabric is

tough, strong & robust

for best protection

Reusable many times over to

minimise waste going to landfill




100% Recyclable

so that they can be turned into more bags down the track!

Did you know?
Tupperware is also made of Non-Woven Polypropylene
- except in plastic form, as opposed to being a fabric.
So if it is good enough for Tupperware for keeping food in top condition,
doesn't your gorgeous gown deserve the same priviledge too?
*Hangers and Dress are NOT included*
But, Be Very Aware.....
Not All Garment Bags are Equal.
Some garment bags are made of PEVA, which is just a plastic sheet, and Do Not breathe....
Quality of bags made of Non-Woven Polypropylene can also vary greatly
- you may find lower prices, however you may not get a guaranteed quality product.... as always,
you DO get what you pay for!
When buying from us, you can enjoy peace of mind
knowing your garments will be protected by the highest quality bags, made by reputable packaging specialists.
In fact, our bags are made of the
same quality material as used by all the well-known designer houses and bridal salons around the world....
First class quality has never been so affordable!
*Hanger are NOT included*

" I am really happy with this wedding dress bag!

It fits my wedding dress in nicely and the long train as well.

We were running around taking photos on my wedding day, and I kept my veil and train in it so it didn't get dirty or wrecked :-)

We went on my honeymoon straight after the reception, and I simply zipped the dress into the bag and gave it Mum so she can get it to the cleaners while we went away.

Now that I'm back - and the dress is clean - it can stay in the bag to be put away.

I can't think of a better storage solution for my dress and all the accessories. Thank you x"

- Katie, a Happy Bride

No Wedding Dress to Put in the Bag?
These garment bags are ideal for:
fashion students (aka Project Runway winner of the future)

dressmaking / tailoring professionals,

threatrical costume makers,

vintage garment collectors

textiles artists and historians

and anyone who wants an organised wardrobe.....








*Photo from The Age, Sep 4th, 2006 by Angela Wylie
If any of these sounds like you....
..... then the team here at Sew Much Easier are ready and waiting to get your Garment Bag on its way to you, delivered anywhere in Australia!
What Else Can You Use The Garment Bags for?
Designer Outfits (by famous labels or your own creation)
Debutante gown
Bridesmaids Dresses
Evening / Formal Outfits
Racing Festival Outfits
Theatrical Costumes
Vintage Collectible Gowns
Long Winter Coats
Tuxedos and Suits
Seasonal / Bulky Clothing Storage


You might still find the dress bag extremely useful in unexpected places....

"I recently bought a few of these bags for my wife as we went on a cruise - we were told to take some formal attire because it was a luxury cruise, and we were visiting many exclusive locations overseas.

The bags certainly made life easy to carry and transport all her dresses, as well as my tux and coat.

We also order extra bags because one for her sisters joined us on the cruise.

Both ladies were delighted with the cruise and how the bags had enough room.

They ended up putting all their extra outfits bought during their many shopping trips along the way... and we brought everything home in prestine condition!"

- David, a Happy Customer

I am so sure that
you are going to love your dress bag
,
that I am willing to
completely guarantee it!
I will tell you more about the guarantee in a moment..
*Hanger NOT included*
But first, as a special thank you for buying from us, you will receive the following super bonuses:
Super Bonus Number 1 -
Be Kept in the Loop for any Specials and Limited Offers
From time to time we come across great products and share specials deals exclusively with our valued customers. By purchasing from us you are automatically a valued part of our community. Enjoy!
Super Bonus Number 2 -
Valued at $275, Yours FREE!
5 Personal emails to me (Shelley)
- Gain expert advice from your online fashion design, quilting and sewing craft expert. Ask me your most burning questions for anything to do with how to use your walking foot, sewing, patchwork and colour selection. What better opportunity than being able to communicate one on one with someone qualified to give you the right advice?
This alone makes this an outstanding offer unique anywhere!
*Hanger, Dress & Mannequin are NOT included*
Your No-Nonsense 60 Day
100% Money Back Guarantee...
This item comes with our No-Nonsense, 60-Day 100% Money Back Guarantee!
In the unlikely event when the item doesn't meet your expectation, be sure to contact us within sixty (60) days.
We want you to have plenty of time to feel absolutely certain that you have what you've paid for!
If you're not 100% happy simply let us know and return the item in
original condition and packaging.
We will send you a full refund (excluding postage) promptly and courteously - No Questions Asked.
That means No Risk to You whatsoever!
So the only question is..... with so many uses,
is ONE bag really going to be enough, or do you need TWO or more for your bridesmaids as well?
All you need to do to make it happen is...
*Hanger & Dress are NOT included*


Simply
Scroll Up
And
Click
The Button To Get Yours Now!

Now, Let's Get Your Order On Its Way To You!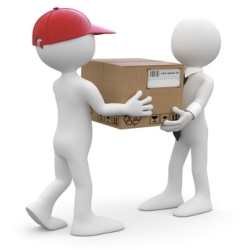 How will my order be sent?
We use a dispatch system that works out the most efficient way to send your order... this way the postage works out fair and reasonable, and your parcel reaches you quickly as well -
because we know you can't wait!
That means your parcel
may reach you by either

Courier

or

Aust Post.
In general, larger items tend to be delivered by couriers, while small items tend to go by Aust Post.
How is my postage calculated?
Great question.
Depending on
weight
and
dimension
, some times we are able to do Flat Rate across Australia, so the postage is the same no matter where you are.
Other times we use the Built-in Calculated system provided by eBay, and your postage is displayed on your screen
based on your location.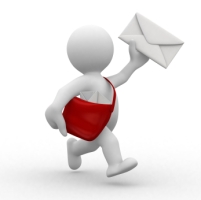 Can I get it delivered to my P.O. Box?
Depends on the item (and its dimensions), because
Aust Post have size restrictions
and couriers are NOT allowed to deliver to a P.O. Box.


Please check with us when in doubt.
If you have nominated a P.O. box, and the item is within Aust Post size, then it will go by Aust Post.
When your item is too big, then we need you to provide a physical address so we can send a courier.
Can I get my order sent to a different delivery address?
Yes! But please make sure you
send us a separate message
to let us know.
This is because eBay only provides us with the address that you have nominated on your profile, and your order will
automatically go to the address on your profile unless we manually change it.
So Please Remember to change your address in your profile if you....
have moved or change address

would like your order to go to your work place

sending a gift to someone.
We
Need Your

Correct Address
so your order can find its way to you!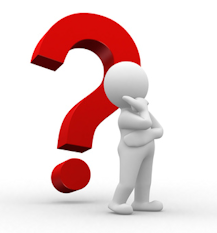 What if courier services are not available in my area?
Some locations are outside of courier services....
In these cases we CAN arrange for your order to be deliverd to your local post office.
But please
provide us with a street address
(street number & name) - even if it is the only Post Office in town - as if it is an office address.
A phone number would help too - this will avoid delays.
What if I need my order urgently?
No worries, we will do our best... but please give us as much notice as possible.
In most cases, we CAN
arrange an upgrade
from Regular Post to Express Post for a little extra.
Please contact us first so we can update your invoice to show the correct amount.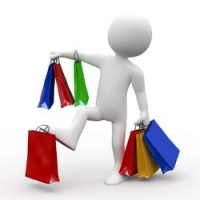 Do you offer combine shipping?
I want to order more than one item...
Sure! Please
click "Buy It Now"
for al the items you want and let us know when you're done.
A quick message is all we need.
This way we can combine the postage and work out the best deal for you. Simple!
It generally works out cheaper this way - so please wait for us to update your invoice before paying.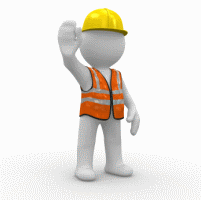 Can I pick up my order and pay cash?
No. Sorrry.
Some useful things you might want to know:


Combined Shipping

- We are happy to combine shipping for multiple purchases based on the combined weight and dimensions of your items, so after you've put an offer, why not go ahead and browse around our other listings to see what else you like... you never know what you might find!


All items we sell are

Stored in a Clean, Smoke Free and Pet Free Environment

so You can Rest Asured they will be In Top Condition when they arrive at your place.



Packaging & Sending

- All your items will be packed well and we do everything we can to make sure you package arrives safely. In the unlikely event something does go wrong with your package, please contact us via email. We do our best to resolve any concerns.



Prompt Shipping

- Your package will be sent to you promptly once payment is cleared. In most cases it will be dispatched the next business day.



Packaging Materials

- We endeavour to support "green policies" and recycle

clean

packaging materials whenever possible. Brand names on packaging material may not necessarily match the content.
!!! IMPORTANT !!!
The Courier Needs Your Phone Number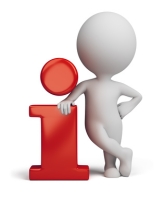 When you're completing check-out please
make sure your

best day time phone number

is included in your eBay profile because the courier requires a phone number.
Generally they may never ring you - and they tend to just turn up anyway. But their office needs to have your phone number on file for "just-in-case".
If you have any special delivery instructions, please also let us know.
It is
best to providing these details by

sending us a quick message
- this means your parcel will be dispatched to you faster.
Act Now and We'll Get It To You ASAP!
So we can get your item to you ASAP, we ask that you
complete payment within 5 working days
from committing to buy.
Please
let us know by email
if you would like to make other arrangements, such as waiting to purchasing multiple items for combined shipment / postage or waiting for pay day.
PayPal
- We recommend payment via PayPal because this allows us to process your order quickly and PayPal also Provides You with a High Level of Security.
Credit Cards
- Visa, Master Card, American Express, Discover are available via
PayPal
payment method.
Bank Transfer Or Deposit
- details will be made available to you on checkout.
NOTE:
Please use your eBay user name or last name and post code as bank Reference when making payment. DO NOT use Item number as reference. We sell multiple items using same item number so identifying you payment from item number alone may be difficult.
IMPORTANT:
Because we aim to send your package promptly once funds are cleared there won'€™t be time to make changes to shipping details, SO when You Complete Checkout please help us by double checking we have your
Correct Address
and
Phone Number
for delivery and provide any
Special Delivery Instructions.
Order Now Before You Miss Out!
Your Satisfaction Is Essential To Us
We are committed to your satisfaction and strive to provide the highest level of customer service.
Five-Star Service Is Our Goal!
We strive to earn
Positive feedback with 100% perfect "FIVE-STAR" score from you.
Your feedback and star scores are very important because it will help us to better refine our products and services to meet your needs.
Every Step of the way through Your Purchase,
You Will Be Kept Informed
with via email communication from us to let you know what to expect next from payment through to dispatching your package and follow up service.
So before posting permanent feedback, if there is anything about this transaction that did not meet your expectations,
please let us know and give us the chance to make things RIGHT for you.
At any stage if you have a question or in the unlikely event something does go wrong, all you need to do is contact us and we will respond to you promptly and courteously. We am very friendly and approachable and always do our best to resolve your concerns with a positive outcome.
Don't just take our word for it -
Here is what some of Our Happy Customers have said...
| | Feedback / Item | From |
| --- | --- | --- |
| | WONDERFUL SELLER BUY WITH 100% CONFIDENCE GREAT PRODUCT AND SERVICE AAA+++ | burgess7110 ( 1907 ) |
| | NEW Janome Sewing Machine + Quilting Patchwork Feet Kit | |
| | seller is a ray of sunshine for customers, wonderful service....10 stars | debra6494 ( 195 ) |
| | Body Tape x2 Rolls Adhesive 10mt for Hollywood Fashion | |
| | extremely fast transaction... best ebayer I have ever dealt with, thank you | chikanga1 ( 74) |
| | 50 Empty Plasic Bobbins for Janome Sewing Machine NEW | |
| | The most professional seller to date. Thank you so much, can't wait to try it!!! | sarahet333 ( 33 ) |
| | Darning Foot Free-Motion Quilting Embroidery for Janome | |
| | good seller. the foot is fantastic! makes my project looks like professional. | whale2_2 ( 1 ) |
| | Adjustable Bias Binding Foot for Janome Sewing Machine | |
| | I love it, haven't stopped sewing since it arrived. Thankyou | ruby555cat ( 164 ) |
| | NEW Janome Sewing Machine + Quilting Extension Table | |
| | Awesome machine! Would definitely buy again, super fast shipping A++++++++++++++ | marklx355 ( 86 ) |
| | NEW Janome 19110 Sewing Machine Quilting Patchwork BNIB | |
| | absolutely the very best definitely sure use this trader again prompt accurate | thomascatosaurus ( 12 ) |
| | Walking Foot Even Feed for Janome Sewing Machine NEW | |
| | A ten star performer. Honest reliable helpful expedient dispatcher follow up | thomascatosaurus ( 12 ) |
| | NEW Janome 19110 Sewing Machine Quilting Patchwork BNIB | |
| | Wonderful seller! 5 stars for great service! Well done...recommend this seller! | havenfarm2008 ( 191 ) |
| | Darning Foot Free-Motion Quilting Embroidery for Janome | |
| | best zipper foot I've had in 60 yrs of sewing many thanks | coldtinny ( 428 ) |
| | Adjustable Zipper Piping Foot for Janome Sewing Machine | |
Why Wait...?
Scroll Up And Put Your Offer In Now,
You Know You Deserve It!
Got A Question?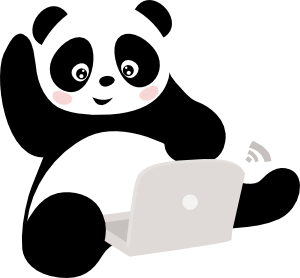 Would you like more information on the item?
Can we clarify anything else for you at all?
Please
feel free to email us through eBay
.
Your emails will be responded to ASAP, usually within 24 hours during business hours, Monday to Friday 9am to 5pm VIC time.
P.S.
Don't miss out on this hot item, if you want to grab a bargain and enjoy great service, what are you waiting for?
Buy Now With Confidence!
P.P.S.
We
guarantee you'll love your purchase
and can't wait to get it on its way to you!
Thank You So Much for Dropping By,
Have Fun Shopping and Happy eBaying!