CLEARANCE SALE! Shimano R241 Carbon Road Bike Pro level Race SPD-SL Shoe
Shimano R241 Road Cycling Shoe
Shimano offers the widest range of quality cycling footwear in the world. There is a shoe and pedal for every riding style, and each rider benefits from Shimano's proven excellence in design, manufacturing and uncompromised quality control. It's a legacy that makes a difference to hundreds of Pro Tour and World Cup racers throughout the world.

The Road Competition series combines the three most important properties of a competitive racing shoe: Stability, Rigidity and Light Weight. With the Custom-Fit option, you can experience the confident feel and serious performance benefits of a perfect anatomical fit. Everyone benefits from a perfect fitting shoe.

High in-step; The curved-anatomical last and Custom-Fit process literally molds to every contour. Narrow heel; Custom-Fit conforms to you, not the other way around. With ergonomically correct thermo-form plastic inserts, anatomical last and vacuum fit process, every foot truly gets custom fit. Optimal precision and power. Pure comfort to go the distance.
Custom Fit, pro level performance road racing shoe: every detail has been considered to extract the maximum from every rider.
Heat mouldable Custom Fit material in the heel can be custom formed to your foot contours for precision fitment.
Heat mouldable Custom Fit insoles using anti-bacterium treatment with raised arches can be custom formed to the foot giving the perfect fit.
Anti-slip heel lining prevents heel lift by using a highly durable fabric knitted with a metal fibre.
Lightweight and rigid hollow carbon fibre composite sole unit transfers pedalling power into speed.
Easy to use, secure fitting micro-adjusting buckle strap is backed up by two cuttable Velcro-style hook-and-loop closure straps strategically positioned to assure snug comfortable fit without causing pressure points on the foot.
Supple synthetic leather upper which is well ventilated, important areas are made of mesh material which provide breathability giving a nice comfortable fit.
Adding to air circulation through the shoe are holes in the carbon sole allowing ventilation round the insole.
Weight 541g for a pair in size 40 (As stated by manufacturer)
Best matched with Dura-Ace PD-9000
Full-Feature Shoe, The Perfect Pro Race Shoe!
Includes Shimano's awesome Dynalast Shoe pedalling platform for the very best of pedalling efficiency and power transfer.
Please Note: Cleats are Not included
Available in:
- Mens Fit
- Shoe Sizes: 39, 40, 41, 42, 43, 44, 45, 46, 47, 48 Euro sizes. Including 'Wide' fit form size 42 onwards.
- Colours: Black / Blue and Black / Silver
- SPD-SL and Look pedal cleat compatible
- Technologies: SPD SL, Dynalast

A review from Road.cc website (03/01/13) said that 'This is as stiff as you like, and getting any flex from it is pretty much impossible so transferring what power (or not) that your legs are generating through to the pedals is an efficient process.... The best cycling shoes are the ones you put on and forget you?re wearing until you take them off. The R241s fall firmly into this category'.
Shimano Technology:

SPD-SL
The ultimate goal of Shimano's SPD-SL pedal technology is to transfer more power from the body directly to the bike. Inspired by a Tour de France legend and realized through the legacy of Shimano Systems Engineering, SPD-SL integrates the shoe and pedal so they perform as a single ultra-efficient component.

The extra-wide low-profile cleat and binding mechanism creates a highly stable interface between the shoe and pedal, in a super lightweight design. No wasted movement. No loss to flex, voids or mismatched shoe/pedal designs. It's why so many Pro Tour and serious riders use SPD-SL.

For those looking for more fun than victory, our road SPD systems offer the efficiency advantage of clipless pedals with shoes that offer walking comfort.
Dynalast
Cycling footwear optimised for ultimate power transfer.

What could be more important than the point where power transfer begins. other cycling shoes are built on the same platform as walking shoes. Dynalast on the other hand is optimised for road cycling and nothing else! By optimising the toe spring angle and securing the foot in an ideal position, Shimano Dynalast reduces unwanted loss of power as the rider pulls up in preparation for the next down stroke.

Testing has proven that lost energy can be reduced by over 5% making the Dynalast footwear design the most efficient shoe on the market. In the real world that can mean a 5 seconds gained every 25Kilometers which could be the difference between finishing on or off the podium.

As tension is reduced in the plantar, calf and hamstring muscles, the benefits of the Dynalast platform move from the foot through the leg and promote a fluid, fuller hip rotation. Less tension in your foot, legs and hip equal more chances the next century will feel like a warm up instead of a suffer fest.

Dynalast hollow channel carbon sole technology increases the overall surface area, adding strength and rigidity while decreasing weight. A new carbon fibre reinforced nylon monocoque heel cup design provides better heel hold, stability and power. And, an extra 11mm of cleat adjustment allows riders to maximise comfort with the ideal shoe to pedal position.

Shimano Dynalast optimises the connection to the total drive train for riders, racers and tri athletes making a more powerful and efficient pedalling motion. Featured throughout the line, now  everyone from weekend warriors to pro tour riders can experience the Dynalast difference.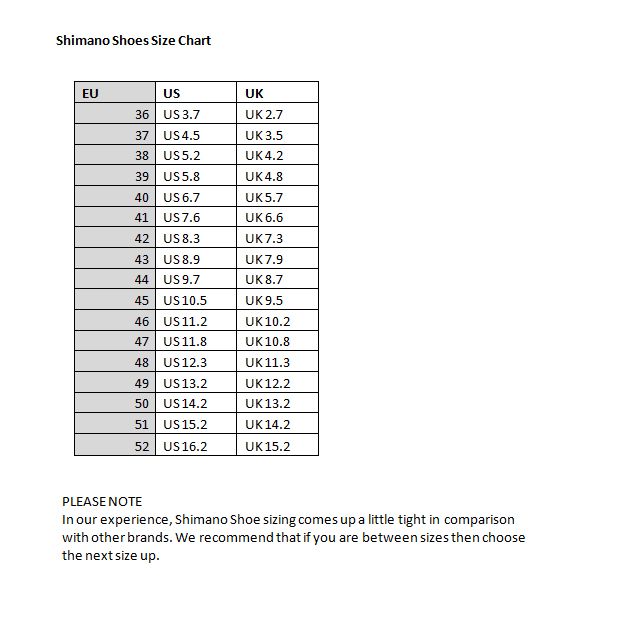 About Us - One_Red_Dot
Delivering Happiness
One Red Dot is the eBay Australia persona of Koo Bikes, based in Plymouth, UK.
We are a diverse group of cycling professionals that understand the unmatchable thrill of hearing new bike bits or clothes arrive at the door. With over 10 years experience on the high street; many of our staff have been with us right since the beginning, and we're loving the opportunity to share our knowledge with the millions of you in the online world. The Koo Bikes staff have a strong team spirit and shared pride in our work which means we always deliver the very best service with the very best products.
Avid riders and lovers of all things in the bike world; we buy only the products that we would use ourselves, working with top suppliers and brands to bring you the highest quality items. Our ethos is to have the best staff, working in the best environment to produce the best standards. Our mission is to redefine what customers should expect from online retailers, to set a new standard and to have fun doing it!
We pride ourselves on happy customers, but we don't want to stop there, we want a Koo Bikes fan club!
Contact Us - One_Red_Dot
Contact Us - Koo Bikes
If there is anything we can do to help with your order, or there's anything you'd like to ask about a product before you buy, then just contact us. Our friendly team will deliver the personal, dedicated customer service you expect, and you can always speak to the same person if you need to chat to us more than once. You can send us a question through eBay. We're not here on weekends or bank holidays, so please be patient and we'll get back to you on the next working day.
Shipping - One_Red_Dot
Once we've picked your product from its home in our warehouse, one of our dedicated pack team will make sure it's safely tucked up in just the right packaging to begin its journey to you. At this moment you will be sent a time-stamped email to let you know exactly when it set off! How long its journey to you will take differs depending on the distance it travels from the U.K, but all items should be delivered within their advertised time scale. (We're not here on weekends or bank holidays, so it might take a bit longer to dispatch your order at these times.) If you can't find the answer to your query here or in the guarantee section, our friendly team are waiting to help, just call or send us a message!
Please remember when leaving feedback that your assessment should be based on our dispatch times, as once the product has left the warehouse we have no control over Royal Mail delivery times.
If you have any queries about shipping times, please don't hesitate to contact us, as they do vary but here's a general guide:
All UK deliveries are shipped via Royal Mail with a typical delivery time after dispatch of 1 - 3 working days unless faster service is selected.
Standard International Flate Rate Postage is standard Royal Mail international airmail (Not tracked). Typical delivery times after dispatch are 5 - 10 working days.
Express International Flate Rate Postage is Royal Mail international signed for airmail. Typical delivery times after dispatch are 4 - 8 working days.
Standard delivery from Outside AU is standard Royal Mail international airmail (Not tracked). Typical delivery times after dispatch are 5 - 10 working days.
Expedited delivery from Outside AU is Royal Mail international signed for airmail. Typical delivery times after dispatch are 4 - 8 working days.

All times given are estimates and all deliveries can be subject to postal delay's which are out of our control. UK postage can take a maximum of 10 working days and international mail can take a maximum of up to 20 working days. If your order has not arrived within these times then please get in contact so we can help you out.
Due to customs laws and eBay policies we cannot amend the customs forms attached to our parcels in any way.

If you require a tracking number please select 'Express Postage' as a shipping option. You will not have a tracking number unless 'Express Postage' is selected.
Please be aware that all items are shipped from the UK, so international customers may have to pay import tax. It is the customer's responsibility to be aware of and pay for this tax.
Your Guarantee - One_Red_Dot
Superfast Dispatch
We promise to get your item packed and on its way to you as soon as we possibly can. As soon as we've packed your product, you'll get an email to let you know exactly when it set off!
365 day Returns
You have a whole year to make sure that you're happy with your item. If not, you can return it in its original packaging for a refund or exchange at any time up to 365 days (yep, a whole year!) after you purchased it.
If your item is damaged/faulty, or isn't what you were expecting, let us know as soon as possible and we can sort it out right away!
International Buyers (Non UK);
If your item is damaged or faulty, we will refund you the cost of shipping the item back to us.
For all other returns the buyer is responsible for return shipping costs.
Please see 'Your Guarantee' for more detailed information.
All unwanted/ not needed product returns must be returned in a new, re-sellable condition along with original packaging and please do not attach anything to the items packaging. If unwanted items are returned used or are damaged then we reserve the right to return the item without discussion.
Troubleshooting
My item is damaged/faulty
We're always sad to hear that items haven't arrived in tip top condition, so if you feel there is a problem with your product please let us know as soon as you possibly can using the details provided under 'Contact Us'. We want you to be really happy with your purchase and we will do everything we can to resolve any problems quickly and without fuss.
I have received an incorrect item in my order
Our system is set up to make this impossible in most instances, but it you think your item might have slipped through our net, please don't hesitate to contact us so we can resolve it as soon as possible.
An item is missing from my order
Sometimes we need to split your order into different packets, which don't always arrive at the same time. Please check your delivery note or dispatch emails to see if any of your items will be arriving separately. If you think there might be a problem, don't hesitate to contact us and we will resolve this quickly for you.
My order hasn't arrived
We're sorry to hear your item didn't get to you as soon as you might have hoped! Remember to check that your order isn't being held at the local sorting office if you know it would be too large to fit through the letter box. UK postage can take a maximum of 10 working days and international mail can take a maximum of up to 20 working days. If your order has not arrived within these times then please get in contact so we can help you out.