Protect your Highly Valuable Home Theatre Equipment with this high quality surge protection Power Board!
This quality Powerboard provides a huge 3,444 Joules surge protection and up to 144,000 Amps spike protection. The Power board has connections for both TV Antenna and PHONE as well as 8 widely spaced power sockets for total protection of your home theatre and PC equipment! It protects: TV's, VCR's, DVD players, HDTV set top boxes, cable modems, Home Theatre Receivers and other audio/video devices.
Modern technology, as found in home theatre, office equipment and personal computers, is highly sensitive to atmospheric disturbances, surges and various other interferences. These environmental hazards can destroy, damage or seriously affect performance of TV's VCR's Computers and other Appliances. Full protection systems, the same used in these power boards, protect everything plugged into them so you can have peace of mind whenever there is a storm about.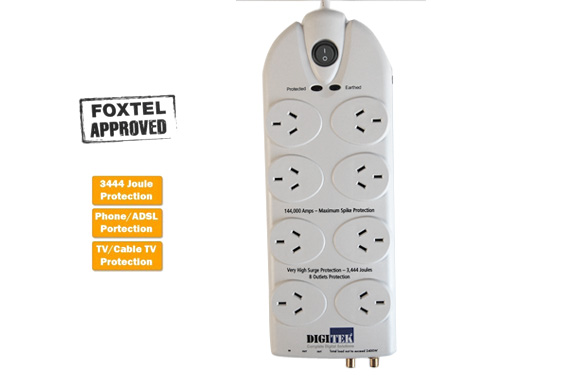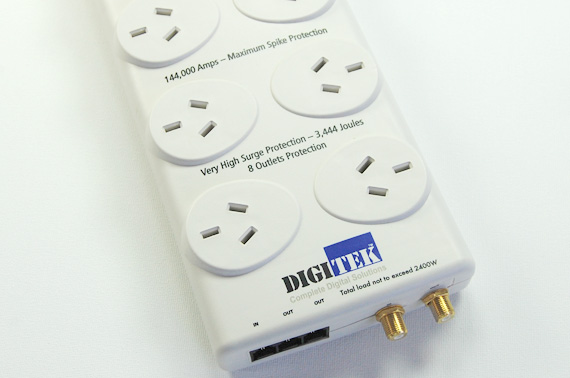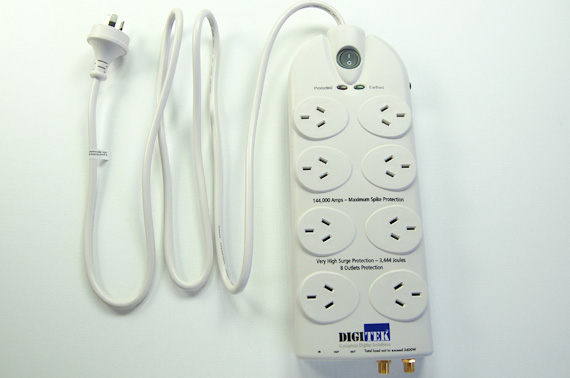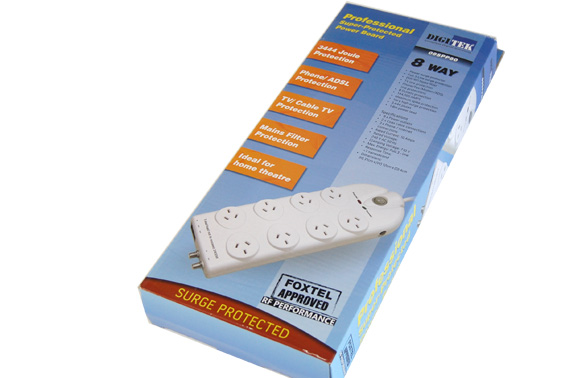 Features:
FOXTEL APPROVED RF TV line protection
With Master Power Switch and Reset Switch
Protects against: Lightning Strikes, Surges, Spikes, EMI, RFI
Full 3 Line surge protection
EMI/RFI Noise filter
Phone / Fax / Moderm / ADSL line protections
8 Outlets protection
144,000 AMPS
Maximum spike protection
Very high surge protection
3,444 joules
1.8m power lead
Specifications
8 x Power outlets
2 x Coax cable connections
3 x Phone / Internet connections
Rated Current: 10 Amps
Rated Voltage: 240v AC 50Hz
Clamping Voltage: 710v
Max. Energy: Full 3-line
Response Time: < 1 nanosecond
Dimensions: (H)31cm x (W)12cm x (D)4cm
Package
1 x DIGITEK 8 Way Professional Surge-Protected Power Board
Black / White (Randomly despatch)
Warranty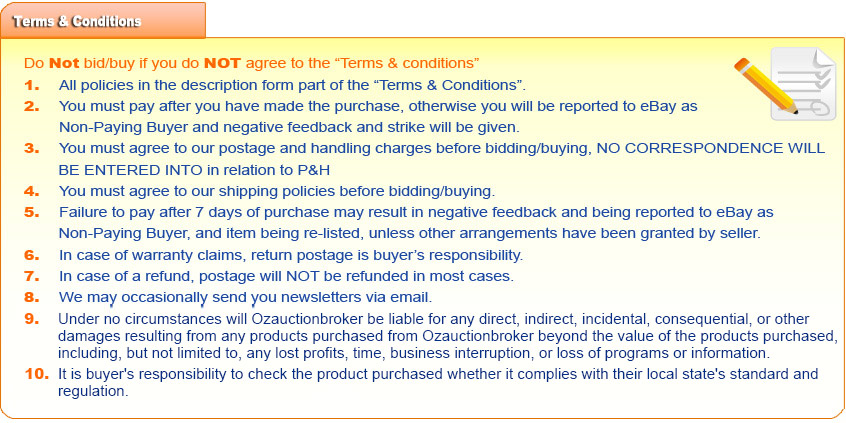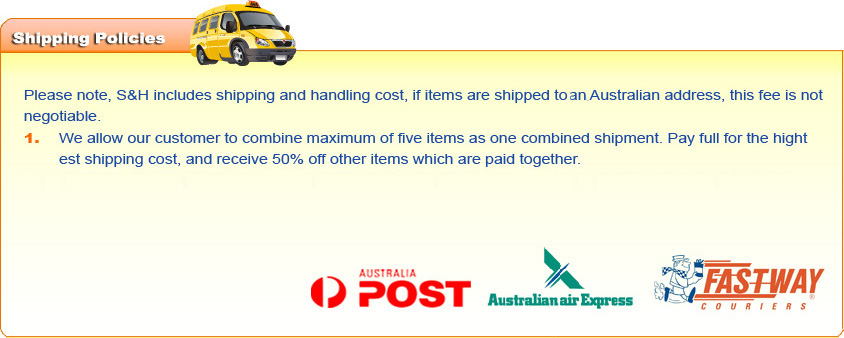 Copyright 2012 OzauctionBroker All Right Reserved