"Damnation" Opeth *LIKE NEW* 2003 CD
Product Description
Jewel Case : EXCELLENT (Light scuffs)
Inserts : NEAR MINT
Discs : NEAR MINT (Like NEW)
Other Comments - 8 Tracks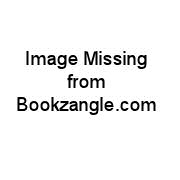 FAST & FREE DELIVERY WITHIN AUSTRALIA !!
$7.95 FLAT RATE INTERNATIONAL POSTAGE
KEY TO CONDITION GRADING
MINT - Brand New & Sealed
NEAR MINT - Disc is flawless or close to flawless with only slight imperfections. Inserts are flawless or close to flawless with slight imperfections. Jewel Case is brand new or like new.
EXCELLENT - Disc will have some light, superficial marks. Inserts will have light wear or minor imperfections. Case will have light scuffs & maybe sticker residue, but will not be damaged.
VERY GOOD - Disc are guaranteed to play but will have numerous marks. Inserts will have some damage like cover clip impressions, wear or light creases. Case are intact but with heavy scuffs, sticker residue.
FAIR - Disc will be scratched. Although tested by uploading the contents onto PC to test readability, these discs can't be guaranteed to work on all equipment and are sold as is. Inserts will have heavy damage. Jewel case will be damaged with cracks, broken tray clips and / or broken hinges.
+ or - Sign, when used, indicates top or lower end of each rating category.
ALL CD'S ARE GUARANTEED TO PLAY, NO COPIES OR FAKES!




'Paige_Turner' presents 'The Thumbed Page' Music Store.
NEW & USED CD's, DVD's,
VINYL RECORDS & BOOKS
Many thousands of fabulous titles to browse and discover.
Specialising in hard to find and out of print CD's
New listings added daily!
Recent feedback comments from happy customers...
Package arrived the next day! Fabulous ebayer highly recommend. Thanks!!

Seriously, the best seller on ebay. Outstanding, thank you

Excellent ebayer,super fast delivery and correspondence highly recommend AAA++++

Everything they promised quick postage

Thank you - quick post, well packaged & great communication!

Item As Described, Fast & Secure Shipping, Recommended Seller.

Very good books & very well packed. Thank you.

***!!!! Superb. Super fast shipping, excellent product. Highly recomended!!!****

Amazing seller. Recommended to everyone. Very happy customer.

Great item, awesome service, five stars all around!!:) AAA++++

Excellent transaction. Very happy with description and service. Thank you AAAA+

SUPER FAST POSTAGE EASY TO DEAL WITH HIGHLY RECOMMENDED THANK YOU AAA+++
WOW! Super quick postage! Great condition. HIGHLY recommended seller!!!
This is a seller who is an absolute delight to deal with. Shall add to my favs.
Absolutely one of the best sellers on Ebay. You will not be disappointed
Great book - better than described.
Book in better condition then described.Great coms,fast postage. A++++ seller
BRILLIANT! Condition better than expected. Lightning delivery, careful packing.
AAAA+++ gr8 eBayer, Pleasant,Honest,Communicative,Speedy Del. Would use again!!!
Some people go the extra distance to offer great service, this seller is one.