RDA GP MAX Disc Brake Pads offer a highly sought after combination of value for money
and excellent operating performance.

Ideal for city, suburban and country commuting.

Light to moderate and frequent braking style.

Good pedal feel and stopping power.

Works from cold to 400 degrees celsuis.

Engineered for optimal performance.

Shimmed, chamfered and centre gooved to reduce brake vibration.

Recommended for general purpose everyday family and passenger cars.

12 month / 20,000 km no fault nationwide replacement warranty

The materials used are asbestos free
The RDA brake pad range is the result of exhaustive test programs Australia wide under
many and varied operating conditions. RDA Disc Brake Pads deliver improved safety with
enhanced braking performance for a wide range of vehicles.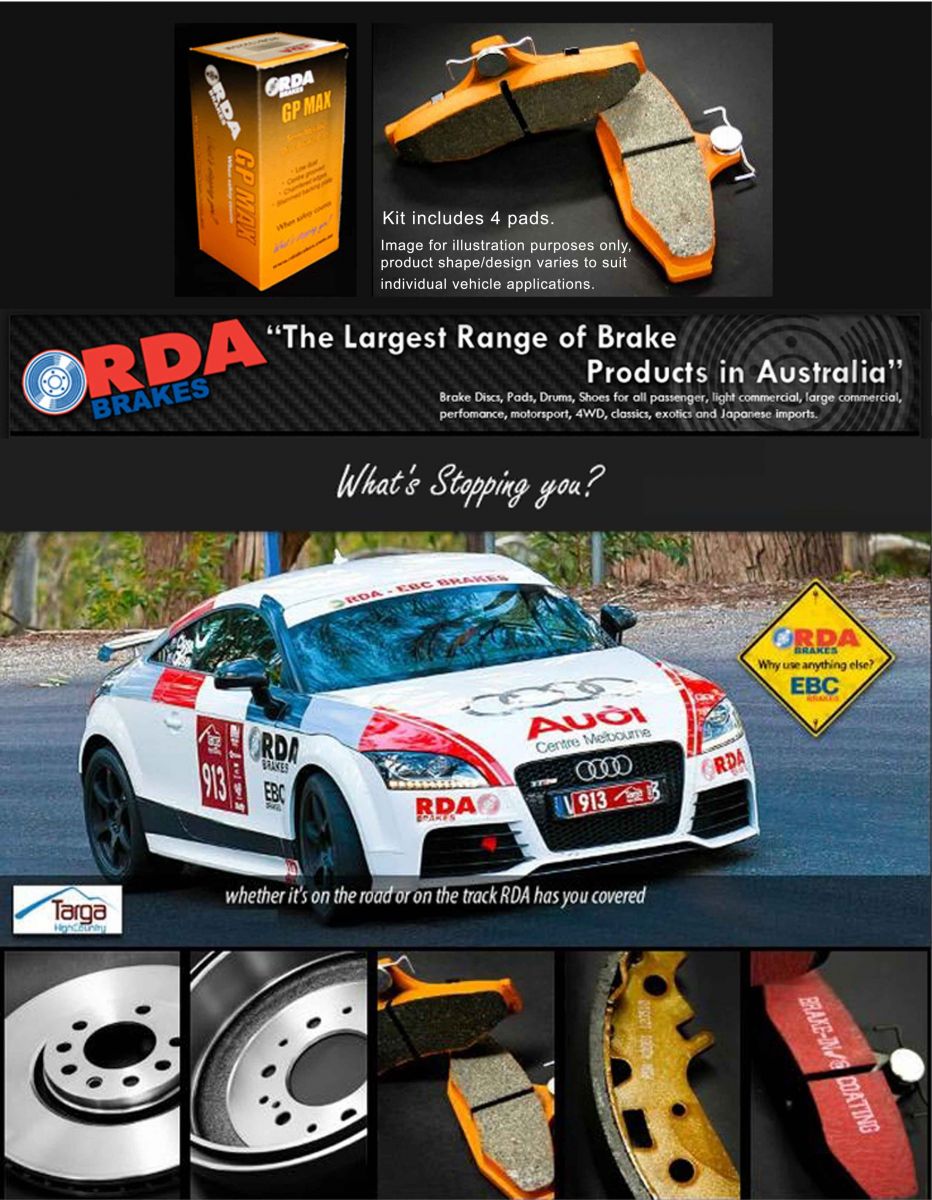 If you require assistance with parts selection or finding a part, please contact us by phone during office hours or anytime by email (ebay@proservauto.com.au).

Our friendly staff are here to help you.

We stock thousands of parts & accessories so if you need something we dont have on site we can add items to the store for you. Just give us a call or email (ebay@proservauto.com.au) with your requirements.
IMPORTANT: After placing your order please include your vehicles details (Make, Model, VIN, Month & Year) in the additional info section of checkout or send us an email and we will verify the part/s are correct prior to shipping.
Images of parts are for illustration purposes and may not always be identical in look between different vehicle and fitment types.
Questions?
Please email us (ebay@proservauto.com.au) or call 1300 260 072.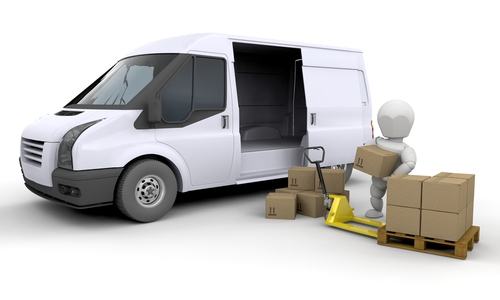 Shipping and Deliveries
Most items in our store have free shipping, and we send via a number of carriers based on your location. If you are not at the specified delivery address at the time of delivery then the driver will leave a card. With Australia Post you can usually collect from your local post office, while if the carrier is a company such as TNT, Startrack, Direct Freight you will have to collect from their depot as we DO NOT cover the cost of re-delivery.

We suggest that you provide an address where somebody will be available to sign for the goods during working hours. A street address is required for large items, as deliveries for these cannot be made to Post Office boxes.

We provide FREE insurance with all our items regardless of cost, so all shipments are sent via a signature required service. We can instruct the carrier to leave your order without a signature, but this voids the free insurance and we cannot take responsibility for orders that are lost or stolen either before or after delivery. If you wish to have your item delivered without a signature, please let us know in the comments area during checkout, or send us an email (ebay@proservauto.com.au).