Sick

&

Tired

of Struggling in Poor
Light?


Here's How To

Instantly Add More "Day Light" Hours

to Your Sewing Time.....



That means

choosing the right colour

fabric and matching thread colour is

no longer

a burden :-)
Most of us have experienced this, because we all realise that the
colours we chose
will become part of what we make -
permanently!
Wow, talk about commitment!
That's why the initial fabric and thread selection isn't a decision you want to get wrong....
When choosing

from all your colourful fabrics and threads...

You need to be able to

trust your light

source
.
Doing this in the day time is the obvious answer.... but most of us are
busy at work during the days
.... and weekends are often reserved for friends and family.
That means our sewing projects get done
at night
, using
inadequate lighting that makes all the colours yellow-ish
under normal household light globes & down lights, or dull & depressing under fluorescent tubes.
You
can't even trust
them for picking sewing threads to
match colour
....
Let alone deciding which fabric should go into your next creation!

Ask anybody who sews.....
There's
NOTHING more frustratin
g than ...
... having limited daylight hours and...
... putting up with average household lighting
... that gives yo
u

eye strain & headaches
...
While trying to enjoy your hobby
... with the
limited hours
you've got!
What if having

MORE productive sewing hours in a day

was easier than you think?
What would it be like to NEVER have to put up with physical discomfort - and
No more

headaches

......

No more

eye strains

......

No more feeling

hot

&

flustered

from working next to a

hot

lamp, ever again?
Imagine being able to
finish ALL your hand sewing
in your spare time,
done easily, quickly, and with Great Results EVERY TIME
because you can see clearly what you are working on without straining!
Often the hard part is to come up with exactly the right tool, for the right job, at the right price.

"I bought this because I had a small table ottlite lamp and wanted a floor lamp that I could move around.

I do a lot of hand sewing and quilting and I needed a good light to see my stitches.

This lamp is great. I am so glad that I found it. I would recommend it to others.

My eyesight is not as good as it used to be and I was surprised at the difference it made in my vision!"

- Sandra, a Happy Customer


As a formally trained Fashion & Textile Designer, and now a Quilter and Patchwork Teacher I have spent 10 years sharing the joy of Patchwork and teaching others.
So I know that how much easier it will be for you to
create
beautiful results with less frustration and physical discomfort
simply by having the right tools for the job.
After all...
we all want to have fun enjoying our hobby
.....
Rather than Struggling and Straining... Right?

"I had hesitated buying this lamp for a long time because I have a pretty limited budget. But what a difference it makes at night!

Most of sewing is done at night after work, and with this light, I don't feel like it's a dungeon.

The light is true, doesn't cause eye strain, and it has become a must-have item in my serwing room now. I really really like this light. Wish I would have had it years earlier!"

- Tara, a Happy Customer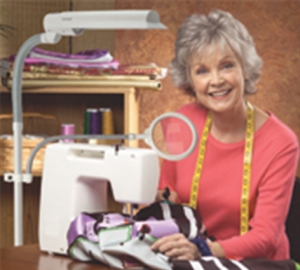 Even the best crafters in the world can't do good work....
Unless they have good lighting.
And, as you know, the brightest light source is natural sunlight.

But when it comes to lighting,
brighter isn't always better
.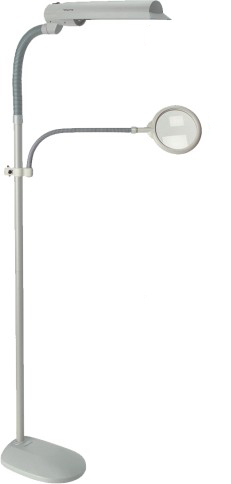 Bright light reveals vibrant colors but also causes a harsh glare, making your eye muscles squint and strain.
Other light sources reveal high contrast so that edges of objects appear clear, but the drawback is distorted color.
Also, the more intense the light, the more energy that's used, generating more heat which can make working near them hot and uncomfortable.
Ott-Lite comes with a solution
to all these problems by providing

the
ideal balance of brightness and contrast.


The result is
reduced glare, less eyestrain, and low heat
so you can
achieve

better results quickly and easily

without straining your eye sight
.


"I have been an Ottlite owner for several years - my desk lamp and folding task lamp have been used almost every day for the past 8 years, providing perfect lighting for reading, needlepoint, and crafting. No burned bulbs.

Recently, I've developed an orchid growing hobby and decided to try a bigger Ottlite instead of the super-expensive LED grow lights and cart systems that orchid websites like to advertise. After all, photosynthesis occurs at the visible light wavelengths, which all Ottlite bulbs produce.

So far, all of my orchids are thriving better than EVER, and I couldn't be happier!

I ordered 3 this time - one more for my orchids, one more for needlepoint, and one as a gift. I expect this one to last me many years as well."

- Val, a Happy Customer


Compare an Ott-Lite side by side with an ordinary light


and the result is extraordinary.....
See

the difference with your eyes…
and

experience

the difference...
so you can
enjoy your hobby
as long as you wish.....
Happier and more Comfortably :-)
How does it work? Let's find out:
Here's what their website says, "Ott-Lite lighting is expertly engineered with 508 Technology™ to bring the quality of High Definition Natural Lighting™ indoors".
What's the 508 Technology™?
Ott-Lite provides a
Full Spectrum
lighting system that is
scientifically formulated to simulate natural daylight indoors.
The term "Full Spectrum" is used to define a light source with a CCT (Correlated Color Temperature, refers to a measurement of the actual color appearance of light, NOT heat) of 5000K or higher and a CRI (Color Rendering Index) of 85 or higher.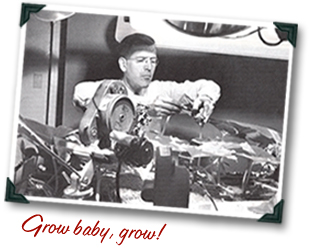 The 508 technology is based on
40 years of research
by photobiologist
Dr. John Ott
.
During the filming of Cinderella (1950)

for Walt Disney
Dr. Ott discovered the formulation so Disney could film a pumpkin-growing sequence inside a studio.

The pumpkin grew. The studio filmed.

And Cinderella arrived at the ball....!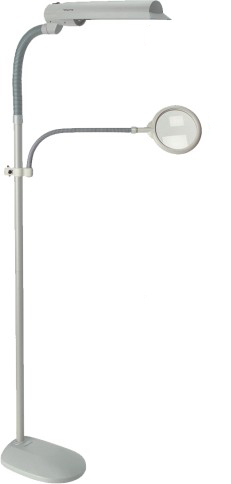 This light was created to replicate the wavelengths in the visible spectrum of sunlight in balanced proportions. Dr. Ott used a specially formulated blend of rare earth phosphors to create
an artificial light source that looks and feels like natural daylight
, this is now known as the 508 Technology™.
Dr. Ott went on to devote the next decades to refining his remarkable achievement to the full spectrum lighting industry. The same Company that helped develop Winter Blues (SAD) lighting therapy with the physicians at John's Hopkins School of Medicine, has created the Ott-Lite Lighting System.
Sounds impressive, huh?
I'm just glad it works.
If You want a simple solution to extend your
daily sewing time comfortably...
Here is the solution!
When you read, sew, paint / draw or work on anything that requires colour matching

WITHOUT an Ott-Lite

, you will find:
Your colour choice will look different and often less than ideal in natural light.
By the time you realised how tired you are, you have already strained your eye sight. Not fun...
Worst of all: you start to avoid utilising the evening hours, so there is less time to enjoy your hobby!
Why?

Because standard household lighting are NOT designed with your hobby or special needs in mind.
Instead, they are mass produced to meet the budget of an average household.
You see... Not All Light is Created Equal.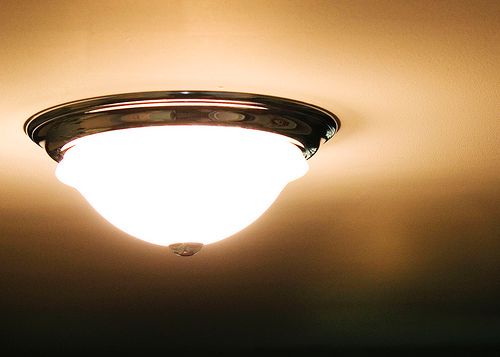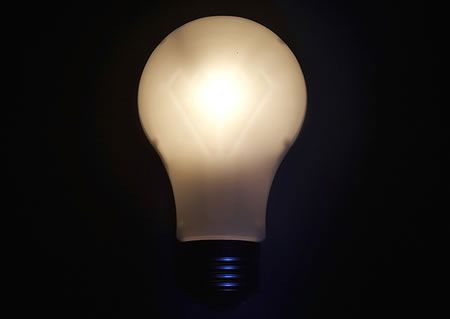 You see, the
life-span
of these standard light globes / tubes are
fairly short
compared to the Ott-Light globes and tubes - so that the average household users
need to replace
them often.
Good for the manufacturer, Not So Good for you
.
Why
should you
risk your eye sight,
put up with
discomfort,
and feel
hot & flustered
under a standard desk lamp
when you really should be enjoying your hobby?!
Why not Get an Ott-Lite Floor Lamp and

Experience the Difference

for yourself...!

"I love my new Ott-lite floor lamp. It gives me the perfect illumination for knitting and crocheting.

It fits nicely behind my chair and is not bulky or unsightly.. and it doesn't get hot like some other lamps, so I get to enjoy playing with my yarns all summer long!"

- Peta, a Happy Customer


What this light source will do is simply
help you see & feel better
.....
How?
Just by switching it on, WHENEVER you feel the urge to sew, knit, quilt, crochet, applique, make softies, read, use the computer.... WHATEVER your heart desires!
And you get to do this WHEREVER you can find
a power point
and
a comfortable chair
!

"I have purchased the desk type before and my husband suggested the floor lamp version this time, so we purchased the floor lamp to put next to the couch. And it was just perfect for the spot!

Because the top portion with the light is fairly large - about a foot long - it produces a good amount of light for any hand project.

The flexible arm is handy to adjust to different needs according to natural lighting changes and various projects. The light it produces is very good.

I would highly recommend this lamp."

- Tess, a Happy Customer



BONUS:

Optical Grade Magnifier

(RRP $109.99
)
*Note: Above picture shows a slightly different model, but the magnifier works exactly the same.
Enhance your Ott-lite Floor Lamp experience with superior magnification to see intricate details close-up (that means you can stop looking for your reading glasses now).
15cm diameter
3x optical quality lens (that means your object appears 3 times larger)
Shaft flexes and extends 40cm to 56cm
Glass lens rotates 360 degress for easy viewing
Weight 1.25kg.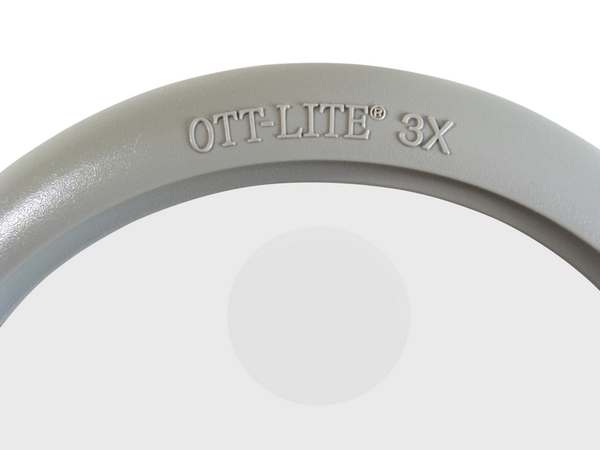 PLUS...
Did You Know
Ott-Lite Can Reduce Your Greenhouse Emissions...


And Your Power Bill?
By simply switching to using Ott-Lite instead of standard incandescent lighting you can
save energy
and help
reduce carbon dioxide
emissions.


Your daily contribution can add up over time...
Which means when you
Switch to using Ott Light
products, you can
actually
SAVE money
over time..!!
Keen To Try It Out For Yourself?
I'm so sure that you are going to love your new Ott-Lite Floor Lamp, that I am willing to
completely guarantee it...
so you'll be able to try it out for yourself and see first hand how much of a difference it makes
absolutely risk free!

"This light gives great "white" light, not a yellow light.

This is great for identification of colours when working with beads, thread, etc. This is also a great reading lamp, the light is asssss good as sunlight.

The magnification is helpful when reading small printed instructions and for close-up sewing.

This is a floor lamp and there is no worry about having a table nearby for it to set on or be attached to.

I think this is a fantastic, useful item for crafts and reading."

- Nancy, a Happy Customer

I'll tell you more about the guarantee in a moment.. but first lets check weather an Ott-Lite is not right for you...
This Ott-Lite Floor Lamp is NOT for you if
:
You have physical or eye conditions that makes you sensitive to light (please check with your doctor before purchasing).
You are not prepared to put in the time for your hobby.
You prefer to only work during the day with natural light.
This Floor Lamp is ideal for:
Beginners who want to have more time to practice,
Parents who want their kids to have the best light for reading,
Experienced sewing experts wishing to take their work to the next level,
Teaching facilities,
Paper craft enthusiasts,
Photography and Visual Art professionals,
Patchwork / quilters,
Textiles artists,
Miniature Model creators,
Fly-Fishing enthusiats who enjoy making their own flys.
and other creative individuals.....
If any of these sounds like you we're ready to get your Ott Lite Floor Lamp on its way to you,
delivered anywhere in Australia!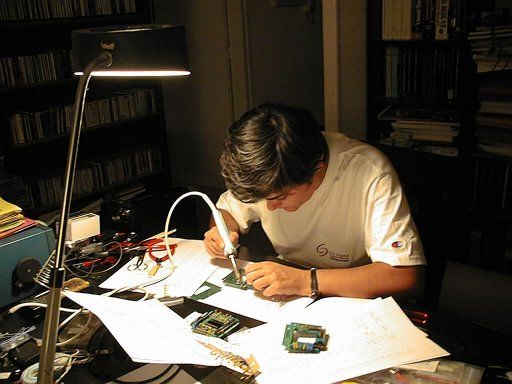 What's more....
the money you invest in this essential tool is nothing to
how much more you'll enjoy
your hobby with your new found secret weapon...
Plus, you can now
experience the difference of Ott-Lite for yourself absolutely risk free.
I know you'll be glad you did.
Here's how...
Your No-Nonsense 60 Day
100% Money Back Guarantee...
This item comes with our No-Nonsense, 60-Day 100% Money Back Guarantee!
In the unlikely event when the item doesn't meet your expectation, be sure to contact us within sixty (60) days.
We want you to have plenty of time to feel absolutely certain that you have what you've paid for!
If you're not 100% happy simply let us know and return the item in
original condition and packaging.
We will send you a full refund (excluding postage) promptly and courteously - No Questions Asked.
That means No Risk to You whatsoever!
Let's See How Else Ott-Lite Can Help You:

Using Ott-Lite is like

having your very own natural daylight

- just turn it on, 24-7.

"I have owned my lamp for about 2 years now. I mainly use it to make jewelry.

The lighting is very different than what you would get from a standard lamp. I love the way that I am able to see colours better. I am always surprised to see how something does or doesn't match after I see it in the true lighting.

The neck of the lamp gives great flexibility and range of movement. The angles and the magnifying glass really help to see the fine details. Very useful."

- Cecilia, a Happy Customer



Versatile and adjustable, this is

a perfect solution

over your chair or sewing machine,

anywhere

you wish to enjoy doing what you love!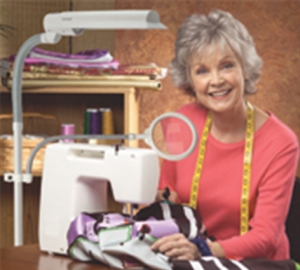 "This lamp puts the light exactly where I need it.

I have it over my sewing machine or while I'm sitting in my favorite easy chair, allowing me to do hand sewing and needlework. Love it!"

- Kath, a Happy Customer


Unique lamp design with

adjustable angle to suit variety of use

: sewing, reading, tying flys for fly-fishing.... you name it!

"This light gives great "white" light, not a yellow light.

This is great for me when working with beads, thread, etc. My hubby uses his for tying flys and loves it. This is also a great reading lamp, the light is as good as sunlight.

The magnification is helpful when reading small prints and for close-up works.

This is a floor lamp and there is no worry about having a table nearby for it to set on or be attached to. I think this is a fantastic, useful item for all sorts of crafts and reading."

- Nancy, a Happy Customer



Reading and Crafting has never been easier (or more
enjoyable
)!

Protect your eye sight and

minimise fatigue & headaches.





"I have wanted an Ott-Lite for years for sewing, jewelry making, etc. Finally got one & the lighting it puts out is perfect.

No more mismatched colours or straining my eyes to see, and no more headaches!

The magnifier is a nice plus. I don't need to worry about whre my glasses are any more."

- Pat, a Happy Customer


Having trouble with your light source and love to try Ottlite?

Order today
and

have it delivered

to you anywhere in Australia!

"The Ott light provides light on my reading material. The light focuses directly on what you are reading. A regular lamp sends light all over the room.

I am 81 years old and do not wear glasses due to special lens in my eyes so I see well but just need direct light.

I am very happy with my purchase. I had wanted the Ott Lamp for a while but did not know where to find one.; and then my daughter said Mum go to eBay on the computer and sure enough thre it was."

- Dorothy, a Happy Customer


Re-discover your passion, and

enjoy it

every time!

"I have just finished my 5th cross-stitch picture and could not have done so without this floor lamp!

I had enjoyed counted cross-stitch in the 90's but had ignored it lately and discovered it was because I just couldn't see to stitch.

Older eyes make it more difficult but now, with the light and the magnifying arm, like I said, I just finished my last present. I've even purchased the patterns or kits I will be doing for next year's Christmas. Thank you Ottlite!!!!

I have not had any trouble with it tipping over, and I have it snug against my chair and end table.

I had a friend put it together but from what I saw, I could have handled it myself.

I didn't realise how much I had missed this hobby, if all you need is better light to do the things you've been putting off, this is the light for you."

- Lilian, a Happy Customer


You'll be amazed how fast your work hours fly by when your eyes no longer need to strain.
Do more of what you love.... for longer!



"The lamp is a big help to my husband who paints toy soldiers and also collects coins.

He really appreciates the quality of light, and has barely turned it off since we put it together!

I apperciated the price which was a big saving over local stores and other on-line sites. Thanks!"

- Glenda, a Happy Customer



Are Your Kids Or Grand

Kids Killing Their Eye

Sight.....
When

Reading

Or

Studying

?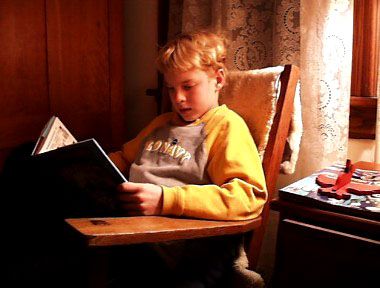 Why not
grab an extra Ott-Lite
as a gift for them
when you order one for yourself?
That way you can be sure they are staying
healthy
,
happy
, and
glasses-free
..!!
Talk to us if you want to buy more than one... we'll do a deal for you!
If your child has low vision
- that is, has a visual impairment that interferes with his or her ability to perform daily activities -
learning in general might be a challenge
.
Here's an example of how Ott-Lite can help
(please check with your medical advisor first to be 100% certain):
Great amount of light provided so there is no extra work on the eye
Sharpening the contrast - makes it easier for your child to focus
Compact size - goes where your child goes!
Ideal amount of brightness without harsh glares to prevent fatigue
Minimal amount of heat so reading on warm nights are a breeze!



"I got this for my wife for Christmas. She crochets in her chair in the living room where we don't have a lot of light.

Before, she wasn't able to see when she used dark yarn but now she can see everything.

She puts the base right up against the bottom of the chair and the light still goes over her lap enabling her to see. It lights up her project without getting in the way and she can still watch TV if she wants.

She loves it and wouldn't be able to crochet without it. I probably could have bought her this lamp a lot earlier!"

- Ray, a Happy Hubby


Here's a few details for anyone who's technically minded:
Power Requirements: 240V, 50 Hz - Plugs into any standard Australian power outlet
Full Name: Ott-Lite Easy View 18w HD Craft Lamp
Wattage: 18 watts
Initial Light Output: 980 lumens
Color Rendering Index: 85
Color Temperature (CCT): 5000 degrees Kelvin
Lamp & Magnifier attachment with gooseneck for easy adjustment
Dimensions: Height adjusts from 128.9cm to 157.5cm (or 50 3/4" to 62" inches)
Base Size: 19.7 x 26.7cm (or 7 3/4" x 10 1/2" inches)
Weight: ~ 6.75 kg
Tube Life: up to 10,000 hours*
Required Tube: OT3066 (included)
Note: Switch on and off with foot control
BONUS: Optical Grade Magnifier
*Rated by the manufacturer in laboratory. Actual tube life can vary depending on usage. Certain conditions such as powersurge can affect tube life.

Grab yours now and you can experience:
Easy, accurate sewing - either by hand or machine...... Absolutely Stress-Free!

Get your sewing projects

Done On Time

for that special occasion: whether it be a birthday, anniversary, or wedding!

Save bucket loads of Money by avoiding costly mistakes - so you have more for fabric shopping (YAY)!


A sense of achievement

, because you've made something within your own abilities.


No more

piles of unfinished projects - instead, you will churn out lots of goodies for yourself or your family and friends to enjoy as gifts!

Great finish to everything you've made -

your friends will be dying to know your secrets.....
Plus, as a special thank you for buying from us....
You will receive the following super bonuses:
Super Bonus Number 1 -
Membership to our VIP Sewing Club, Yours FREE!
From time to time we come across great products and share specials deals exclusively with our VIP Sewing Club members. By purchasing from us you are automatically a valued member. Enjoy!
Super Bonus Number 2 -
Valued at $275, Yours FREE!
5 Personal emails to me (Shelley)
- Gain expert advice from your online fashion design, quilting and sewing craft expert. Ask me your most burning questions for anything to do with how to use your gadgets, sewing, patchwork and colour selection. What better opportunity than being able to communicate one on one with someone qualified to give you the right advice?
This alone makes this an outstanding offer unique anywhere!
BUT....
Make Sure You Act Quickly.
We Have A Limited Number In Stock.
Be Sure Get Yours Now While Stocks Last!
Simply
Scroll Up
And
Click
The Button To Secure Yours Now!
P.S.
Remember when you shop with us, all your purchases come with our
60 Day No Nonsense Money Back Guarantee... No Questions Asked!
Not 7 days, not 14 days, or even 30 days... You have TWO WHOLE MONTHS to be 100% sure you are happy with your purchase!
So you've got nothing to lose from buying right away.
P.P.S.
By purchasing from us you automatically qualify as our
VIP member
. We are always on the lookout for more fascinating and great value products. As a member You will enjoy
exclusive offers
for our VIP members only!
P.P.P.S.
Act now to take advantage of our
FREE BONUS
of five personal emails to me (Shelley) for technical advice or anything sewing related.
Hurry! Don't miss out...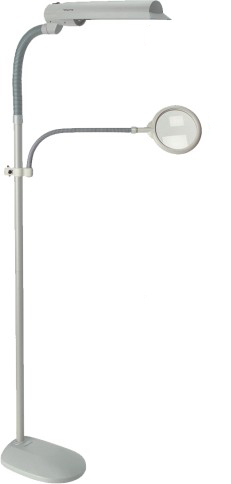 Now, Let's Get Your Order On Its Way To You!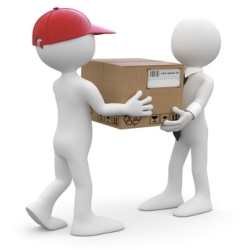 How will my order be sent?
We use a dispatch system that works out the most efficient way to send your order... this way the postage works out fair and reasonable, and your parcel reaches you quickly as well -
because we know you can't wait!
That means your parcel
may reach you by either

Courier

or

Aust Post.
In general, larger items tend to be delivered by couriers, while small items tend to go by Aust Post.
How is my postage calculated?
Great question.
Depending on
weight
and
dimension
, some times we are able to do Flat Rate across Australia, so the postage is the same no matter where you are.
Other times we use the Built-in Calculated system provided by eBay, and your postage is displayed on your screen
based on your location.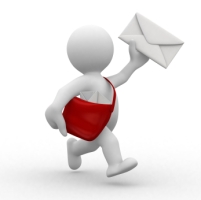 Can I get it delivered to my P.O. Box?
Depends on the item (and its dimensions), because
Aust Post have size restrictions
and couriers are NOT allowed to deliver to a P.O. Box.


Please check with us when in doubt.
If you have nominated a P.O. box, and the item is within Aust Post size, then it will go by Aust Post.
When your item is too big, then we need you to provide a physical address so we can send a courier.
Can I get my order sent to a different delivery address?
Yes! But please make sure you
send us a separate message
to let us know.
This is because eBay only provides us with the address that you have nominated on your profile, and your order will
automatically go to the address on your profile unless we manually change it.
So Please Remember to change your address in your profile if you....
have moved or change address

would like your order to go to your work place

sending a gift to someone.
We
Need Your

Correct Address
so your order can find its way to you!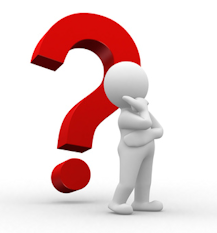 What if courier services are not available in my area?
Some locations are outside of courier services....
In these cases we CAN arrange for your order to be deliverd to your local post office.
But please
provide us with a street address
(street number & name) - even if it is the only Post Office in town - as if it is an office address.
A phone number would help too - this will avoid delays.
What if I need my order urgently?
No worries, we will do our best... but please give us as much notice as possible.
In most cases, we CAN
arrange an upgrade
from Regular Post to Express Post for a little extra.
Please contact us first so we can update your invoice to show the correct amount.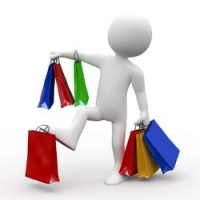 Do you offer combine shipping?
I want to order more than one item...
Sure! Please
click "Buy It Now"
for al the items you want and let us know when you're done.
A quick message is all we need.
This way we can combine the postage and work out the best deal for you. Simple!
It generally works out cheaper this way - so please wait for us to update your invoice before paying.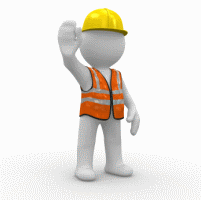 Can I pick up my order and pay cash?
No. Sorrry.
Some useful things you might want to know:


Combined Shipping

- We are happy to combine shipping for multiple purchases based on the combined weight and dimensions of your items, so after you've put an offer, why not go ahead and browse around our other listings to see what else you like... you never know what you might find!


All items we sell are

Stored in a Clean, Smoke Free and Pet Free Environment

so You can Rest Asured they will be In Top Condition when they arrive at your place.



Packaging & Sending

- All your items will be packed well and we do everything we can to make sure you package arrives safely. In the unlikely event something does go wrong with your package, please contact us via email. We do our best to resolve any concerns.



Prompt Shipping

- Your package will be sent to you promptly once payment is cleared. In most cases it will be dispatched the next business day.



Packaging Materials

- We endeavour to support "green policies" and recycle

clean

packaging materials whenever possible. Brand names on packaging material may not necessarily match the content.
!!! IMPORTANT !!!
The Courier Needs Your Phone Number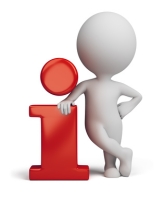 When you're completing check-out please
make sure your

best day time phone number

is included in your eBay profile because the courier requires a phone number.
Generally they may never ring you - and they tend to just turn up anyway. But their office needs to have your phone number on file for "just-in-case".
If you have any special delivery instructions, please also let us know.
It is
best to providing these details by

sending us a quick message
- this means your parcel will be dispatched to you faster.
Act Now and We'll Get It To You ASAP!

So we can get your item to you ASAP, we ask that you
complete payment within 5 working days
from committing to buy.
Please
let us know by email
if you would like to make other arrangements, such as waiting to purchasing multiple items for combined shipment / postage or waiting for pay day.
PayPal
- We reccomend payment via PayPal because this allows us to process your order quickly and PayPal also Provides You with a High Level of Security.
Credit Cards
- Visa, Master Card, American Express, Discover are available via
PayPal
payment method.
Bank Transfer Or Deposit
- details will be made available to you on checkout.
NOTE:
Please use your eBay user name or last name and post code as bank Reference when making payment. DO NOT use Item number as reference. We sell multiple items using same item number so identifying you payment from item number alone may be difficult.
IMPORTANT:
Because we aim to send your package promptly once funds are cleared there won'€™t be time to make changes to shipping details, SO when You Complete Checkout please help us by double checking we have your
Correct Address
and
Phone Number
for delivery and provide any
Special Delivery Instructions.
Order Now Before You Miss Out!

Your Satisfaction Is Essential To Us
We are committed to your satisfaction and strive to provide the highest level of customer service.
Five-Star Service Is Our Goal!
We strive to earn
Positive feedback with 100% perfect "FIVE-STAR" score from you.
Your feedback and star scores are very important because it will help us to better refine our products and services to meet your needs.
Every Step of the way through Your Purchase,
You Will Be Kept Informed
with via email communication from us to let you know what to expect next from payment through to dispatching your package and follow up service.
So before posting permanent feedback, if there is anything about this transaction that did not meet your expectations,
please let us know and give us the chance to make things RIGHT for you.
At any stage if you have a question or in the unlikely event something does go wrong, all you need to do is contact us and we will respond to you promptly and courteously. We am very friendly and approachable and always do our best to resolve your concerns with a positive outcome.
Don't just take our word for it -
Here is what some of Our Happy Customers have said...
| | Feedback / Item | From |
| --- | --- | --- |
| | WONDERFUL SELLER BUY WITH 100% CONFIDENCE GREAT PRODUCT AND SERVICE AAA+++ | burgess7110 ( 1907 ) |
| | NEW Janome Sewing Machine + Quilting Patchwork Feet Kit | |
| | seller is a ray of sunshine for customers, wonderful service....10 stars | debra6494 ( 195 ) |
| | Body Tape x2 Rolls Adhesive 10mt for Hollywood Fashion | |
| | extremely fast transaction... best ebayer I have ever dealt with, thank you | chikanga1 ( 74) |
| | 50 Empty Plasic Bobbins for Janome Sewing Machine NEW | |
| | The most professional seller to date. Thank you so much, can't wait to try it!!! | sarahet333 ( 33 ) |
| | Darning Foot Free-Motion Quilting Embroidery for Janome | |
| | good seller. the foot is fantastic! makes my project looks like professional. | whale2_2 ( 1 ) |
| | Adjustable Bias Binding Foot for Janome Sewing Machine | |
| | I love it, havent stopped sewing since it arrived. Thankyou | ruby555cat ( 164 ) |
| | NEW Janome Sewing Machine + Quilting Extension Table | |
| | Awesome machine! Would definitely buy again, super fast shipping A++++++++++++++ | marklx355 ( 86 ) |
| | NEW Janome 19110 Sewing Machine Quilting Patchwork BNIB | |
| | absolutely the very best definitely sure use this trader again prompt accurate | thomascatosaurus ( 12 ) |
| | Walking Foot Even Feed for Janome Sewing Machine NEW | |
| | A ten star performer. Honest reliable helpful expedient dispatcher follow up | thomascatosaurus ( 12 ) |
| | NEW Janome 19110 Sewing Machine Quilting Patchwork BNIB | |
| | Wonderful seller! 5 stars for great service! Well done...recommend this seller! | havenfarm2008 ( 191 ) |
| | Darning Foot Free-Motion Quilting Embroidery for Janome | |
| | best zipper foot I've had in 60 yrs of sewing many thanks | coldtinny ( 428 ) |
| | Adjustable Zipper Piping Foot for Janome Sewing Machine | |
Why Wait...?
Scroll Up And Put Your Offer In Now,
You Know You Deserve It!

Got A Question?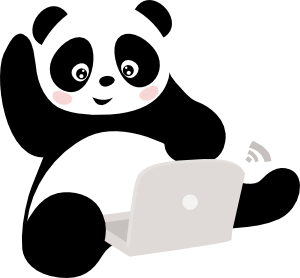 Would you like more information on the item?
Can we clarify anything else for you at all?
Please
feel free to email us through eBay
.
Your emails will be responded to ASAP, usually within 24 hours during business hours, Monday to Friday 9am to 5pm VIC time.
P.S.
Don't miss out on this hot item, if you want to grab a bargain and enjoy great service, what are you waiting for?
Buy Now With Confidence!
P.P.S.
We
guarantee you'll love your purchase
and can't wait to get it on its way to you!
Thank You So Much for Dropping By,
Have Fun Shopping and Happy eBaying!