PS3 GAME
HYPERDIMENSIONAL NEPTUNIA MK2
Brand New & Sealed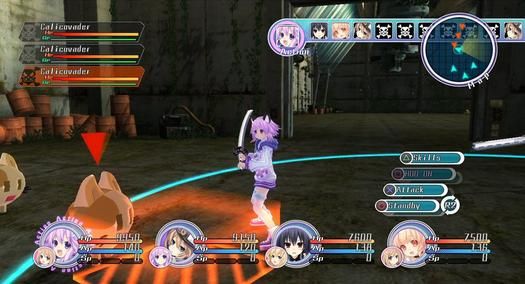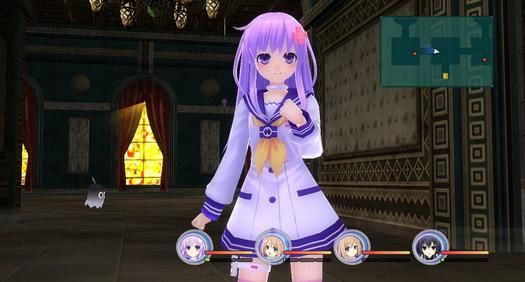 DESCRIPTION
Product Details

Compatibility: ALL PS3 Consoles (NTSC U/J, PAL UK/AU)

Region : R2

Voice: English

Subtitles: English



Product Description
All new free roaming style battle system and a combo attack system

Hilarious story with lots of references to the game industry

Improved user interface and HUD

Improved field maps with visual enemy encounter that gives you a better since of adventuring

Multiple endings, Over 50 hours of gameplay
Accepted Payment Methods: PAYPAL ONLY!
All items will be shipped via NORMAL MAIL, NO EXCEPTIONS. PLEASE DO NOT BID IF YOU DO NOT ACCEPT THE DELIVERY TIMEFRAME.


DELIVERY TIMEFRAME:
- AUSTRALIA, US, CANADA, OCEANIA (7-10 WORKING DAYS)
- SOUTH AMERICA (10-14 WORKING DAYS)
- EUROPE (10-14 WORKING DAYS)
FREE POSTAGE WORLDWIDE!


IMPORT DUTIES, TAXES & CHARGES ARE NOT INCLUDED!


ALL ITEMS ARE BRAND NEW AND SEALED. RETURNED ITEMS MUST BE SENT BACK IN ORIGINAL CONDITION.


RETURNS ARE NOT ACCEPTED DUE TO CHANGE OF MIND PURCHASES.


RETURNS ARE ONLY ACCEPTED WITHIN 14 WORKING DAYS AFTER YOU RECEIVE THE ITEM!
PLEASE ENSURE THAT PAYMENT IS MADE WITHIN 3 WORKING DAYS AFTER WINNING THE ITEM.





PRODUCT IMAGES SHOWN ARE USED AS A ROUGH GUIDE, COVERS/BOXES MAY VARY SLIGHTLY, HOWEVER ITS CONTENTS IS AS DESCRIBED.




ALL GAMES SOLD ARE FULL ENGLISH VERSIONS *UNLESS SPECIFIED OTHERWISE*, AND ALL GAMES SOLD ARE 100% COMPATIBLE WITH AUSTRALIA CONSOLES.


IN THE EVENT THAT YOU ARE NOT SATISFIED WITH EITHER OUR PRODUCTS OR SERVICES, PLEASE CONTACT US DIRECTLY BEFORE LEAVING NEGATIVE FEEDBACKS. WE WORK HARD & CLOSELY TO MAINTAIN A GOOD CUSTOMER SERVICE RELATIONSHIP AND WILL TRY TO RESOLVE YOUR ISSUES TO YOUR SATISFACTION!


PS3 GAMES REGION CODING INFORMATION
MOST OF THE GAMES I SELL IS ASIA/US VERSION. IN ORDER TO REDEEM DLC/ONLINE PASS THAT COMES WITH THE GAME AND ALSO TO PLAY ONLINE WITH YOUR PREVIOUS PSN ACCOUNT, PLEASE FOLLOW THE STEPS BELOW:
PLEASE CHECK THE REGION CODE OF YOUR GAME (USUALLY ON SPINE OF THE
GAME OR ON THE BACKCOVER)
IF IT IS IN R1, PLEASE REGISTER FOR A NEW US PSN ACCOUNT USING US ADDRESS & POSTCODE, IF IT IS IN R3, PLEASE REGISTER FOR A NEW ASIA PSN ACCOUNT (YOU CAN USE SINGAPORE/MALAYSIA/HONGKONG AS ADDRESS).
LOG ON TO YOUR NEWLY CREATED PSN ACCOUNT AND REDEEM THE CODES/DLC.
AFTER YOU DOWNLOADED OR REDEEM THE DLC, YOU CAN LOG OFF THE NEWLY CREATED PSN ACCOUNT AND LOG IN WITH YOUR NORMAL PSN ACCOUNT TO PLAY THE GAME WITH THE DLCS!