Patternmaker's
Secret
Exposed:

How to get the

most

out of
your store-bought sewing patterns &

Save

Money



Read on

to find out more...

Are you
sick
of
paying heaps for Vogue or Buttericks Sewing Patterns only to find that you're

struggling to get ONE

garment out of each pattern if you're lucky?

Doesn't it

drive you MAD

when the flimsy tissue paper your McCalls or Simplicity patterns are printed on

just refuses to get back into its envelope

- no matter how many time and ways you've tried to fold and refold them?
Most of us have experienced this... sometimes all too often!
We all LOVE sewing patterns. In fact, for many seamstresses, the more the merrier
!

"One of the best tips I have come across since I started sewing was to preserve the original pattern so you can use it over and over again, and keep a record of the adjustments you have made.

This makes a lot of sense, as I worried that if I were to lose weight or <gasp!> gain weight, my patterns would become useless to me. And I have finally found the right paper for tracing sewing patterns!

This stuff is amazing, now that I have discovered it I never want to be without it.

It's great for copying patterns out of books, or copying any patterns you want to preserve.

Its much easier to work with then traditional tracing paper or the tissue paper style patterns. It folds (and unfolds) beautifully and is sheer enough to trace easily. It is also perfect for making your own patterns.

And this paper is durable enough to use over and over again. I think I will order some more."

- Denise, a Happy Customer


Whether you're new to sewing, or have been creating your own wardrobe for years, you KNOW it

makes absolute sense

to make as many variations out of ONE store-bought pattern as possible - after all, your
saving goes towards other important things, like

buying fabric

.
Right?
Except.... trying to achieve this out of a multi-size sewing pattern printed on fragile tissue paper can be near impossible. That means LOTS of cursing at your cutting table!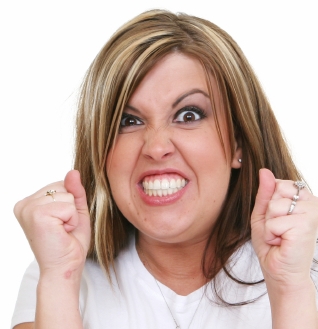 Ask anybody who sews.....
There's
NOTHING more annoying
than having to work around flimsy sewing patterns printed on fragile tissue paper that tear and rip as soon as you took it out of the packet....


.....especially
when you have already paid a fortune for yours - and you haven't even started sewing yet
.

Grrrrrrr.......





What
would it be like to
NEVER have to sticky-tape
another tissue paper pattern in tatters....
..... and
No more

"damn"

moments trying to tame a mess
(see below. Looks familiar?)

Ever again?

"I bought some of this online recently, and it's wonderful for tracing out tissue patterns or old Burda magazines.

It's heavier in weight than the tissue paper that the big pattern companies use, and it's sheer enough that if you're tracing a pattern with strong lines, you can do so at the kitchen table with a light overhead instead of using a window for a light table.

I'm fully planning on buying more when I run out. Give it a go!"

- Sally, a Happy Customer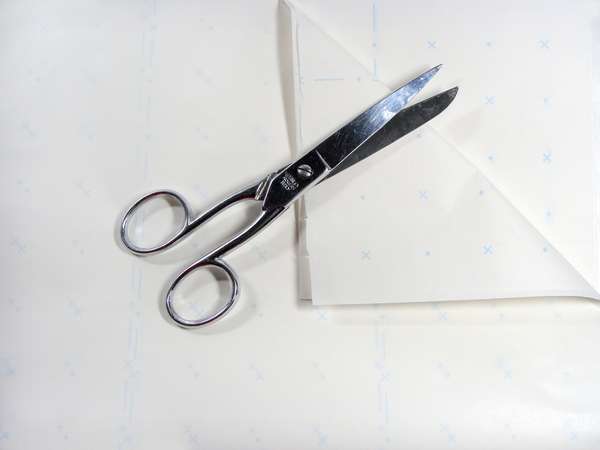 Often the hard part is to come up with exactly the right method that will save you time AND money.
Formally trained as a Fashion / Textile Designer - now a Quilter & Patchwork Teacher - I have spent the last
10 years teaching
others and sharing the joy of sewing.

First, let me share a little confession...
Just like you, sometime us fashion designers (who should know better and CAN make patterns from scratch) have been known to take the short cut in purchasing a Vogue pattern or two (GASP!) - simply because we are so time-poor - when it comes to making something (quickly) for ourselves to wear!
That means
I can honestly say I know your pain
.
Especially because I (and for a lot of others) fall between sizes and have different sizes on chest / waist / hips, there is ALWAYS a need to adjust store-bought patterns.
And this is when the headaches begin. I realise mucking around with multi-size tissue paper patterns really ISN'T saving me much time - or sanity. In any case, I actually want to KEEP my patterns instead of cutting it up so that I can use it again and again.
So this is the method I

actually use myself.



And I will share my secret with you.....
The Secret Weapon
Of Getting the Most out of your commercial sewing pattern is

Tracing it onto

Patternmaking Paper!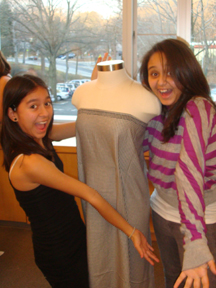 No doubt you've already found out.....
Why working with store-bought pattern is such a

PAIN

...
So fragile you're struggling to use it
Won't fold back into the envelopes (so now you have a storage problem)
Waste of money because it doesn't last!
Think about it.... Most sewing patterns (such as McCall's, Butterick, Simplicity & Vogue) come with multiple sizes, AND different versions / length and design variations.
This means
you should be able to make half-a-dozen garments in various sizes and styles from ONE
pattern.
By tracing whatever you need, as you need it, you WILL maximise that one sewing pattern and make outfits for your friends and family too!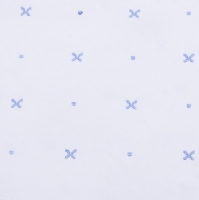 The full name of this paper is called "Dot-and-Cross Pattern Making Paper".
It's easy to see how it gets its name :-)

"This is a wonderful product. Before I had this, I had ruined so many paper patterns, either I cut it wrong, or the size ended up being wrong, or, more commonly, some liquid got on the tissue paper and it just destroyed it!

Now, I just trace my pattern out onto the Dot and Cross Paper (which is sturdy but see through) and save the original pattern intact.

The traced pattern can be used over and over again without much fuss. If I lose weight, or a friend wants a smaller or larger size, I can trace the new size, preserving all the other sizes with the original pattern!

It is brilliant!"

- Julie, a Happy Customer


Let's see what you get...
Each pack contains 1220 mm (48") wide x 3.5 m
- neatly folded up ready to go!
That's enough to make quite a few garments!

"I have only had experience with the "tissue paper" that normally comes with patterns, so was pleasantly surprised when I got this.

It's see through enough for tracing, and is very strong compare to tissue paper.

So now I just spend a little time tracing the pattern pieces onto this, and it is much easier to work with. I also use it for resizing vintage patterns.

Now if only I could find a method I like to transfer my pattern to the fabric....."

- Alice, a Happy Customer


So, How Does this Patternmaking Paper Help?
To understand how pattern making paper can help,
First let's look at what happens when you DON'T use it.....


Regardless what sort of garments you make - from basic skirt to tailored three-piece suit -

the more accurate you are with cutting, the easier you garment will come together.
That means you'll have a much easier - and enjoyable - time sewing the garment up (rather than having to fiddle and fudge with inaccurate notches and seam allowances).
Cutting your fabric out using flimsy tissue paper is not easy

..... because cutting your tissue paper pattern by itself is tricky enough in the first place!

You

may have already snipped and chumped off

bits here and there when you cut them out - it's not your fault - this is impossible to avoid because the pattern itself has been printed on such fragile paper.

And,

if your pattern pieces aren't accurate

to begin with, how can your fabric pieces be accurate at all...?

Instead,

simply trace your pattern pieces onto the pattern making paper, and then cutting

them out (leaving the tissue paper pattern intact).

This way you will have a set of fresh clean-cut pattern pieces - with nice sharp edges - that are
sturdy enough to use again and again

, and also

fine enough to put your pins through
- so pinning them onto your fabric is a breeze!

"I have young children... all girls, and they like cute clothes...skirts, dresses, pants. And lots of pretty fabrics. Or anything that twirls and/or has ruffles.

Let's just say that it would cost me an absolute fortune to sew for them if I had to buy new patterns all the time to accomodate their various sizes.

This patternmaking paper has been a godsend! I trace patterns in all the sizes from my purchased pattern and am able to use them over and over again as my children grow up and out of things. It is WONDERFUL."

- Stephanie, a Happy Customer


And the most important thing is -

Making your own clothes is supposed to be FUN, remember?

"If you know anything about sewing, you know you don't want to constantly use and reuse your master pattern (especially when it comes on that flimsy tissue stuff).

Using this tracing paper is the way around that. You can easily see through it, trace the size you need (including modifications), cut the traced pattern and go for it.

The paper is strong and you can use it many times - even if you use as many pins as I use!"

- Jan a Happy Customer


Have a Closer Look and Compare the Quality...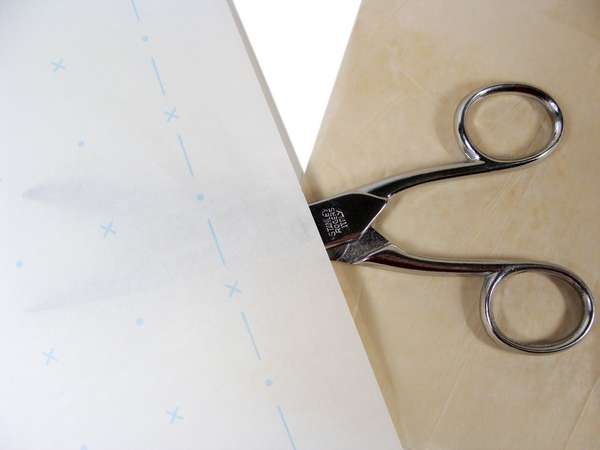 Let's talk about paper quality here....
The unit is called "gsm" - Grams per Square Meter.
This denotes the weight of the paper.
As a comparison:
The weight of your standard copier/printer paper is generally 80gsm.
Tissue pattern paper's weight is 10 - 15 gsm, Brown Pattern Cardboard (Oak Tag) is about 200 gsm,
and our dot-and-cross patternmaking paper is

44 gsm

.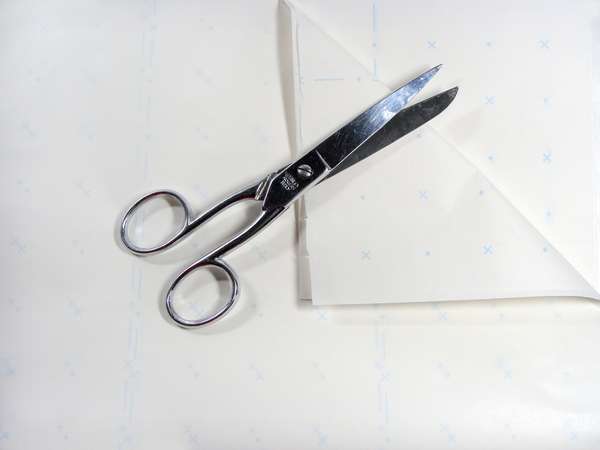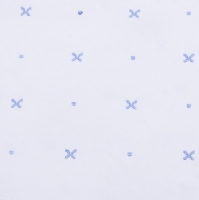 Why is the GSM important?
Because knowing the weight will tell you a few things about the paper itself.
See, here are some patterns made with the brown cardboard, and tissue paper....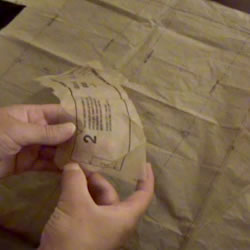 Think about YOUR ideal paper for pattern making.



You want it to be:

See-through enough for tracing

Fine enough for pins to go through effortlessly

Durable enough to withstasnd repeating folding and pinning

Has enough body to maintain a crisp, sharp edge over time

Light weight enough to be cut and folded easily

Since photo copy paper isn't very see through, tissue paper is way too fragile, and pattern making cardboard (oak tag) is bulky and difficult to store for the average household....
You will find that the dot-and-cross pattermaking paper an

excellent all-rounder

...

Your

precious patterns will last much longer

- and you will

NEVER have to struggle

with tissue sewing patterns, EVER again!
That means you can probably have some fun with your now-retired tissue patterns.....

"I was nervous about buying this without very much information about what it actually was, but I was happily surprised it was exactly what I wanted.

It is hard to find this paper in stores. It has dots, lines and crosses so you can use them for grain lines. It works perfectly for making your own clothing patterns. Highly recommended."

- Vicki, a Happy Customer


Keen To Try It Out For Yourself?
I'm so sure that you are going to love your new pattern making paper, that I am willing to
completely guarantee it...
so you'll be able to try it out for yourself and see first hand how much of a difference it makes
absolutely risk free!


I will tell you more about the guarantee in a moment..
But first, as a special thank you for buying from us, you will receive the following super bonuses:
Super Bonus Number 1 -
Be Kept in the Loop for any Specials and Limited Offers
From time to time we come across great products and share specials deals exclusively with our valued customers. By purchasing from us you are automatically a valued part of our community. Enjoy!
Super Bonus Number 2 -
Valued at $275, Yours FREE!
5 Personal emails to me (Shelley)
- Gain expert advice from your online fashion design, quilting and sewing craft expert. Ask me your most burning questions for anything to do with how to use your walking foot, sewing, patchwork and colour selection. What better opportunity than being able to communicate one on one with someone qualified to give you the right advice?
This alone makes this an outstanding offer unique anywhere!



Grab yours now and you can experience:
Create neat edges consistently......

Absolutely Stress-Free!

Get your project

Done On Time

for that special occasion: whether it be a birthday, a party, or wedding!
Save bucket loads of Money by avoiding costly mistakes - so

you can go fabric shopping (YAY)!

A sense of achievement

, because you've made something with a professional method.

No more

piles of unfinished projects - instead, you will be able to dress yourself and others!
A professional fit to everything you've made -

your friends will be dying to know your secrets.....
Why Wait?.. Simply
Scroll Up
And
Buy Yours Now!
What's more.... the money you invest in this essential tool is nothing to
how much more you'll enjoy
your hobby with your new found secret weapon...
Plus, you can now
experience the difference for yourself absolutely risk free.
I know you'll be glad you did.
Here's how...
Your No-Nonsense 60 Day
100% Money Back Guarantee...
This item comes with our No-Nonsense, 60-Day 100% Money Back Guarantee!
In the unlikely event when the item doesn't meet your expectation, be sure to contact us within sixty (60) days.
We want you to have plenty of time to feel absolutely certain that you have what you've paid for!
If you're not 100% happy simply let us know and return the item in
original condition and packaging.
We will send you a full refund (excluding postage) promptly and courteously - No Questions Asked.
That means No Risk to You whatsoever!
So the only question
is ONE pack really going to be enough, or do you need TWO?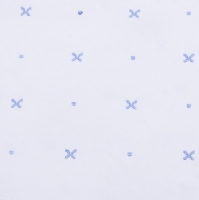 Simply

Click The Add To Cart Button

To Get Yours Now!


Now, Let's Get Your Order On Its Way To You!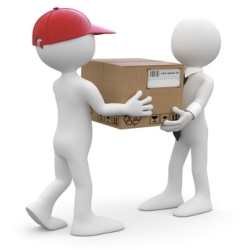 How will my order be sent?
We use a dispatch system that works out the most efficient way to send your order... this way the postage works out fair and reasonable, and your parcel reaches you quickly as well -
because we know you can't wait!
That means your parcel
may reach you by either

Courier

or

Aust Post.
In general, larger items tend to be delivered by couriers, while small items tend to go by Aust Post.
How is my postage calculated?
Great question.
Depending on
weight
and
dimension
, some times we are able to do Flat Rate across Australia, so the postage is the same no matter where you are.
Other times we use the Built-in Calculated system provided by eBay, and your postage is displayed on your screen
based on your location.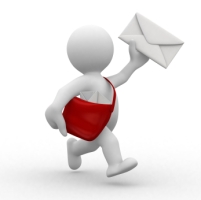 Can I get it delivered to my P.O. Box?
Depends on the item (and its dimensions), because
Aust Post have size restrictions
and couriers are NOT allowed to deliver to a P.O. Box.


Please check with us when in doubt.
If you have nominated a P.O. box, and the item is within Aust Post size, then it will go by Aust Post.
When your item is too big, then we need you to provide a physical address so we can send a courier.
Can I get my order sent to a different delivery address?
Yes! But please make sure you
send us a separate message
to let us know.
This is because eBay only provides us with the address that you have nominated on your profile, and your order will
automatically go to the address on your profile unless we manually change it.
So Please Remember to change your address in your profile if you....
have moved or change address

would like your order to go to your work place

sending a gift to someone.
We
Need Your

Correct Address
so your order can find its way to you!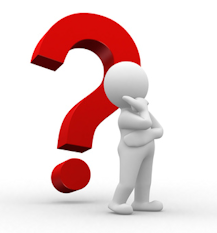 What if courier services are not available in my area?
Some locations are outside of courier services....
In these cases we CAN arrange for your order to be deliverd to your local post office.
But please
provide us with a street address
(street number & name) - even if it is the only Post Office in town - as if it is an office address.
A phone number would help too - this will avoid delays.
What if I need my order urgently?
No worries, we will do our best... but please give us as much notice as possible.
In most cases, we CAN
arrange an upgrade
from Regular Post to Express Post for a little extra.
Please contact us first so we can update your invoice to show the correct amount.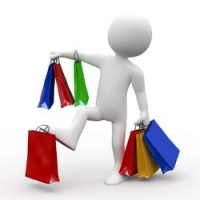 Do you offer combine shipping?
I want to order more than one item...
Sure! Please
click "Buy It Now"
for al the items you want and let us know when you're done.
A quick message is all we need.
This way we can combine the postage and work out the best deal for you. Simple!
It generally works out cheaper this way - so please wait for us to update your invoice before paying.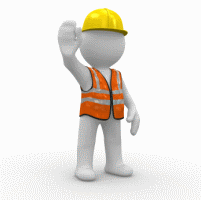 Can I pick up my order and pay cash?
No. Sorrry.
Some useful things you might want to know:


Combined Shipping

- We are happy to combine shipping for multiple purchases based on the combined weight and dimensions of your items, so after you've put an offer, why not go ahead and browse around our other listings to see what else you like... you never know what you might find!


All items we sell are

Stored in a Clean, Smoke Free and Pet Free Environment

so You can Rest Asured they will be In Top Condition when they arrive at your place.



Packaging & Sending

- All your items will be packed well and we do everything we can to make sure you package arrives safely. In the unlikely event something does go wrong with your package, please contact us via email. We do our best to resolve any concerns.



Prompt Shipping

- Your package will be sent to you promptly once payment is cleared. In most cases it will be dispatched the next business day.



Packaging Materials

- We endeavour to support "green policies" and recycle

clean

packaging materials whenever possible. Brand names on packaging material may not necessarily match the content.
!!! IMPORTANT !!!
The Courier Needs Your Phone Number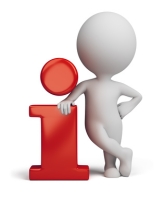 When you're completing check-out please
make sure your

best day time phone number

is included in your eBay profile because the courier requires a phone number.
Generally they may never ring you - and they tend to just turn up anyway. But their office needs to have your phone number on file for "just-in-case".
If you have any special delivery instructions, please also let us know.
It is
best to providing these details by

sending us a quick message
- this means your parcel will be dispatched to you faster.
Act Now and We'll Get It To You ASAP!

So we can get your item to you ASAP, we ask that you
complete payment within 5 working days
from committing to buy.
Please
let us know by email
if you would like to make other arrangements, such as waiting to purchasing multiple items for combined shipment / postage or waiting for pay day.
PayPal
- We reccomend payment via PayPal because this allows us to process your order quickly and PayPal also Provides You with a High Level of Security.
Credit Cards
- Visa, Master Card, American Express, Discover are available via
PayPal
payment method.
Bank Transfer Or Deposit
- details will be made available to you on checkout.
NOTE:
Please use your eBay user name or last name and post code as bank Reference when making payment. DO NOT use Item number as reference. We sell multiple items using same item number so identifying you payment from item number alone may be difficult.
IMPORTANT:
Because we aim to send your package promptly once funds are cleared there won'€™t be time to make changes to shipping details, SO when You Complete Checkout please help us by double checking we have your
Correct Address
and
Phone Number
for delivery and provide any
Special Delivery Instructions.
Order Now Before You Miss Out!

Your Satisfaction Is Essential To Us
We are committed to your satisfaction and strive to provide the highest level of customer service.
Five-Star Service Is Our Goal!
We strive to earn
Positive feedback with 100% perfect "FIVE-STAR" score from you.
Your feedback and star scores are very important because it will help us to better refine our products and services to meet your needs.
Every Step of the way through Your Purchase,
You Will Be Kept Informed
with via email communication from us to let you know what to expect next from payment through to dispatching your package and follow up service.
So before posting permanent feedback, if there is anything about this transaction that did not meet your expectations,
please let us know and give us the chance to make things RIGHT for you.
At any stage if you have a question or in the unlikely event something does go wrong, all you need to do is contact us and we will respond to you promptly and courteously. We am very friendly and approachable and always do our best to resolve your concerns with a positive outcome.
Don't just take our word for it -
Here is what some of Our Happy Customers have said...
| | Feedback / Item | From |
| --- | --- | --- |
| | WONDERFUL SELLER BUY WITH 100% CONFIDENCE GREAT PRODUCT AND SERVICE AAA+++ | burgess7110 ( 1907 ) |
| | NEW Janome Sewing Machine + Quilting Patchwork Feet Kit | |
| | seller is a ray of sunshine for customers, wonderful service....10 stars | debra6494 ( 195 ) |
| | Body Tape x2 Rolls Adhesive 10mt for Hollywood Fashion | |
| | extremely fast transaction... best ebayer I have ever dealt with, thank you | chikanga1 ( 74) |
| | 50 Empty Plasic Bobbins for Janome Sewing Machine NEW | |
| | The most professional seller to date. Thank you so much, can't wait to try it!!! | sarahet333 ( 33 ) |
| | Darning Foot Free-Motion Quilting Embroidery for Janome | |
| | good seller. the foot is fantastic! makes my project looks like professional. | whale2_2 ( 1 ) |
| | Adjustable Bias Binding Foot for Janome Sewing Machine | |
| | I love it, havent stopped sewing since it arrived. Thankyou | ruby555cat ( 164 ) |
| | NEW Janome Sewing Machine + Quilting Extension Table | |
| | Awesome machine! Would definitely buy again, super fast shipping A++++++++++++++ | marklx355 ( 86 ) |
| | NEW Janome 19110 Sewing Machine Quilting Patchwork BNIB | |
| | absolutely the very best definitely sure use this trader again prompt accurate | thomascatosaurus ( 12 ) |
| | Walking Foot Even Feed for Janome Sewing Machine NEW | |
| | A ten star performer. Honest reliable helpful expedient dispatcher follow up | thomascatosaurus ( 12 ) |
| | NEW Janome 19110 Sewing Machine Quilting Patchwork BNIB | |
| | Wonderful seller! 5 stars for great service! Well done...recommend this seller! | havenfarm2008 ( 191 ) |
| | Darning Foot Free-Motion Quilting Embroidery for Janome | |
| | best zipper foot I've had in 60 yrs of sewing many thanks | coldtinny ( 428 ) |
| | Adjustable Zipper Piping Foot for Janome Sewing Machine | |
Why Wait...?
Scroll Up And Put Your Offer In Now,
You Know You Deserve It!

Got A Question?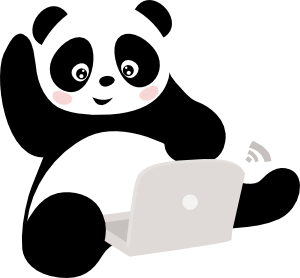 Would you like more information on the item?
Can we clarify anything else for you at all?
Please
feel free to email us through eBay
.
Your emails will be responded to ASAP, usually within 24 hours during business hours, Monday to Friday 9am to 5pm VIC time.
P.S.
Don't miss out on this hot item, if you want to grab a bargain and enjoy great service, what are you waiting for?
Buy Now With Confidence!
P.P.S.
We
guarantee you'll love your purchase
and can't wait to get it on its way to you!
Thank You So Much for Dropping By,
Have Fun Shopping and Happy eBaying!