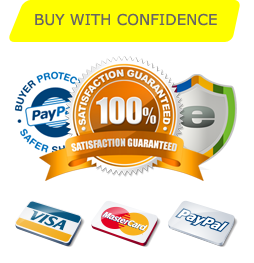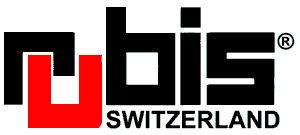 RUBIS VICTORINOX Nail Clipper in Skai Pouch
8.2055.C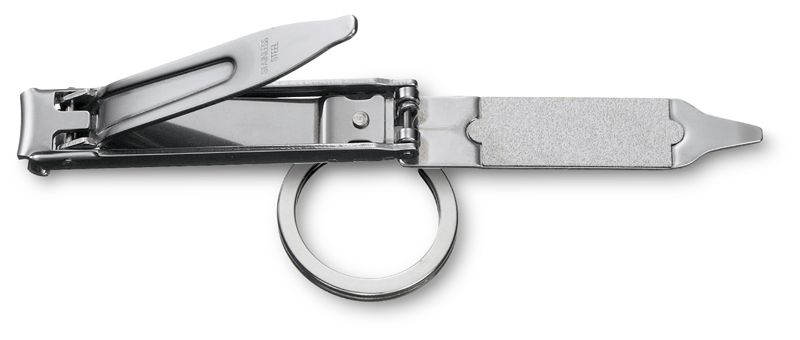 "Superficial luxury and the times of overstatement are over. Instead, there is a new luxury that focuses on the value of things. I call it sincere luxury.People want things that aren't more inflated than they really are. It is an unhurried luxury, without shortcuts and sensationalism. And this is how I see our tweezers: Because they are the realisation of the best that a pair of tweezers can be. Thought through right down to the last detail, without compromising on materials or workmanship, in a timeless design that sidesteps all fashionable and short-lived trends. This return to real value is what I consider to be today's luxury."

All of our products are made by hand from the best steel, consistent with all the rules of traditional craftsmanship. And during all processes, our products are repeatedly tested and controlled, so that no product leaves our manufacturing facilities that does not meet with the very highest standards. It is this desire for perfection that can be sensed in every one of our products - including our tweezers, which you are perhaps holding in your hand right now. Similar to a greenhouse with just the right climate, we try to create an atmosphere in which our employees can give their all and be creative, so that maximum quality can evolve. The individuals with whom we work have the knowledge and experience to achieve excellent results in their specialised areas. And when necessary, they can work quickly and efficiently. However, when it's a matter of the utmost accuracy and care, they allow themselves the time that is needed - for example, when putting the final touches on the tips. Our passion for quality reflects our quest to preserve Swiss craftsmanship and, at the same to, to combine this with state-of-the-art technology.
Rubis Classic Steel
"When we introduced our first cosmetic tweezers onto the market in the 1980s, it was somewhat of a sensation. It was as though someone was finally taking the small, everyday needs of women seriously. Back then, tweezing with imprecise tweezers was often torturous. Up to that point, Rubis had made a name for itself above all with their top-notch watchmaker tweezers, which were used by the renowned Swiss watch manufacturers Rolex, Audemars Piguet, Patek Philippe and Cartier to insert the rubies - a job that required the utmost precision. It was this high standard of quality which we brought to the area of cosmetics. We already knew from experience what it takes to make a truly good pair of tweezers. And I also knew what women expect from a fine cosmetic tweezers. We thus sought to combine these two aspects in a new form that was perfectly tailored to meet these demands. Today, Rubis products are recognized as icons in tweezers design. You will therefore not only discover your tweezers at your beauty expert's, but also at completely unexpected places like, for instance, a design museum. However, I consider the most important place to be a different one altogether: the place in your everyday life. Because that is exactly why we have made our tweezers as attractive and practical as they are"
Fides Baldesberger

Use
Rubis Classic Steel is a high-quality cosmetic tweezers that facilitates comfortable, precise use: The model with pointed tips is particularly suited for the removal of ingrown hairs or splinters. Its slanted tips make it ideal for plucking eyebrows. Made completely of high-quality surgical steel, you can disinfect and sterilize Rubis Classic Steel without a problem. Thanks to its perfect ease of handling, make-up artists like Bobbi Brown and Soul Lee prefer to work with Rubis cosmetic tweezers.

Material
What characterizes a really good pair of tweezers? Three things: The perfect closing of the tips, their precise edges, and an arm tension that, when squeezing the tweezers, offers gentle, flexible resistance. Sensitive qualities that, even with a great deal of experience and expertise, can only be coaxed out of the steel when it is of the highest quality. Which is why compromises are not an option. We therefore only work with top-quality surgical steel that is acid-proof, antimagnetic and rustproof. Thanks to these outstanding material characteristics, our tweezers retain their perfect functionality for many years.

Manufacture
Values are important to us. In our products and in the methods we use to produce them. We have been manufacturing tweezers for over 60 years in Switzerland. With experience and skilled employees, many of who have remained true to our company for several years. Exceptionally reliable and precise cosmetic tweezers are the result of a 45-step process that is very much in the tradition of Swiss precision mechanics. Made by hand - and, in a final step, again tested individually under a magnifying glass. Only tweezers that pass this test receive the seal of quality "Rubis. Made in Switzerland."

Design
For us, design isn't just a matter of form. It is our promise that we do everything possible so that our products retain their convincing shape and perfect function for many years to come. And since it hasn't gone unnoticed that we take this promise seriously, our tweezers and scissors have been honoured internationally with numerous renowned awards for their outstanding design. The Rubis Classic Steel was designed by Fides Baldesberger.

Rubis. We believe in the small difference.
Why Choose OUR Online Shop?

Brand New Stock
We sell only Brand New stock. Our' bulk-purchasing and high-turnover business model allows us to deliver Brand New products at wholesale prices direct to the public.
Brand New
This item is 100% Original, We guarantee that all products sold are sourced from original & authentic suppliers, A Tax invoice is issued at the time of purchase which provides our Business details including our ABN and warranty information.

Manufacturer's Warranty
This product includes Manufacturer's Warranty. A GST-registered Tax Invoice is supplied with all of our items sold, providing the necessary proof of purchase required for warranty purposes. For our full warranty details please email.

Delivery - Via Australia Post Eparcel
IF APPLICABLE - We offer a delivery via Australia Post E parcel with tracking OR a Courier Service with signature-on-delivery security. Track your parcel online from our warehouse to your door. Optional transit insurance is also available at checkout for extra peace of mind. Tracking via Australia Post is available
here

Delivery - Via Couriers Please
IF APPLICABLE - We offer an delivery via Australia Post E parcel with tracking OR a Courier Service with signature-on-delivery security. Track your parcel online from our warehouse to your door. Optional transit insurance is also available at checkout for extra peace of mind. Tracking via Couriers Please is available
here

Feedback
Don't take our word for it, review over 5000 feedback testimonials left by our satisfied customers. Feedback is a reflection of how our business is conducted and we are proud to share these testimonials with you.
Pick up Available
We operate an online only business, however pick up of items IS NOW available by appointment only Our warehouse is located near Riverview, Sydney