Spring Racing Carnival season highlights the height of spring fashion in Melbourne and is the place to find some of the most forward-thinking race hat designs. The fashions at the Melbourne Cup garner attention from around the world, and Fashions on the Field awards have been given out for over 50 years. Check out these 10 inspirational Melbourne Cup hats to get ready for the races and start shopping.
1
Teardrop-Shaped Hat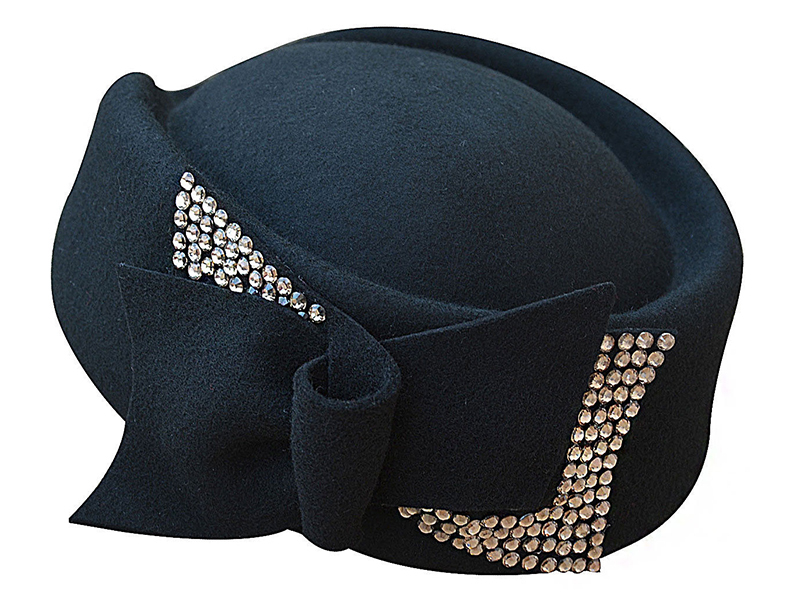 A delicate teardrop-shaped base is favoured as the base for many fascinators, seen in the designs of Australian milliner Marilena Romeo. The tiny teardrop is often exaggerated with feathers and adornments spewing forward to create a veil effect or sculpted upwards to add height and drama.
---
2
Brimmed Organza Hat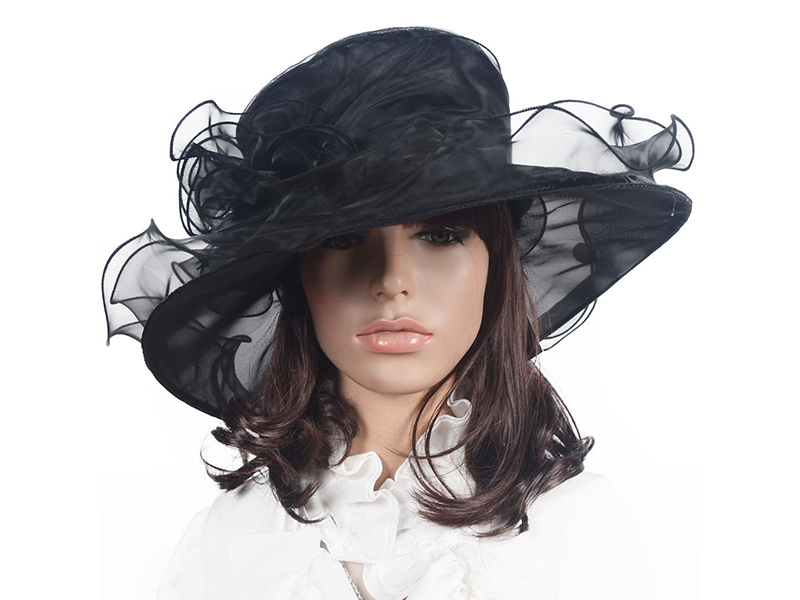 Both classic and elegant, this style has maintained a presence at the Melbourne Cup for decades. The moderate brim and organza material make it practical and lightweight, achieving an understated elegance for the wearer. Seen in a variety of hues from basic black to shocking pinks, it often gets accessorised around the base of the crown. Contemporary designers take this style staple and add flair with unexpected colours and eccentric embellishments.
---
3
Cadet Hat
Straying far from traditional race-day millinery, the cadet hat mixes military style with the fashion of the race track. One of the best executions of this was seen at the 2012 Melbourne Cup when milliner Craig Braybrook's towering white cadet hat trimmed with a silver belt and rounded visor won the designer category of Fashions on the Field. It is important to take care in selecting a dress and clutch when wearing a cadet hat to avoid a costume-like appearance.
---
4
Feather Hat

Feathers continue to remain a staple of high fashion, and milliners make use of this fanciful embellishment. Frequent winner of Fashion on the Field and regular at the Melbourne cup, Chloe Moo wore one such design by Monsoon Millinery. The centre was an oversized bubblegum-pink flower made of many small feathers with long, thin feathers in varying shades of coral, orange, and pink projecting even farther out to complete the whimsy of the fetching fascinator. Arturo Rios has also experimented with this style, as seen by the oversized butterfly-shaped feather hat in his 2014 collection.
---
5
Flower Sculpture Hat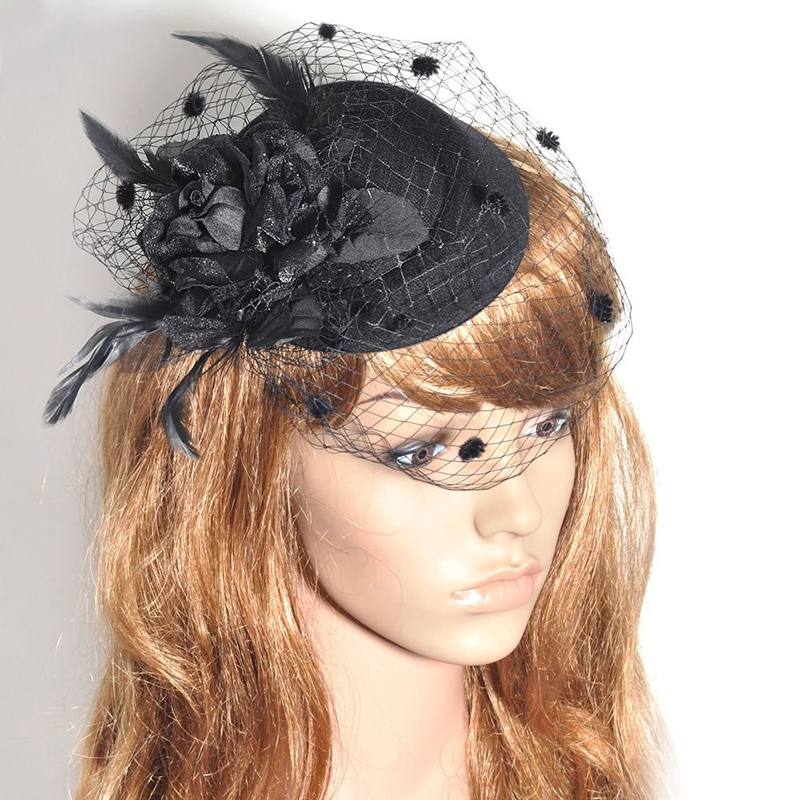 Many flower sculpture hats can be found at the Melbourne Cup, and the array of arrangements and adaptations makes this one of the most inspiring styles to witness and wear. Philip Treacy's designs have featured an arch of flowers sweeping from one side of the head and gracefully angling downwards; Ford Millinery's Flower Drum hat illustrates an entire flower garden extravagantly shading the wearer's face. With designs like these, flower sculpture hats continually offer a fresh perspective.
---
6
Looped Fascinator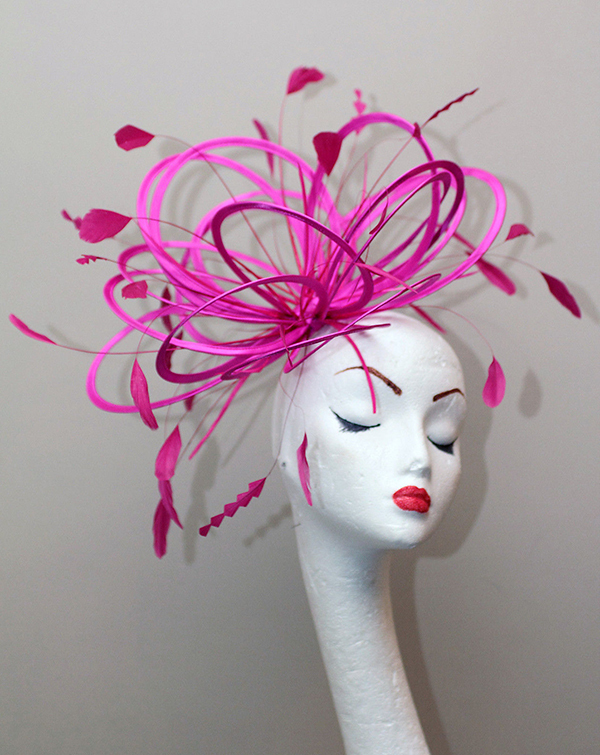 These fashion-forward fascinators can be found with loops carefully constructed to imitate a bow, or sculptured in a stark modern style where a single curled ribbon gracefully arches above the fascinator base.
---
7
High Hat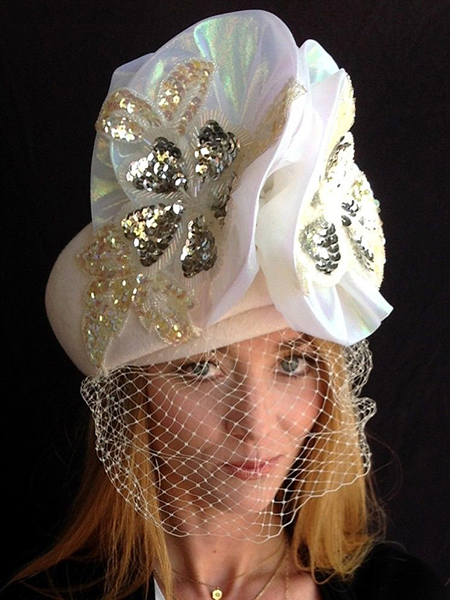 Height is added to a variety of hats through structure and various adornments, but the well-arched single-feather plumes found on Ford Milllinery pieces can measure up to 80 cm, and the elaborate arrangements in the Richard Nylon Gallery also feature soaring styles.
---
8
Veiled Hat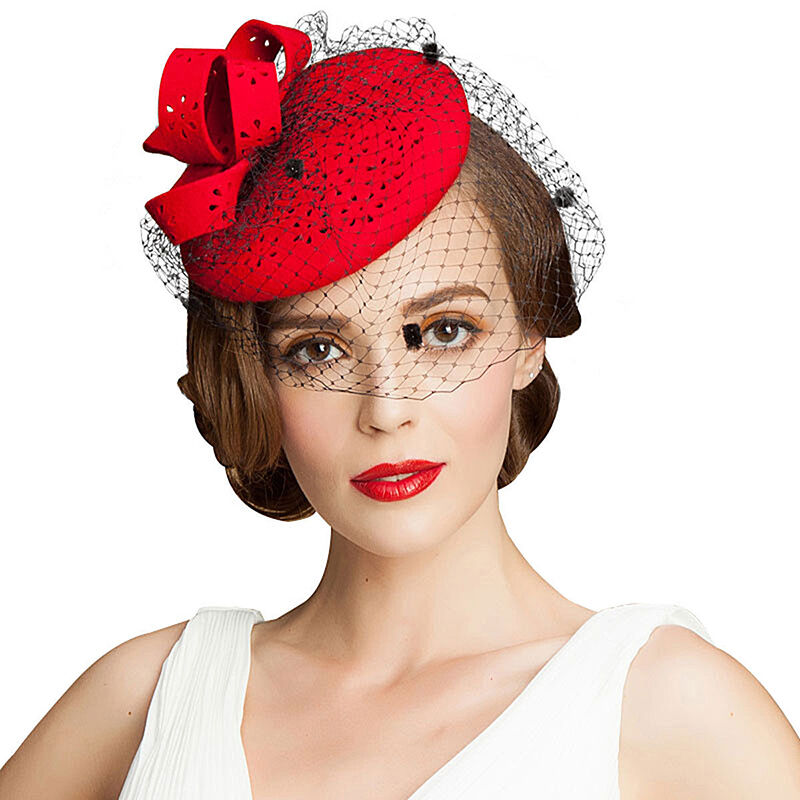 Dainty birdcage veils are often featured on both hats and fascinators, but stylish ladies are reworking the veil. At the 2013 Melbourne Cup, Kate Waterhouse wore a pale lavender veil covering her entire face and topped it with a sweet bow. Kerrie Stanley has done millinery pieces where towering abstract arrangements flow downwards and transform into unconventional veils.
---
9
Laser Cut Hat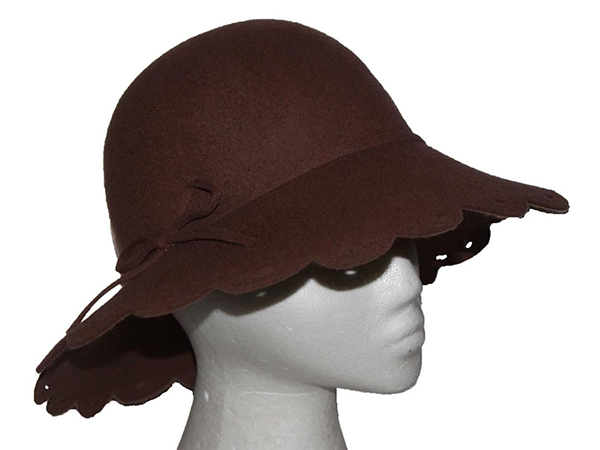 Aniseh Fakhri of Aniss Studio turned heads and won the Millinery award with her 2013 Melbourne Cup creation of laser cut plywood. The laser cut offers precise detailing, recreating the look and feel of elegant needle work in a variety of unexpected mediums. One of the most cutting-edge hat styles for the Melbourne Cup, laser cut hats can be found in fascinator, cloche, pillbox, and brimmed styles.
---
10
Lace Hat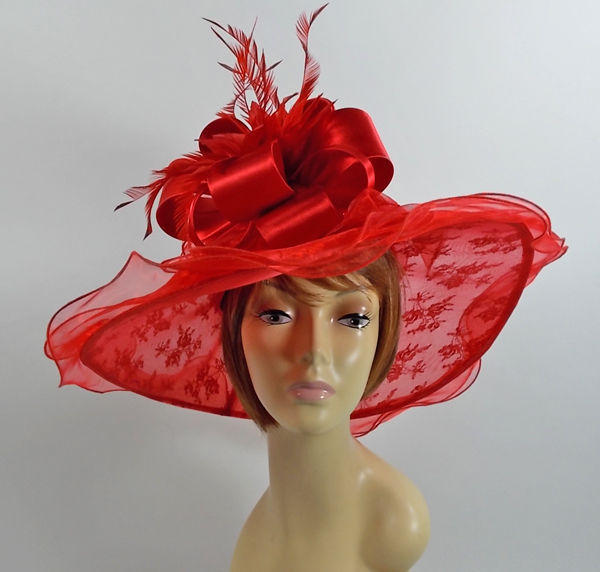 Making lace the focal point of the millinery piece is another new twist, and the once accent-only item is being used for the main construction. Milliner Jane Stoddart has several pieces in her collection with white lace, truly embodying the fresh look of spring and the traditional elegance associated with the Melbourne Cup. Some favourite executions of the inspirational lace hat include fascinators with lace arranged in whimsical creations, as well as vintage pieces with the pillbox covered in lace with a crown sitting regally on top.