An iPhone car mount is a practical item for your car. These mounts are valuable for reasons of safety as well as convenience. In many places, it's against the law to use your phone while driving. When you need to use your GPS system or want to play music on your phone, a car mount is a safe and legal option. These mounts allow you to easily see your phone's GPS or take calls on speaker phone so that you can keep your focus on the road and remain hands free.
Choosing an iPhone Car Mount
There are many options when it comes to car mounts for your iPhone. While you're shopping online for one, you'll want to keep in mind factors like price, design, and functionality. Below are eight highly rated car mounts for the iPhone (and some are compatible with other smart phones as well)
1
Aduro U-GRIP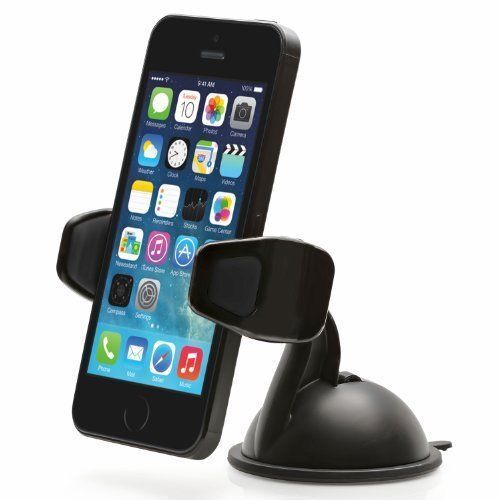 The Aduro U GRIP offers a grip for the phone and a suction cup for the dashboard. It can be rotated up to 360 degrees for versatility. The design is simple and minimal, with no excess frills. The U stands for Universal, which means that this device is compatible with numerous other smartphones in addition to the iPhone.
---
2
Lottie Easy View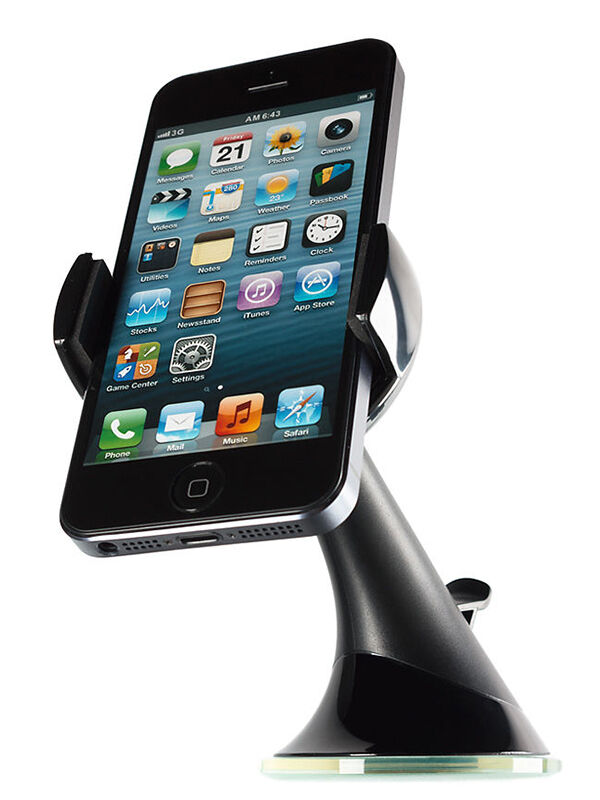 The Lottie Easy View offers a sleek and modern design that matches well with the iPhone. It features foam grips to protect your phone, an easy to use one-touch mounting system, and a strong suction pad that can attach to either your dashboard or windshield. This is the ideal car mount for those who are interested in both functionality and style.
---
3
Nite Ize Steelie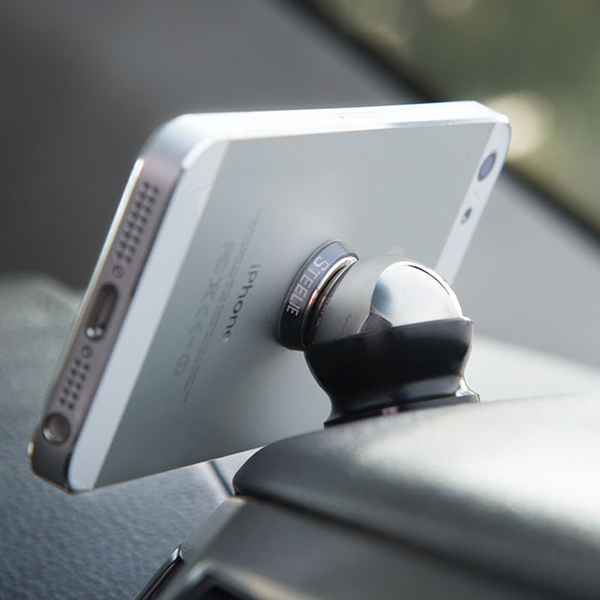 The Nite Ize Steelie is a bit unique in that it relies on attaching a magnet directly to the back of your hard iPhone case or the iPhone itself. The magnet then connects to the Steelie's ball mount, which you can secure to your dashboard. The fact that it is a ball mount allows you to easily re-position your phone to match your needs and preferences.
---
4
Griffin AirCurve Window Mount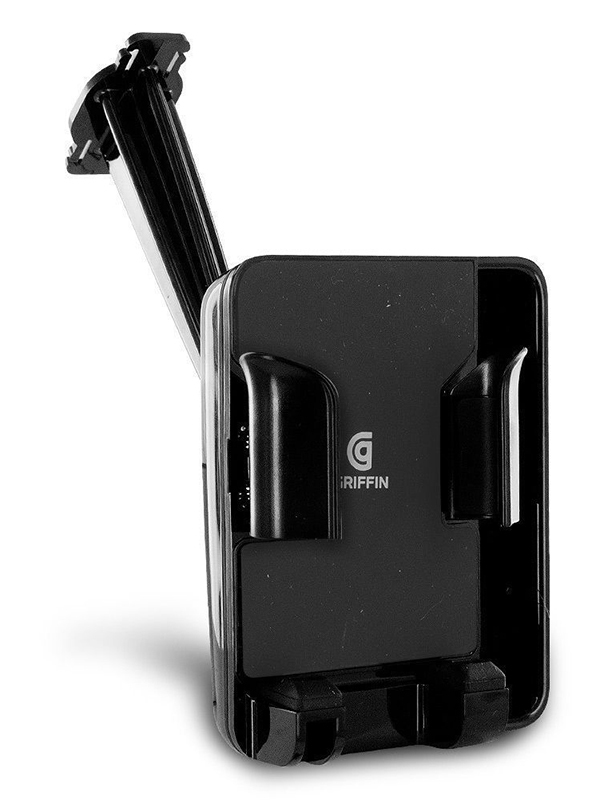 The Griffin AirCurve Window Mount enables you to either connect your phone to your car's dashboard or a window, providing for versatility. A unique feature of the Airwave is that it aims to help amplify the sound of your phone's speakers, thus providing additional benefits.
---
5
Kenu Airframe Portable Car Vent Mount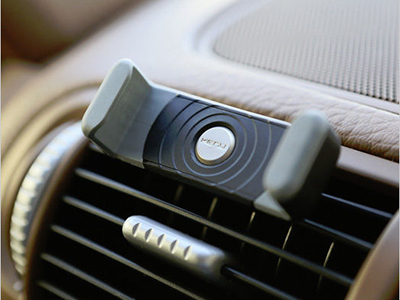 As the name suggests, the Kenu Airframe Portable Car Vent Mount enables you to connect your phone to your car's interior vent. In order to provide you with the highest levels of versatility, this mount allows you to clip your phone onto any sort of vent, whether it's horizontal, vertical, angled or circular.
---
6
Montar Car Mount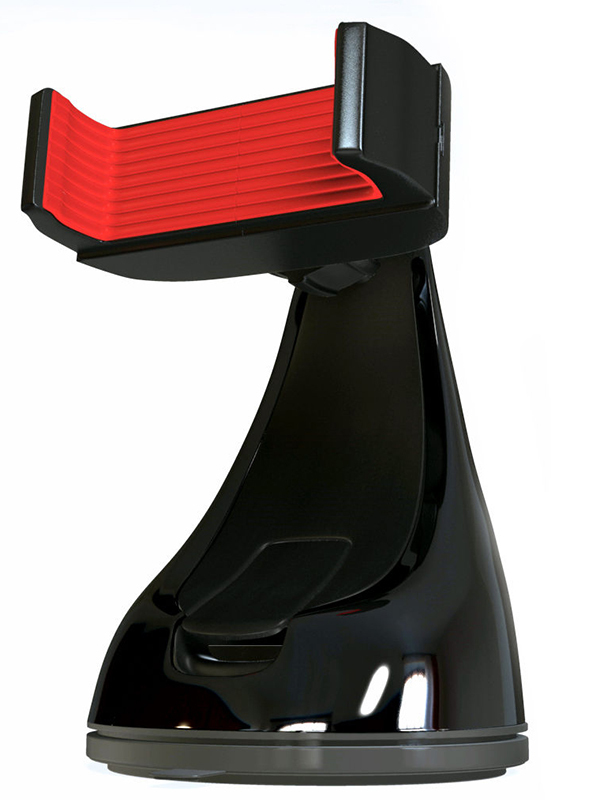 The Montar car mount allows you to attach your iPhone to the dashboard of your car. It stays in place by using a strong suction cup so that your phone will be secure, even when you're dealing with rough terrain.
---
7
NEO GRAB Smartphone Holder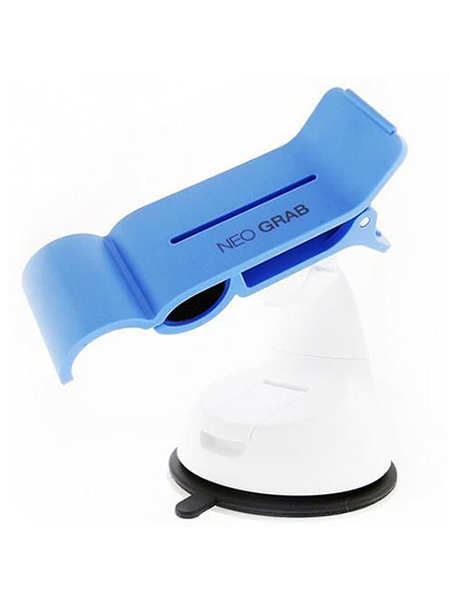 If you want to jazz up your car mount with some bright colours, the NEO GRAB Smartphone Holder is the option for you. It's available in pink, black, blue, green, and white. It offers a fully adjustable ball mount and a suction cup you can attach to any flat surface in your car.
---
8
Universal Dashboard Mount with Build-In Holder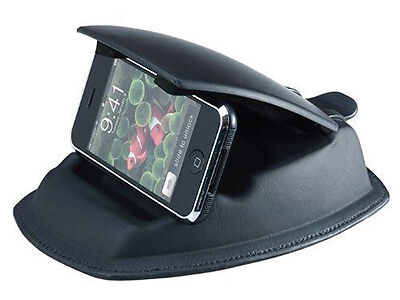 If you don't to use a windshield mount or they aren't legal where you live, this is a solid and reliable alternative. It features a built-in lock bracket that fits most smartphone cases up to 12 cm and also prevents glare from the sun. It fits many other smartphones, and it also fits many regular GPS systems as well.
---
Conclusion
With all of these options, it's easy to find a
car mount
for your iPhone that fits your budget and your needs. Browse a useful guide in order to get more information, and see which car mountwill work best for you, or navigate to the mobile phone accessories portal to begin looking at all of your options.