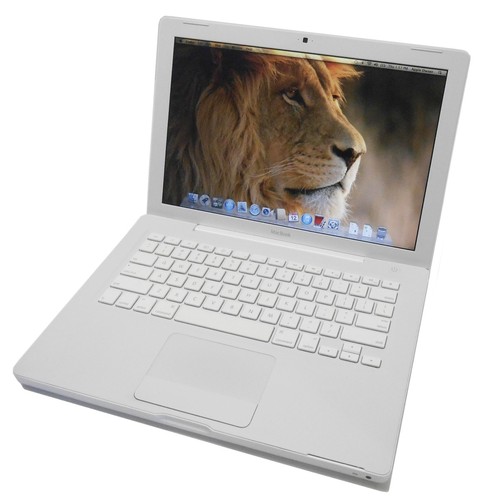 The MacBook A1181 is one of the earliest MacBook laptops which were produced and widely available. The A1181 remains a capable machine which is useful for a range of simple computing tasks, including surfing the web, enjoying media such as music and movie and reading emails. The easily portable and lightweight MacBook A1181, along with a wide range of other Apple laptops, can be found on eBay.
Key Features of the MacBook A1181
The MacBook A1181 model offers a variety of key features which make it a good choice for a budget laptop.
· The laptop is available in both black and white, meaning buyers can choose the colour of their purchase depending on personal taste as well as to match it with any peripherals or accessories such as laptop cases.
· This model also features a magnetic latch, featuring no moving parts, ensuring a durable and simple way to keep the laptop closed up when not in use.
· The case is also designed so that it is easy for the user to replace or upgrade the hard drive and RAM with compatible components, meaning that it is possible, to an extent, to increase the capabilities of the laptop after purchase.
· A built in webcam is also featured, enabling video chat and image capture.
MacBook A1181 Hardware Specifications
Key hardware specifications, such as the processor type and speed and hard drive capacity, are important factors in determining the capabilities of a laptop.
| | |
| --- | --- |
| Screen | The built in screen is 13.3" in size and features a resolution of 1280 x 800, which is suited for basic tasks such as web browsing and media playback¸ though is much lower than modern, high definition displays. This laptop is not suited to high definition video. |
| Processor | This laptop features an Intel Core Duo T2500 processor. The two cores enable the laptop to multitask effectively, though the laptop is less suited to intensive tasks such as running modern games. |
| Graphics Processor | The MacBook A1181 does not feature a dedicated graphics card, and uses an integrated Intel GMA 950. This offers basic functions, but will not be able to effectively run many modern games, or other intensive applications. |
| RAM | Most models of the MacBook A1181 feature 2GB of RAM, enabling it to run most basic applications smoothly. |
| Hard Drive | This MacBook was released featuring a hard drive capacity of 60GB, which can store a good deal of music, video and other files, though users of large media files may prefer to make use of external storage options. |
| Optical Drive | The laptop features a single optical drive which can play and read DVD discs. |
| Operating System | The A1181 runs OS X Tiger, which can run a range of compatible programs, though may have compatibility issues with more recent programs and applications. A more recent OS can be installed, if the hardware can support it. |
A1181 Connectivity Options
The MacBook A1181 offers a suite of connectivity ports, enabling the laptop to connect to networks and other devices.
| | |
| --- | --- |
| USB | USB ports enable the connection of peripherals such as mice, as well as the ability to transfer data onto USB flash drives and external hard drives. The A1181 features 2 USB 2.0 ports. |
| Wired Network | Wired network connections can offer a fast and secure alternative to wireless networks. This laptop includes an Ethernet and Firewire port. |
| Wireless Network | The A1181 includes a wireless network card, enabling it to connect to wireless home networks and public hotspots, and enabling easy wireless internet connection when used with a router. |
| Video | A mini-DVI port enables the laptop to connect to compatible external displays, such as monitors and televisions, and use these as additional displays. |
| Audio | Microphones and headphones can be used with the standard audio jack featured on the MacBook A1181. |
MacBook A1181 Accessories
A range of accessories are available which can enhance the user experience of the A1181.
An external hard drive can be ideal for use with models which include a smaller hard drive capacity, enabling users to easily store music, video and more without taking up space on the laptop itself.
· External hard drive capacities can reach 3TB, and smaller portable devices are available as well as larger drives designed to remain on a desk.
· A carry case makes it easy to safely transport the MacBook along with key accessories, while security locks and anti-theft devices are also available.
How to Buy a MacBook A1181 on eBay
A wide variety of Apple laptops and desktop computers can be found on eBay, including the MacBook A1181 laptop.
· The MacBook Pro A1181 can be found in the Computers category, under MacBooks in the Apple Laptops section.
· Items can be arranged by categories such as price, RAM, processor type and condition.
· Important information about an item, such as the hard drive capacity of a laptop, will often be prominently displayed in the item listing, making it easy to see if an item meets any requirements.
· More detailed information about a laptop can be found on the item page. This includes information about the seller, such as item reviews and feedback ratings, which helps to ensure that a purchase can be made with confidence.
· When looking for a specific model of laptop, it may be easier to use the eBay search function, which can be found at the top of every page. Searches will return relevant results from across the site, or within a specific category.
· Look out for deals on MacBooks in the Computers category.
Conclusion
One of the first models of MacBook widely available, the A1181 is a great choice of laptop for those looking for a budget machine which will run basic applications and provide users with an enjoyable experience whether surfing the web, listening to music or watching movies. A variety of MacBooks as well as other laptops and accessories can be found on eBay.