Projectors are no longer bulky machines for displaying presentations at work. As they shrink in size and benefit from advanced optics and lighting technologies, projectors have also become a staple of home theatre equipment. Compact projectors vary in size from small projectors that are just as portable as laptops, to
pico projectors
that are palm-sized. While more expensive projectors output more lumens and have higher resolutions, the best sub-$500 projectors are still bright and sharp enough for the typical user.
1
ViewSonic PJD5533W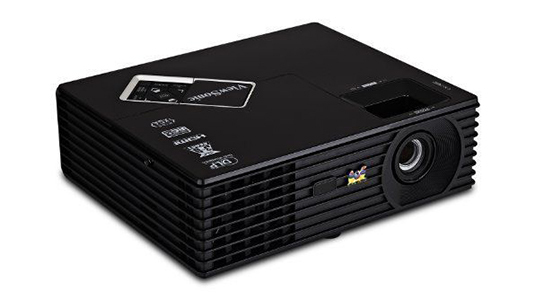 The PJD5533W is a compact and lightweight DLP 720p projector. With a lamp that emits 3,000 lumens, this ViewSonic projector produces sharp and bright images regardless of the intensity of ambient light. Its lamp has a rated lifetime of 10,000 hours thanks to an adaptive technology that reduces brightness when the projector is idling. Even though it weighs 2 kilogrammes and is only 8 centimetres thick, it has an integrated speaker that is useful for multimedia presentations and video playbacks. ViewSonic PJD5533W not only plays HD videos, but 3D videos as well.
---
2
Epson VS330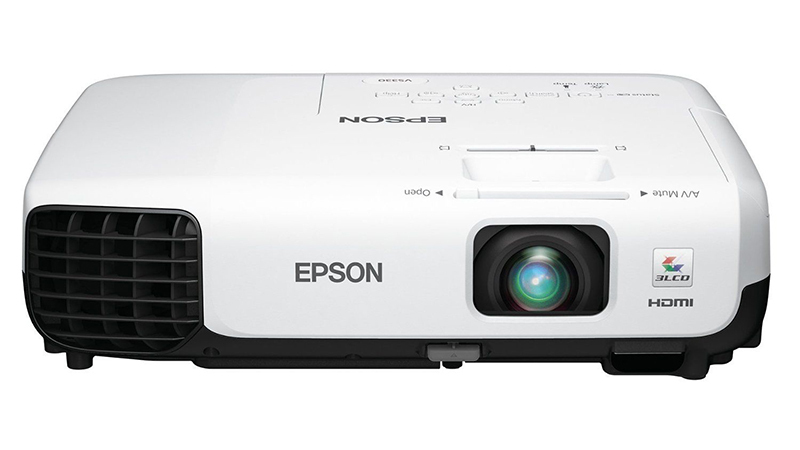 Unlike DLP projectors, Epson VS330 uses 3LCD projection technology and delivers bright images via three chips. This makes it three times brighter than a single-chip DLP projector. Even though it packs three projection chips, the VS330 is only a little heavier than ViewSonic PJD5533W. Like the latter, it is also a 720p projector. It outputs 2700 lumens, has manual zoom, and packs an integrated mono speaker. Even though the VS330 produces lifelike projections by processing high-definition images through three separate chips, its 200-watt lamp lasts up to 6,000 hours.
---
3
Optoma X316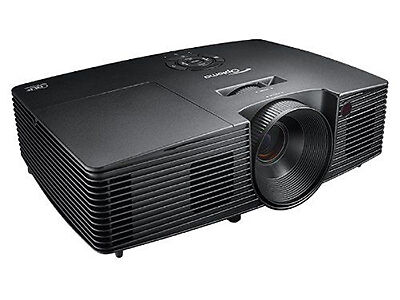 Like ViewSonic PJD5533W, the X316 is also a 720p DLP projector with a built-in 2-watt speaker, support for 3D playback, a low-power mode, and a lamp that lasts up to 10,000 hours. At 3,200 lumens, the lamp in this projector is slightly brighter, and a high contrast ratio keeps the images it throws in sharp focus. While this Optoma projector has the same 4:3 native aspect ratio as an Epson VS330, it also supports the widescreen 16:9 aspect ratio native to the PJD5533W. Besides the usual input/output ports normally found on projectors, the X316 can also connect with PCs and mobile devices wirelessly via an optional wireless dongle.
---
4
BenQ MX525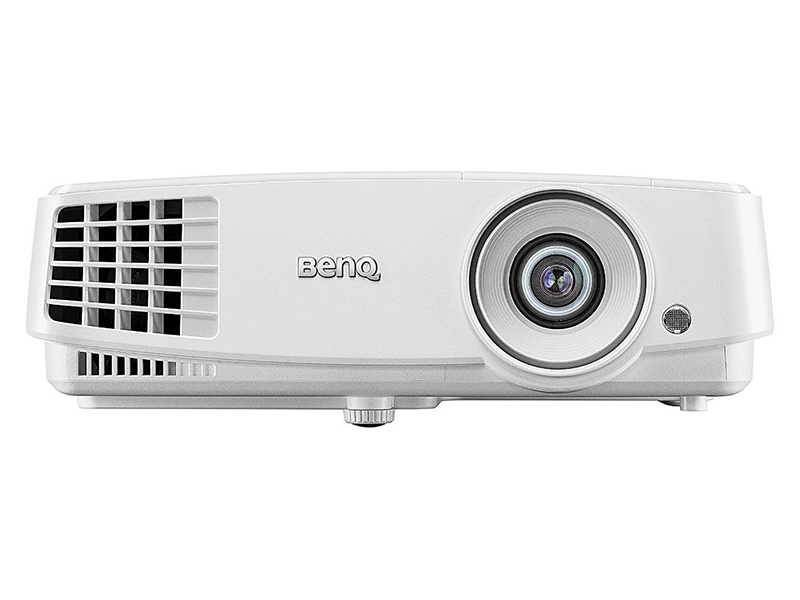 In many ways, this BenQ DLP projector is an Optoma X316 in a sleeker case. Its lamp outputs 3,200 lumens and has a rated lifetime of 10,000 hours. It also has a smart low-power mode to prolong the life of the lamp and is capable of 3D playback. However, the MX525 improves on some of the features of the X316. For example, while the latter supports two aspect ratios, BenQ MX525 supports four more aspect ratios besides its native 4:3 format. In addition, the MX525 supports nine more languages than the 19 on-screen display languages supported by the X316.
---
5
ASUS S1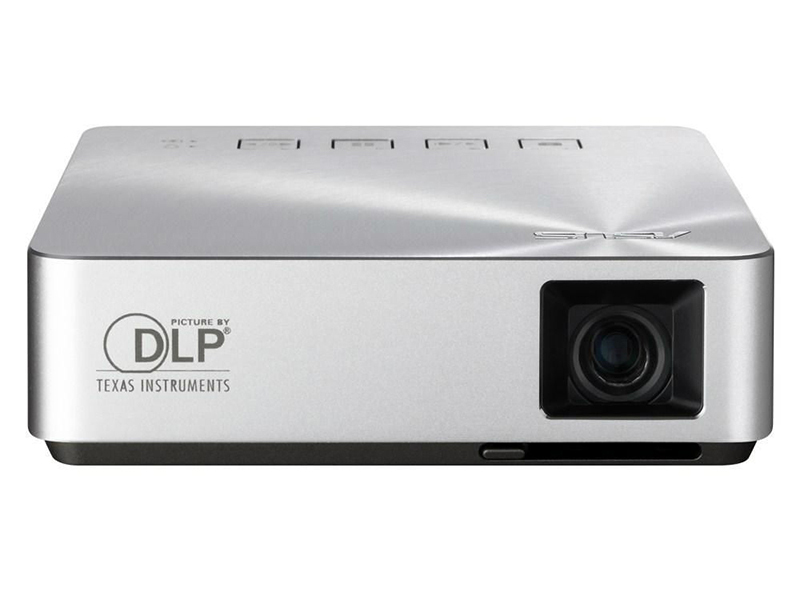 Pico projectors pack an impressive amount of technology within their small cases. Even then, ASUS S1 is not your average pico projector. It weighs 342 grams and is only 3 centimetres thick. Insides its small, svelte aluminium shell of ASUS S1, there is a rechargeable 6000-mAh battery, a SonicMaster-enhanced speaker, and an impressive DLP projection technology capable of throwing up a bright 100-inch display. Its LED lamp has a rated lifetime of 30,000 hours and outputs 200 lumens. The S1 uses HDMI and MHL ports to connect to mobile devices. In addition, the pico projector not only runs on its own internal battery but also charges connected mobile devices.
---
6
AAXA P4-X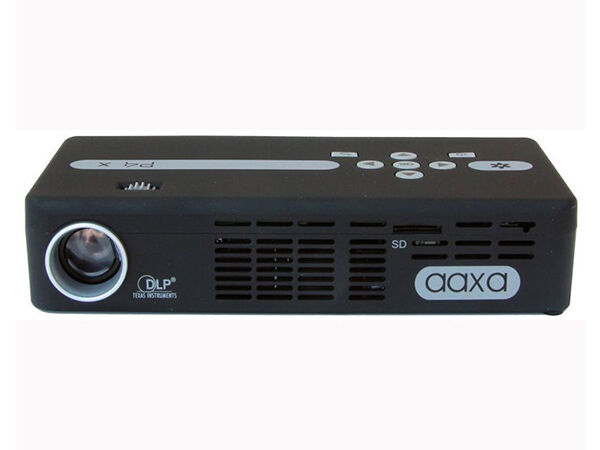 AAXA is a leading manufacturer of pico projectors and the P4-X is one of its bestselling products in this category. Like ASUS S1, this AAXA pico projector packs a rechargeable battery and speaker within its palm-sized shell. However, its LED lamp only outputs 125 lumens and has a lifetime of 15,000 hours. On the other hand, the P4-X has more input and output ports than the S1. Besides its USB and mini-HDMI ports, this pico projector also has VGA and Composite A/V ports as well as a microSD slot and a 3.5 mm headphone jack.
---
How to buy projectors under $500 (AU) on eBay
There is a wide selection of projectors available from sellers on
eBay
. You can use the search tool on the website to quickly find the one you need. To find sub-$500 projectors, set the price option accordingly before conducting your search. To make your search results more relevant, apply other filters such as condition, brand, connections, display technology, and delivery options. Before finalising your purchase, make sure to read product descriptions carefully, especially when comparing projectors from the same manufacturer.