Why You Should Consider Buying a Clay Target Thrower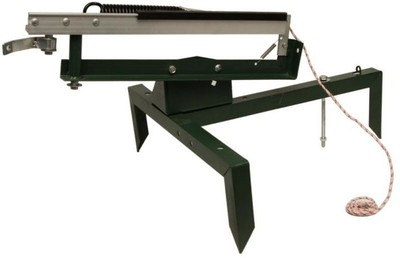 Are you looking for some target practice? Unless you have been hunting game all your life, you would find it difficult to get your shots on target when you go on a hunting trip. Therefore, it is best to be proactive and practice shooting before you leave on the trip. Obviously you cannot hunt game to practice but an equally effective way is to shoot down moving targets. For that, you can purchase a clay target thrower. Use the thrower to toss targets in the air and take shots at them. Over time, your aim and technique will improve and you will definitely be able to shoot larger targets.
Yet, this is not the only reason why you should consider buying a clay target thrower. Here are some others:
First of all, you can purchase the clay target thrower at an affordable price that would fit nicely within your budget.
The throwers are made from top quality materials so you can expect them to last you some time.
You can adjust the throwing angle to get the target in just the position you want.
The targets go out as far as 20 metres from where they are thrown. Even if you throw them, it is still a fair distance to practice your shooting.
The clay target thrower is easy to use. You need load it once to practice for a while.
All in all, using a clay target thrower is a great way to get some target practice without spending too much effort or money.
CLICK BELOW to see all the targets in our store
https://stores.ebay.com.au/crosshairsinternational/Targets-Traps-/_i.html?_fsub=527537619&_sid=1094279779&_trksid=p4634.c0.m322