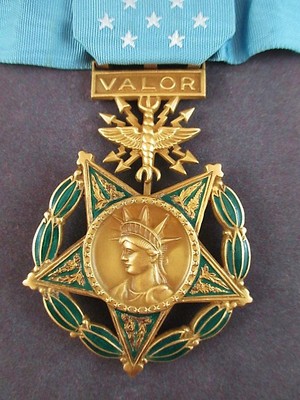 A COMPREHENSIVE GUIDE ON HOW TO DETECT FAKE MILITARIA ON EBAY, learn the production methods used to make original and fake militaria, also the tips on collecting military orders and medals in today's marketplace.
A little history on our company Elite Militaria Pty. Ltd. We have been selling fine antique militaria on eBay for over 6 years now, and have been collecting militaria for nearly 30 years. This guide will pass on some of our knowledge to the future collector's of fine antique militaria, especially if you collect military Medals and Orders.
If you do not wish to read about collecting military Medals and Orders please skip this section, and go straight to Detecting Fakes.
New to eBay military collector's: normally start with collecting military medals and orders. Medals are awarded for acts of gallantry (bravery),campaign service, long service and are the military symbols of honour and sacrifice. Unlike coins, made by the millions, some of the rarer medals and orders are only struck in small quantities. Named medals with a recipients details, are very unique, one of a kind items, with a soldier's acknowledgement of his life preserved .
Military-Monsanic Orders first appeared during the first Crusades: their members were usually monks who also served as soldier's or caretakers to protect pilgrims on their way to the Holy Land. The most famous of these orders are the Order of the Temple, the Order of Saint-John of Jerusalem (Malta) the Order of the Holy Sepulchre and the Order of Saint-Lazarus.
The medals awarded from countries like Australia, Britain and the USA have the recipients' name, rank and sometimes regimental number inscribed either on the back or the edge of the medal. Medals awarded from countries like Germany, have no inscription on them, but are awarded with an award certificate with recipients details.
Authentic soldier's medals inscribed with their details have more collector's value then un-named medals, the higher the award, especially for gallantry, the higher the collector's value. If the medal is named, it is possible to research the recipients details and in many cases download his or her whole military file from such sites as the Australian War Memorial and the British Commonwealth War Graves Commission, Order's, Medals and Research Society. Outside links are not allowed on eBay guides so it will be necessary to search on Google for these sites. Each country has their official manufacturers for military medals.
United States Medals: current types as awarded have three different hallmarked (makers marked) under the pin on the reverse, the three current official makers use the U.S. Federal code G23, G27, NWT MINT (please note) North West Territorial Mint purchased GRACO G27 in 2012, they are currently replacing all the G27 hallmarks with their own hallmark NWT MINT.
If a current U.S. made medal purchased does not have one out of these three codes then it is a fake. Most collector's start by buying U.S. Medals, the reason is, they are beautifully designed medals with a great military history, and genuine U.S. medals are reasonably priced on eBay. The second highest U.S. bravery medals, the U.S. Army Distinguished Service Cross, U.S. Navy Cross and U.S. Air Force Cross sell for approximately $60-80 AUD for a genuine medal cased set. The world famous Purple Heart Medal sells for around $50 as a cased set. These medals are banned for sale on U.S. eBay, as they fall under the Stolen Valor Act , Title 18 USC, Section 704 so for only a few hundred dollars, you can start a fine military collection. A good reference book which is not expensive is the Complete Guide to United States Army, Medals, Badges and Insignia by Colonel Frank C. Foster.
Australian Medals and Medal Groups: The best investment, we believe, is to collect Australian medals. Their increasing value, as well as the sheer enjoyment of owning a unique part of ANZAC history, makes collecting these profitable and enjoyable at the same time. The most recommended reference book to purchase is the newly released book Australians Awarded A Concise Guide to Military and Civilian Decorations, Medals and other Awards to Australians from 1815 to 2007 with their Valuations 1st Edition by Clive Johnson. The best Australian Groups to collect are from diggers who fought in the Boer War, Gallipoli Campaign, France WW1, WW2 North African Campaign, and the New Guinea Campaign these medals are getting very hard to find in any condition.
British Medals and Orders: There are still some great bargains to be found as prices are still low for British medals and orders, plenty of good quality rare medals available, and a great opportunity for new collector's to eBay to buy some bargains, a fantastic investment for the future, especially for the Gallantry medals and WW1 medal groups. The must have book on British Orders & Medals is the Medal Year Book 2008 by James Mackay and Mussell Philip plenty of information, history, photo's and current valuations. The best book on British Swords is British Military Swords 1786-1912 The Regulation Patterns by Harvey J.S. Withers.
German & Austrian Medals and Medal Groups: There are plenty of bargains to be found on eBay. Only German medals from WW1, the WW2 de-nazified version without the Nazi Swastika, and the current Medal and Orders of Germany are allowed to be sold on eBay. WW2 Medals and Badges with the Nazi Swastika are banned on eBay worldwide. There are many bargains still being offered, rare and beautiful original German WW1 Groups are well worth the investment. German WW2 Medals and Badges are the most copied in the world, therefore only buy from well known reputable dealers in the USA and Germany to guarantee you are buying an original piece of German WW2 Militaria. The best reference site for German Medals and Badges is Wehrmacht-Awards (dotcom). The best site for information on original German Helmets is German-Helmets(dotcom) the best book is Detlev Niemann Orders and Decorations Germany 1871-1945.
WW2 Soviet Orders and Medals: these are the 'hot' collectables at the moment on eBay. After the collapse of the Soviet Union on December 8th 1991, Soviet WW2 medals had hardly any value, as no one really wanted to collect them, however, if you were smart enough to buy 16 or even just 10 years years ago, then you are sitting on a gold mine now. Soviet Orders, such as the Order of the Red Banner and Order of the October Revolution, are selling for around $700.AUD on eBay - why is this happening? The answer is simple, supply and demand. Russian Orders and Medals are heritage listed in Russia, for many years now it has been illegal to export Soviet medals from Russia, the authorities are very strict about this and have a special task force set up in Moscow to inforce this law. This is why we are starting to see a lot of fake Russian medals being sold on eBay. The best reference site is The Soviet Military Awards Page. In our opinion, the best reference book with lots of information on fakes is The Comprehensive Guide to Soviet Orders and Medals written by Paul McDaniel and Paul J. Schmitt.
Antique French Orders and Medals: French medals and orders are our passion, with such a rich history dating back to the year 1351 with the first order awarded the Ordre de l'Etoile, to the world's most famous and beautiful French orders created by Napoleon Bonaparte himself on the 19th of May 1802 the Legion d' Honnuer. French medals are the most beautiful in designed, with many looking like a beautiful piece of artwork. We only buy direct from the biggest dealers in Paris, we always receive beautiful original pieces, we only buy the finest, all with life time guarantee, we do not deal in re-strikes. The best reference book (only 500 copies made individually numbered, at a cost of $400.) is called ORDRES de CHEVALERIE by Jean-Piere Collignon it is only available in French.
DETECTING FAKE AND REPRODUCTION MILITARIA - THE GUIDE
So now that you have decided to purchase your first medal(s) or militaria for your collection, how do you choose the right seller (dealer) on eBay?: Search for the medals you are interested in buying, work out how much you would like to spend and stick to your budget, bid only in the last 10 seconds before auction finishes to get the best possible price and to avoid a bidding war against an other keen collector for the same item, if there is a 'Buy It Now' go with the seller who has the best reputation and has been selling on eBay the longest. There are many sellers worldwide, that have the identical items for sale, therefore, check their past trading history, and length of time they have been trading on eBay, the most important indicator is the sellers feedback left by past buyers as this will give a very good indication as to how satisfied customers have been with sellers items and overall service provided by this particular seller. Is the seller of militaria a registered business and pays their taxes, if yes that is always a very good sign, as this means this seller is a serious professional in their business dealings, and must have utmost confidence and excellent knowledge in the subject of militaria to build a business, or else, they would not survive. A registered business will always strive to give you the best possible service, as their business depends on customer satisfaction and repeat business. The business is regulated by the Federal Government and has to meet all business requirements. There is nothing worse than dealing with non-professionals when it comes to militaria, we have seen time after time the same seller's of militaria popping up for 8-12 months at a time on eBay, and then being de-registered for selling fakes or shill bidding on their own items. Please check a sellers credentials before parting with your hard earned money. Before bidding on any item ask the seller detailed questions, see how long it takes them to reply, notice how they answer your questions, is it with knowledge and a courteous fast reply, that is already a good sign before placing your bid. Check the sellers description carefully, they must state if the item is original and the condition of the item, most importantly the auction photo's - has the seller taken great care into giving the potential buyer the clearest and most detailed pictures? There is nothing worse than looking at items with poor pictures. Only purchase from a seller who will give you a full refund in case you are not happy with your purchase.
Detecting Fake & Reproduction Militaria: These run rampant on eBay, Reproductions are made for museums, re-enactments and as commemorative items. Fakes (Copies) however are manufactured for the sole purpose to deceive collector's. Only buy from reputable dealers on eBay who have trading history on eBay, and who will stand 100% behind the items he or she sells. It takes years of experience to detect the fakes, some are easily detected by the very poor quality, others are made by masters in their field of forgeries that can fool even the best and most experienced collector so beware.
Presenting and learning about fake collectables items is almost as much fun as watching accidents at car races: both are unavoidable outcomes with lots of money spent striving for success and perfection. Like crashes, the manner in which fakes are discovered reveals something about their nature - how are they made, presented and received by the buyer, and from those 'failures' there's much to learn and be aware of. Sometimes lessons are amusing in their simplicity, sometimes they open a whole new world of knowledge and understanding.
Black UV Light Test: Buy one of these small battery operated units on eBay, as modern fibres will glow brightly under this light, old fibres are made from cotton and will not glow.
Magnifying Class: A must have item, examine your medal or badge carefully, pay very close attention to detail, genuine medals and badges are made by an official Government manufacturers and are struck using only the highest quality materials and have a beautiful perfect smooth finish, search for detailed pictures on the internet and closely examine your item with the original one.
The Bend Test: Take the medal or badge in your hands, gently try to bend it, if it does, then its a fake, made from cheap soft metal. Medals and Badges especially made for the German Army, were worn in combat, so they were made strong and to last. Some British Orders are being forged and made from cheap metal, they have a seam on the edge which the originals do not have, plus the original is made from solid fine silver and does not bend.
Burn Test: Take just one little thread from the article (cloth) claimed to be an original, light it with a flame - old original thread will burn instantly, new modern fibres will burn very slow, as new fibres are made fire resistant.
Understand the Manufacturing Process: What is the difference between die-forging and die-stamping? What do you look for in a casting? Many Fakes are just very cheaply cast from one piece, simply because the very expensive and heavy equipment used by the various world Government manufacturers to make the originals are just too expensive.
The Main Medal Making Methods:
Once the tooling has been made there are three main methods used in the production of genuine (original) medals and badges.
die stamping
die forging and
die casting
Die Stamping (Minting):
In this process a thin sheet of cold metal is impressed with an image by means of a heavy industrial die using a screw, hydraulic or or electric press producing a pressure of hundreds of tons in some cases. The resultant piece is usually thin and relatively flat and the reverse is a mirror image of the front. Detail is good and consistent.
Die Forging:
Die forging is similar to die stamping above but this time a thicker piece of metal is heated in a furnace to the point of malleability, and then stamped with a heavy tool die. This process was suited to heavier badges, or ones with more three dimensional design . The reverse will not be a mirror image as the metal is too thick and will either be flat or semi-hollow. As the metal is heated and softer, the tools used in production last longer.
Die Casting:
In die casting, molten metal is injected or pumped under pressure into a closed die. Once the medal has cooled it is ejected from the die and then hand finished. Often die cast pieces have the hinge and hook cast into them as an integral part of a badge.
The Techniques of Enamelling Medals and Orders:
Some medals and orders made use enamel in their design and production. The use of enamel adds a distinctive bright colour to an award, for example to an order like the French Legion of Honour. The art of enamelling can trace its origins back at least four thousand years.
Traditional enamelling is achieved through the use of coloured glass powders which are inserted into the appropriate place on the metal image, then fired to the consistency of glass usually between 750 and 850 degrees Celsius. The powder melts and flows to harden as a smooth, durable vitreous coating on metal. It is often applied in a paste form and may be transparent or opaque when fired. Vitreous enamel can be applied to most metals.. This process is repeated until all of the necessary colours have been applied and the desired thickness has been achieved. The piece is then ground and polished to produce a smooth, consistent finish.
Original enamelling has a distinctive translucent depth. Look out for FAKE MEDALS use a kind of plastic resin instead of enamel, these fakes lack the depth and minor flaws of the real article.
Just because it looks old doesn't mean it is an original: We have read other articles on the subject of fake militaria that suggest study the auction picture carefully or ask the seller to send you a more detailed picture if the picture is not sharp enough, that is just silly advice, if it looks old it must be old. That is so wrong, the professional fraudsters especially on eBay knows the trick of the trade, brand new copies of antique medals straight out China, are aged artificially first by rubbing the item back with fine grade sandpaper, then they use Gun blue, which is a blueing acid used to restore the colour of the metal on firearms, it will give the fake medal or any metal item an instant dark antique aged look. Just the other day I was at the local markets here in Queensland, Australia, a so called dealers asked me to look at some what he called original Third Reich militaria, he showed me an Iron Cross 1st Class and some badges, the first thing I noticed that the German Iron Cross was of an incorrect one piece construction, so an instant fake, as the originals are made from a three part construction, 'Do your research, read articles on the actual construction methods of original pieces' But what really upset me was that this thief tried to age the frames and the back of the frame by smearing Iodine on this cross, giving it aged silver patina look, the unsuspecting first time buyer of militaria would not have know, Iodine will rub off if you rub it hard enough, Gun blueing acid is permanent.
Reference Books and the Internet: Educate yourself with reference material and real world handling of original pieces, record notes of what you see, most important study well known fake decorations. Download images from auction houses and websites. Good reference books can be expensive, some cost up to $400.AUD, but worth every cent for the serious collector. Having said this, there is a wealth of free information on the world wide net available, just by searching through Google, type in what ever you are looking, for example German Medals, Soviet Medals, British Medals, Military Orders, British Swords, German Swords etc. there are hundreds of articles written, and thousands of pictures of every medal and piece of original militaria ever made in the world. You will find precise information on the internet, sometimes even articles written by world experts to make an informed decision just by sitting at your computer. Become what you have always always wanted to be, a professional serious collector.
Spend more and buy the real thing: The bottom line, I would always suggest to spend more money from reputable well known dealer in the collecting community, and buy the real thing. For instance, if you collect German items you know yourself how rare most original pieces are: it is far better to pass on something offered to you at 70% of the regular collector's price but with a fishy story (or a suspect dealer) and rather spend 100% of the known collector's value and get the real thing. If you collect genuine military collectables there is no such thing as a real bargain. If it is genuine it will sell for 100% the correct collector's value.
Always ask the dealer is the item original: A common sense approach, always ask the seller questions, the most important question. Is the item original? Ask the seller from what time period in history is this item supposed to be from? Is it made from the correct materials used during that time in history? Is un-tampered with? For example a listing on eBay genuine German WW2 Combat Helmet in original condition, ask if it still has the original factory paint, original helmet parts, original chin strap, decals etc? I am surprised how many new collector's never ask the most basic question before parting with their hard earned money. If you do not ask questions, the dealer can later say "but you didn't ask" - and get away selling you a fake. But as far as suspecting the dealer presenting you an item he calls "original", if you already suspect the seller right away, he's going to lie about everything you ask to confirm if it's genuine. An honest seller can make mistakes, he is only human and you may sense it in his presentation style, but if the item (or the seller) is suspect right off then he's not making "mistakes" in his presentation-that's all part of his routine.
Seller Refund Policy: Only purchase from a seller who has a 'no questions asked' refund policy.
Tip on saving money: If you are a currently serving member in the Military and purchase current military items such as Bayonets, Knives, Swords, Strobe Search Rescue Lights, Beret etc for your work, then a registered business on eBay is required by law to issue you with a tax invoice, so you can claim back the costs on your income tax. Just another useful pointer to save you money in the world of collecting.
Look at the sellers listing, if in their auction, he or she belittles someone elses merchandise or collection on eBay and as Shakespeare said " The better part of valour is discretion." It is an unfortunate thing, but in our experience, other sellers who degrade other eBay listings, do so out of lack of knowledge, or pure jealousy. Luckily they don't last long on eBay, these cowboys go as quickly as they come.
We are always happy to answer any questions that you might have and to share our knowledge.
Invest in personal knowledge. Someone once said " KNOWLEDGE IS POWER "
Was this guide helpful to you? If so PLEASE tick "YES" below. Thank you.
Kindest regards
Elitemilitaria