HORNY GOAT WEED BUYERS GUIDE
Learn how this extract works and what you MUST KNOW in order to buy the very best and most effective Horny Goat Weed available!
GUIDE CONTENTS:
1.
WHAT MAKES HORNY GOAT WEED THE BEST NATURAL APHRODISIAC HERB?
2.
WHAT ARE THE MAIN HEALTH BENEFITS OF TAKING HORNY GOAT WEED?
3.
DOES HORNY GOAT WEED COME BUNDLED WITH ANY SIDE EFFECTS?
4.
HOW DO I FIND THE BEST HORNY GOAT WEED EXTRACT?
5.
WHICH HORNY GOAT WEED SUPPLEMENT IS THE BEST & MOST EFFECTIVE AVAILABLE?
1) What Makes Horny Goat Weed The Best Natural Aphrodisiac Herb?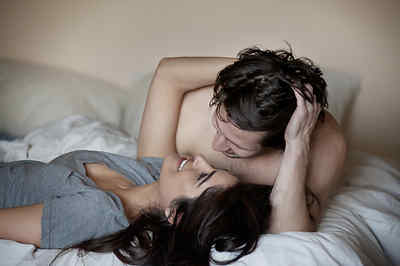 Horny Goat Weed is a natural plant extract (
Plant family name; Epimedium
) which has, for a very long time now, been rated top of the class in the area of rejuvenating and boosting up the sexual health of men. Horny Goat Weed for use as an aphrodisiac has a very rich and successful history going back literally centuries. This time-tested history of success is further reinforced by the vast number of advanced studies carried out in recent decades, all unanimously showing that the active ingredient content of Horny Goat Weed extract has proven benefits in the area of sexual health.
The
'active ingredient content'
of this herbal extract is an area of key importance when it comes to figuring out which Horny Goat Weed supplement will be the best one to buy, '
best one
' meaning the most effective at restoring and even elevating ones sexual health in such areas of Low Sex Drive (Low Libido) and Erectile Dysfunction/Male Impotence.
In recent decades, due to Horny Goat Weed becoming such a well known natural aphrodisiac, the Epimedium plant family attracted an abundance of interest and investment from
various
highly
regarded
biological laboratories
throughout
North America and Europe. This abundance of interest and lab-testing led to the discovery of exactly which active ingredient within
Horny Goat Weed is responsible for all its many sexual health related benefits. The name of this powerful active constituent is
'icariin'
.
Although icariin is contained in all Epimedium plant species and therefore all Horny Goat Weed extract products, this doesn't make every 'extract' equal! Therefore the following details within this guide will show you the vital factors surrounding Horny Goat Weed and its
icariin content
, essential factors which you must understand fully in order to be able to buy the Horny Goat Weed product which will give you the best results for your health.

2. What Are The Main Health Benefits Of Taking Horny Goat Weed?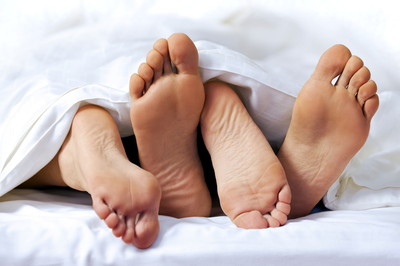 Horny Goat Weed is widely admired for its unmatched capabilities when it comes to increasing sex drive. The term 'sex drive' is often referred to as 'libido' and it quite simply refers to the amount of desire a man or woman possesses for their partner in terms of requirement to have sexual intercourse.
Often such desire can become diminished, which can sometimes be due to stress, work issues, bad diet and of course age. Whatever the cause your partner will soon make you very much aware of your 'lower than normal' sexual desire, and in some cases this reduction in sex drive can cause serious harm to a relationship between couples, as often times the one suffering from the low libido will be accused of not being in love with their partner anymore or maybe accused of having a relationship with another person.
Luckily for those requiring a boost in sex drive, Horny Goat Weed extract is here to help. Horny Goat Weed boosts libido levels in both men and women, therefore for this particular area of sexual remedy, everyone is welcome to join the party (so to speak). For a top notch boost in sex drive it is recommended that the dosage is continued for a prolonged period of time, as this way the extract can build up and really pack a good punch in the fight against that dreaded low sex drive.
A REMEDY FOR ERECTILE DYSFUNCTION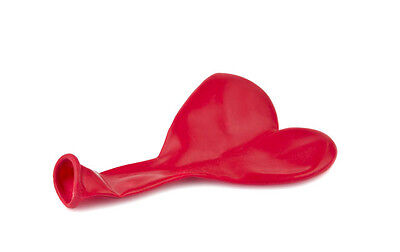 Male impotence, as with low libido, is another widely recognized culprit for destroying what was a perfectly good sexual relationship. ED and Horny Goat Weed are big topics in the world or herbal remedies and this particular area is where, in recent years, the majority of the research and development has been focused, with many institutes throughout Europe and North America investing large amounts of money performing various different types of lab-tests with the Epimedium plant family.
Horny Goat Weed works in a very similar way to that of Viagra, Cialis or Levitra, meaning that it enables the successful release of Nitric Oxide and hence ample delivery of blood around the body when required. This function of blood delivery is beyond vital when a man becomes aroused, as the requirement of blood delivery to the penis is crucial in order for him to gain an erection and carry-out sexual intercourse successfully.
This functional similarity between Horny Goat Weed and prescription ED medicines (i.e. increased release of Nitric Oxide), often leads to people making the rather strange assumption that Horny Goat Weed and prescription medicines are 'like-for-like' and hence work in exactly the same way and to exactly the same extent. This common misconception quite clearly lacks any logic, as theoretically speaking, if Horny Goat Weed acted exactly the same as Viagra, Cialis or Levitra, then it too would be only available by prescription and such medicines as Viagra, Cialis and Levitra would never have been invented.
Therefore, despite Horny Goat Weed and prescription ED medicines both working in the same way in regards to the action of increasing Nitric Oxide delivery, Horny Goat Weed is far less intrusive of a treatment, and it is very much due to this 'non-aggressive' approach that Horny Goat Weed is currently the best choice for men who react badly to prescription ED medicines and also for men who simply don't wish to be hassled with the constant requirement of remembering to take the blue pill 30 minutes before they intend to have sexual intercourse with their partner. The 'blue pill' approach is one that is soon spotted by the majority of sexual partners and gives off the impression that, without 'doctor prescription ED medicines', sex with them would simply not be possible.
Horny Goat Weed on the other hand, when taken daily as a natural health supplement, will restore a man's erectile function back to the level it was when in its prime. This course of erectile restoration with Horny Goat Weed is a steady path that will be continuous and last for the long-term meaning that you won't feel constantly required to remember to pop the pill right before sex i.e. no more failing to remember to bring them along with you and the night turning out to be a total and utter flop!
INCREASED MUSCLE MASS & SPORTS ENDURANCE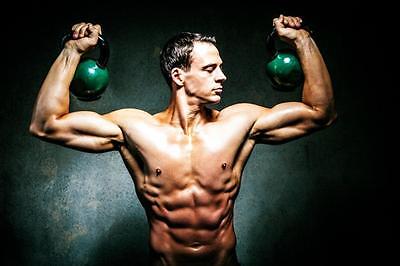 With the word 'Horny' being at the start of this herbs commercial name, it is most obvious that people will put 2 and 2 together and figure out immediately that this supplement has powers of a sexual origin, that's perfectly intended. However Horny Goat Weed can leave some people rather astounded when they then learn that this extract is not only used as a sexual remedy but also has an equally large presence in the world of 'sports supplements', being a very popular choice for athletes wishing to increase their stamina, endurance and strength performance.

The reasons as to why Horny Goat Weed extract is so popular in the sports arena is because, rather uniquely, this herb is one of very few 'single herb supplements' with a very powerful 'dual benefit' effect. These two beneficial effects are as mentioned earlier; 'increased Nitric Oxide production' and increased Free-Circulating Testosterone', a unique combination of performance booster effects not seen in any other single herb supplement on the market. Due to this unique dual combo, Horny Goat Weed extract is often used by endurance athletes (such as bodybuilders) and performance athletes (such as cyclists, runners, tennis players, footballers etc) as a standalone performance booster supplement, with the power of increasing lean muscle mass, improving levels of endurance/stamina and massively decreasing recovery time.
NATURAL ANTI-DEPRESSANT AND STRESS RELIEF REMEDY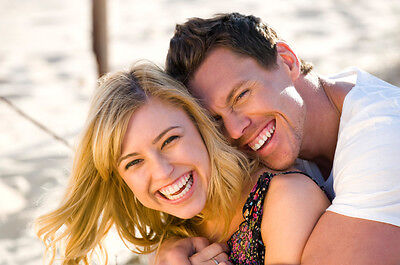 Taking the flavonoid called icariin via the oral consumption of Horny Goat Weed extract, has been proven (through laboratory-level testing) to exhibit potent antidepressant-like properties. It is an extract which is very often recommended as a great natural treatment of 'Chronic Mild Stress' by dietitian's and doctors alike. It's for this particular reason that you may have noticed retailers of Horny Goat Weed supplements, boasting such stress-relief benefits within their product information detail. Most would naturally think 'oh well it sounds too good to be true, it can help you sexually and remedy depression too! Yeah right'. Well for this herb that is exactly what it is capable of.

Feeling depressed or stressed-out can often lead to sexual health problems and vice versa. Any man/woman will tell you that not being able to perform sexually as they once could, is a very fast and direct route to feeling down in the dumps and very unhappy with themselves. To conclude, for those of us who suffer from sexual health issues alongside symptoms of chronic mild stress/depression, Horny Goat Weed extract having both of these bases covered is by far and beyond the best natural remedy you can opt for.

3. Does Horny Goat Weed Come Bundled With Any Side Effects?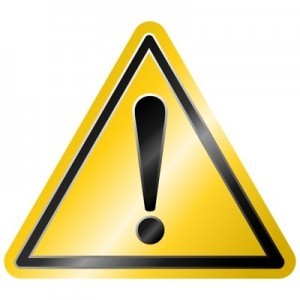 As with all dietary supplements, food and vitamins included, side effects can occur from person to person and Horny Goat Weed is no miraculous exception to this rule. The good news however is that when taken responsibly and in accordance with the manufacturers recommended dosage, the majority don't experience any side effects.

One side effect most commonly associated with taking Horny Goat Weed extract is that in a small minority of people this herb can cause mild headaches, which almost always subside after the initial week of dosage.

The other side effect that Horny Goat Weed can sometimes yield for some men, is a slight raise in levels of aggression, that being a direct result of increased energy levels gained from boosted levels of Nitric Oxide and Testosterone. For many men out there this particular side effect of Horny Goat Weed is often considered a bonus rather than a negative, mainly due to the fact that a large proportion of men taking this herb, enjoy the raised power and energy for sexual virility and athletic competitiveness.

Other than those two side effects mentioned above, Horny Goat Weed rarely presents any other side effects and with its history of use (going back literally centuries) it's an extract that is very much widely accepted across the globe. Needless to say however, in regards to those among us who have known medical conditions and/or are prone to allergies (as with any supplement, vitamin or food product), always check that the ingredients contained within the product are not ones you have been told to avoid, and if unsure, then simply consult your dietitian/doctor prior to consumption.

4. How Do I Find The Best Horny Goat Weed Extract?
This is the hurdle everyone comes to when they want to try a Horny Goat Weed health supplement. With there being so many products out there on the market claiming to be the top-rated how does one distinguish between what is least effective and most effective? Well the answer to that question requires in-depth knowledge of Horny Goat Weed extract, which is where this buyers guide becomes extremely valuable.
One would immediately assume that the simple key is to get the 'strongest' extract, but then how exactly does one define the 'strongest' Horny Goat Weed extract? Is it based on how many milligrams are in the capsule? Is it based on the content of the Epimedium extract
itself
? Well the answer to finding the best Horny Goat Weed extract is based on a combination of factors and this is exactly what we shall cover for you right now!
BEST BUYERS GUIDE TIP 1 - BUY AN ACTUAL 'EXTRACT'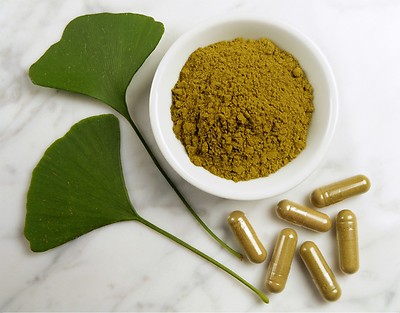 Horny Goat Weed i.e. the Epimedium
plant
is available as either 'dried plant leaf' matter or as 'powder extract'. It is presented in various different formats including capsules, tablets, drinks and foods.
The 'dried leaf' method of intake is usually one to be served up as a type of tea beverage, by basically soaking the the raw Horny Goat Weed plant leaves in hot water, then
consuming this orally as a tea drink. This method of intake is fine however the soaking of dried Epimedium plant leaves is limited in respect of how much of the active ingredient is extracted and therefore consumed. This method simply doesn't provide the same amount of effectiveness when compared to that which can be gained from a good quality pure Horny Goat Weed 'extract powder'. A 'powder form of extract (
when taken taken orally) is by far the most pure and effective form of Horny Goat Weed consumption. You will most commonly find Horny Goat Weed extract supplements in either gelatin or vegetarian capsule shells (i.e. as a free-flowing fine powder), or as a compressed hard tablet similar to that of a vitamin type tablet for example.
BEST BUYERS GUIDE TIP 2 - THE VITAL IMPORTANCE OF 'ICARIIN PURITY'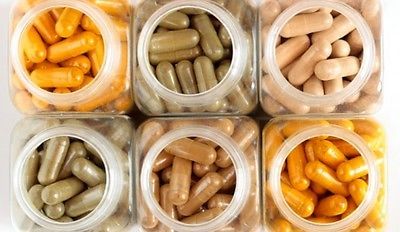 We have covered 'what Horny Goat Weed is' and 'how it works' however we haven't shown you exactly '
why
Horny Goat Weed works' and this particular area of knowledge is by far one of the most vital pieces information to understand regarding this particular extract, especially when looking to buy the very best and most beneficial Horny Goat Weed supplement you can get your hands on.
As with most plant structures, Horny Goat Weed is made up of many different elements, therefore to simply say that the Epimedium plant is an aphrodisiac is somewhat vague. To fully understand why this plant extract is able to do what it does, one must venture to the second tier of the equation. A large number of scientific institutions throughout Europe and North America have spent recent decades studying and testing each of various elements which make-up the Epimedium plant species in order to identify the exact element responsible for the plants aphrodisiac qualities. Conclusively each one of these aforementioned studies has shown that the element responsible for the benefits in which the Epimedium plant provides, is an active flavonoid called 'icariin'.
This active element called icariin is present in all members of the Epimedium plant family, that's the good news, however the Epimedium plant can be extracted down to contain different percentages of icariin content and this is where the importance of numbers come into play. The range of icariin percentages in which an Epimedium plant can be extracted down to consists of extracts which contain as low as 10% icariin content, right on up to 100% pure icariin content. Now based on this knowledge of icariin alone, one would naturally assume that Horny Goat Weed extracted to contain 100% icariin flavonoids has to be the best one to buy right? Well that assumption is very much incorrect.
As with most plant matter, the extraction of active elements held within, is a very sensitive process and this quite commonly presents a limitation to the amount of extraction processes which can be carried out on a plant before the active elements fall casualty to the impact of 'over-extraction' and are essentially rendered 'inactive'. This loss of active elements from 'over-extraction' is unfortunately something in which the Epimedium plant is not immune to. For this very reason Horny Goat Weed supplements are only available in guaranteed i.e.
standardized
icariin strengths of between 10% and 60% icariin. From the 70% icariin purity level and upwards the extract becomes far less effective due to the instability/activity loss of the icariin flavonols and as a result the extracts in the 70% to 100% icariin range cannot be
standardized,
hence nor can they be guaranteed in their overall effectiveness. As an example of how corrosive 'over-extraction' can be to the Epimedium plant species, a non-
standardized
extract with a 98% icariin rating will generally only be as beneficial as that of a Horny Goat Weed supplement
standardized
to 20% icariin. The message here being that you should always check that the Horny Goat Weed supplement you are looking to buy, states that it is a 'standardized' extract
somewhere
on the packaging.
Now you are wondering which standardized percentages of icariin are best suited to which extent of remedy a person may require. Well, as a general rule of thumb, the lower percentages such as the 10% and 20% icariin Horny Goat Weed products are ideal for men and women who don't necessarily have a sexually related deficiency but rather would just like to try and give their already healthy sex lives a bit of a boost. The middle strengths i.e. the 30% and 40% icariin range are good extracts for men and women with frequent occurrences of low sex drive.
For men or women who suffer from consistent low levels of sex drive and especially for men who suffer from erectile dysfunction/impotence, a maximum icariin strength of Horny Goat Weed extract
standardized
to the strength of range of 50% or 60% icariin is the by far the most effective choice. The price of a Horny Goat Weed supplement will reflect directly as to the quality (i.e. the cost of
standardized
extraction), therefore you should expect to pay more for products within the maximum standardized icariin percentage range of 50% to 60% compared with those in the 10% to 20% range.
BEST BUYERS GUIDE TIP 3 - DON'T BE FOOLED BY 'INFLATED MILLIGRAM FIGURES'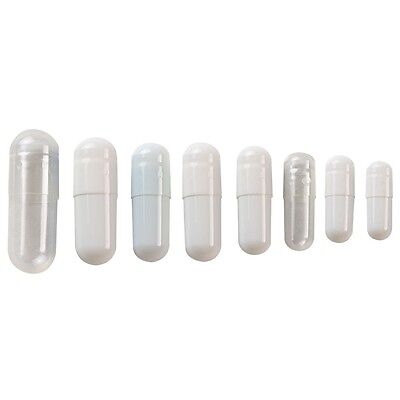 Those people who are relatively new to the herbal supplements market are usually unfamiliar with a lot of the wording a phrases used on the packaging of such health products. One common example of this is the different ways in which capsule/tablet milligram figures can be presented on the packaging of a supplement. With Horny Goat Weed being a plant extract, manufacturers have the choice of stating the milligram per capsule/tablet in two different formats, they can either show it as the actual extract powder weight or they can show it as the weight of the plant matter (leaves/stem) before it was extracted.
This causes many buyers of Horny Goat Weed to be mislead into simply opting for the product that states the highest milligram figure on the packaging, naturally believing that they are getting the most for their money, when in some cases the reality is quite the opposite. For example a product may state that each capsule/tablet contains 1,000mg of Horny Goat Weed, however if this figure represents the weight of the plant matter prior to the extraction process, then the actual weight after extraction has taken place may well be as little as 100mg. Manufacturers should ideally state whether or not the milligram figure represents the actual
'extract weight'
or whether it is the weight of the plant matter sometimes stated as being the
'raw leaf weight'
,
'whole plant weight'
or
'plant weight'
. If you can't find either stated on the packaging then a good way to gauge the situation is simply to go by the rule that any Horny Goat Weed capsule/tablet containing upwards of 500mg of actual 'extract' powder would not feasibly be very manageable to swallow by the majority.
BEST BUYERS GUIDE TIP 4 - AVOID PRODUCTS WHICH ARE 'TOO BUSY'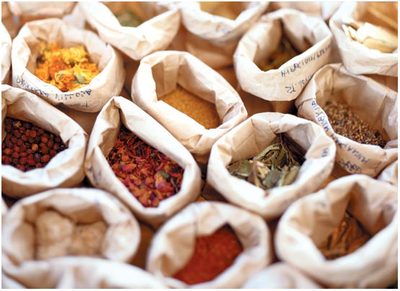 You will have no doubt heard the word 'spectrum' used before, with such products as 'multi-vitamins' for example. This expression relates to one supplement which contains various different ingredients in one single serving, for example a tablet containing vitamin B, C & D all in one tablet. With multi-vitamins this format of dosage is great for the reason of pure convenience, if you require each of the substances contained within the supplement, then why take three separate tablets when you can just take the one, right.
However with Horny Goat Weed supplements, many manufacturers will use this spectrum technique to bulk up the product with sometimes as many as 10 other extracts in order to inflate the milligram per capsule/tablet figure they can put on the front of their packaging, along with also trying to make there product look like a complex and magical concoction of ingredients. Such products will usually be labeled on the front of the packaging as being 'Horny Goat Weed', however then when you turn the packaging around to read the ingredients on the rear, you will find a bunch of other substances. In reality this 'concoction format' with herbal extracts like Horny Goat Weed, always equates to a supplement which is made-up of only a very small element of actual Horny Goat Weed extract resulting in a far less effective product in terms of the benefits in which you intend to gain, and for the manufacturer this means a far cheaper to supplement to produce than that of a top-strength pure Horny Goat Weed extract based product.

5. Which Horny Goat Weed Supplement Is The Best & Most Effective Available?
Following the 4 buying tips given above will prove very valuable when looking to buy the best Horny Goat Weed supplement, both in terms of the right product for your particular needs and getting the most for your money.

Now though we will shall take a look at the Horny Goat Weed supplement that is rated as the most effective and powerful extract available on the health market.

The global No.1 Horny Goat Weed product and one that for many years has been widely accepted as being the best, in terms of effectiveness, is a pure extract product called icariin 60™ manufactured by a brand known as
World A.B.S.
The reason why this Horny Goat Weed supplement is rated so highly, comes down to the fact that it boasts sheer simplicity, being a supplement formulated from solely from the highest quality pure standardized 60% icariin Horny Goat Weed extract. This pure simplicity and potency leads its huge and direct ability for effectiveness, noted highly as a supplement able to remedy a whole plethora of sexual health problems.
Icariin 60™, due to its amazing power of remedy in the area of erectile dysfunction, is marketed by the manufacturer as supplement best suited for men
, however in the area of 'low sex drive' we have trialled this product with both men and women and have seen enormous benefits gained for both sexes.
Icariin 60™ Horny Goat Weed capsules are available primarily from an Web-Store called: IcariinHealth
There are also various specialist high-street stores throughout the USA and Europe that retail this product actually in-store. This is a top-end Horny Goat Weed supplement for maximum possible results therefore is you suffer from sexual health issues or any of the other ailments mentioned above and you want the best which mother nature has to offer, then this supplement is a very good place to start.
One bottle of icariin 60™ contains a 1-month supply at the full daily dosage of 3
capsules
per day, with the average
retail price coming in at between $65 and $80 USD per bottle, depending on where you purchase the supplement from.
IN CONCLUSION
Horny Goat Weed is a supplement that's very effective in its fields of expertise, but in order to benefit from these effects one has to understand that this herb is complex and requires more than a simple 'scratch to its surface' in order to reveal its true capabilities. This guide goes far beyond merely the surface and has equipped you with all the required knowledge to purchase the best product for you.