Have you ever wondered which size cushion insert you need for your cushion cover/s?
Or do you already have cushion inserts that you need new covers for and you're wondering what's the best size cover to buy?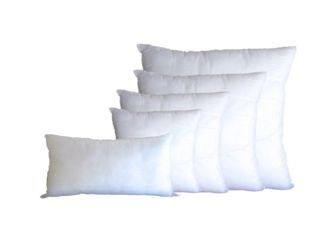 There are so many sizes of inserts out there and they increase in size usually by 5cm intervals eg:
Square inserts Will fit cover
Rectangular Inserts Will fit cover
35 x 35cm 30 x 30cm 35 x 55cm 30x 50cm
40 x 40cm 35 x 35cm 35 x 65cm 30 x 60cm
45 x 45cm 40 x 40cm 45 x 55cm 40 x 50cm
50 x 50cm 45 x 45cm 45 x 65cm 40 x 60cm
55 x 55cm 50 x 50cm 55 x 65cm 50 x 60cm
60 x 60cm 55 x 55cm
65 x 65cm 60 x 60cm
If you are looking for plump, filled out cushions, you should always get an insert that is one size bigger than the cover as shown in the table above.
For instance:
if you have a 40x40cm cover, you'll need a 45x45cm insert. -measured horizontally and vertically (not diagonally)
if you have a 45x45cm cover, you'll need a 50x50cm insert and so on.
Likewise, if you have a 65 x 65cm insert, this will fit a 60x60cm cover nicely.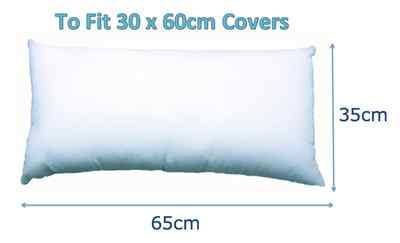 If you would ike to see more or learn more please visit us at our ebay store
My Clearance House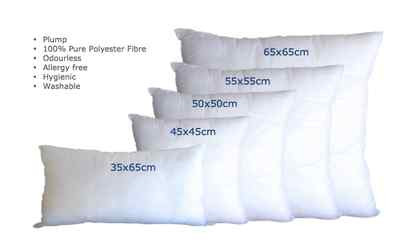 If you have found this guide useful please cast your vote above that way we know too.
Thanks for reading :)