How do I know if these mirrors fit my motorcycle?
If you're not sure, here are a few tips for you from KiWAV. ;)
Q: How do I know the size of my mirrors thread?
A: Please remove your current stock mirror and measure the diameter.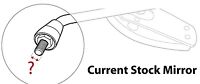 Q: How do I know the mirror thread pitch of my bike?
A: Most big bike mirrors thread is 1.25; there are certain BMW big bike mirror thread is 1.5.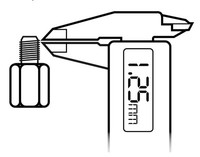 Find a screw that you're sure is 1.25 and try to compare the mirror thread of the two; if it fits, it will look like this.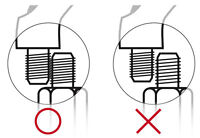 1. Most big bike mirrors have 10mm standard/clock wise thread. (Honda, Suzuki, Kawasaki, Triumph, BMW, Buell, Victory, Aprilia, Yamaha, Ducati.........)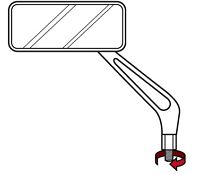 2. Some Yamaha/Ducati, however, have a reversed/anti clockwise thread and a standard/clockwise thread.
Reverse thread mostly ofund on the right hand side mirrors (view from the bike seat)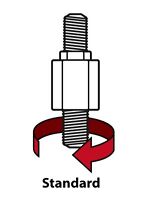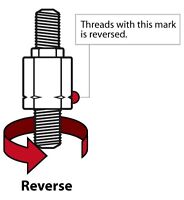 3. These are for Harley-Davidson only.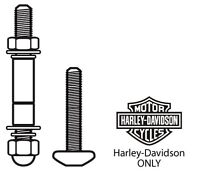 4. Check the bolt area of your bike, and the bottom of our mirror stem to see if they fit.