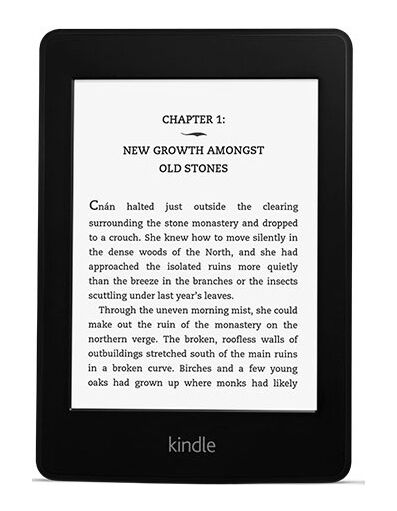 How to Buy a Kindle Paperwhite
The Amazon Kindle is a series of eBook readers created by Amazon. The Kindle allows users to buy and read eBooks, magazines, newspapers and other digital media downloaded to the device.
Some Kindles from the series use E Ink electronic paper to display content that is meant to simulate reading on paper. On top of that, it minimizes power consumption making it more economically friendly compared to some laptops and tablets.
Why Buy a Kindle Paperwhite?
Although there are some variations between Kindles, essentially they all do the same job and look very similar. There are many advantages to buying an Kindle Paperwhite including:
Readers can change the font size, which is a favorable feature for those who are visually impaired.
The backlit display means that buyers can read in dark conditions without the need of a book light.
Huge reduction in paper consumption and tree harvesting.
Buyers will have more space at home, as clutter is reduced. Say goodbye to book shelves as the Kindle can store hundreds of volumes.
When reading a book through a Kindle, readers will notice the hyperlinking system. The table of contents is linked to the chapters so that readers can navigate to their chapter of choice.
Kindles have electronic bookmarking meaning that readers will never lose their page again.
What is a Kindle Paperwhite?
The Kindle Paperwhite is a fifth generation eBook reader and was released in 2012. The Kindle Paperwhite, created by Amazon, is designed to be more akin to a physical book than a computer. The screen has a white background with black lettering much like an actual book.
It's the ideal reading device for many buyers because it offers less distraction than a tablet, you have Amazon's ecosystem at your disposal and the screen will please tech savvy buyers.
Specifications
| | |
| --- | --- |
| | Kindle Paperwhite |
| Screen Type | E Ink |
| Screen Size | 6 inches |
| Battery Life | Up to 8 weeks |
| Dimensions | 6.7 x 4.6 x 0.36 inches |
| Weight | 7.5oz |
| Touchscreen | Capacitive (finger) |
| Internal Storage | 2GB, up to 1100 books |
| Fonts | 3 styles and 8 sizes |
| Download Time | Within 60 seconds |
| Exclusive Titles | 180,000 and counting |
| Charge Tie | Approximately 4 hours |
| Internet Connectivity | Wi-Fi with 3G optional |
Models
There are two different models available on eBay: one with Wi-Fi or with Wi-Fi and 3G . Once you have decided on a model, don't forget to look at theaccessories available includingcases,screen protectors and mounts that help keep your Kindle safe. One important thing to note is that Kindle Paperwhite e-readers do not come with chargers, so make sure you buy yours from eBay the same time you're buying the device.
Display and Light
When it comes buying a Kindle, many buyers are drawn to the Kindle Paperwhite because of its new display. The E Ink screen isn't anything new for Kindle but the fact the Paperwhite screen has the revolutionary front light means it's attracting new buyers. The light can be dimmed using onscreen controls, allowing buyers to comfortably use the Paperwhite in any environment to read.
The screen has a higher resolution compared to previous models so that all images and text will be easier to see.
Battery Life
One of the main advantages to buying a Kindle Paperwhite is its battery life. With moderate use, it can last up to 8 weeks, if used a lot maybe a little less, but it's still a huge battery life compared to smartphones and tablets. You can use the 3G and Wi-Fi excessively and read for hours a day and it will still out-do other devices.
Software
The Kindle Paperwhite has many nifty features, one being the X-ray functionality that lets readers "explore the bones of a book." It allows users to see all passages from a book that mention the idea, person, or topic they are interesting in. If you find a word or a phrase in a book that you don't understand? Well, now you can search the web and Wikipedia from within a book by using the Kindle Paperwhite.
If you don't have the time or the patience for slow moving devices, then you won't go wrong with the Kindle Paperwhite, it's incredibly responsive and moves at speed.
How to Buy an Amazon Kindle Paperwhite on eBay
You can buy the Kindle Paperwhite easily on eBay. To find your perfect model, navigate through eBay's product directory, clicking on successively narrower categories until you reach eBook readers. To filter the results to just the Kindle Paperwhite, use the category filters on the page to specify the Amazon brand and Paperwhite model.
If you don't find the results you are looking for, you can return to the home page and type Amazon Paperwhite in the search bar.
Conclusion
The Kindle Paperwhite is the ideal device for those who love to read. Users can store hundreds of books on the device that can be read easily in any environment. Essentially you can take your entire book collection with you wherever you go and you'll no longer have books taking up space in your bag.