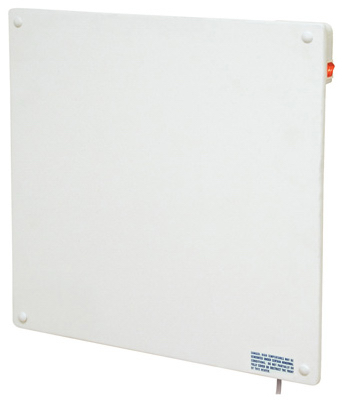 If consumers do not have central heat, or simply want to add heat to a chilly room while saving money on the electric bill, a panel heater is a good choice. Panel heaters are affordable and easy to use, and panel heaters are space saving options for heating a room of any size.
Purchasing a panel heater is easy to do on a budget, because it is inexpensive and comes in many sizes, brands, and price ranges. Panel heaters are energy efficient and simple to place in any room wherever a room needs heat. Buyers searching for the perfect panel heater find great prices on eBay and hardware stores. Consumers should research styles and brands of panel heaters before making a final purchasing decision.
Choose a Panel Heater Style
Most panel heaters are flat and compact, making them a natural choice for any room. However, panel heaters vary in style and size, and consumers should buy the one which provides the most efficient heat and that is within their budget. Panel heaters are safer than space heaters, and also more energy efficient.
Standing Panel Heaters
Move standing panel heaters around easily, since they are not wall mounted. They are also less expensive than wall-mounted and hanging panel heaters. The heaters are on caster wheels so moving them from room to room or area to area requires no effort. Most standing heaters offer adjustable thermostats, various heat settings, and handles to make moving the heaters less of a burden. Standing panel heaters are a budget-friendly solution for heating small to medium spaces. Choose the right type of heater according to room size or the features that are most appealing, such as remote control adjustment or multiple heat settings.
Hanging Wall Heaters
Hanging wall heaters do not have casters. They hang on the wall flush with the surface of the wall. These panel heaters mount with hooks and the unobtrusive heaters lie flat against the wall. These convection heaters are safe to use and easy to install. Hanging wall heaters distribute heat evenly in medium to large rooms, and they are available in various sizes, such as 86 cm by 8 cm by 53 cm. They are also lightweight and blend in with existing decors seamlessly. Some heaters offer remote controls for easy adjustment of the temperature, and some hanging models also come with casters for consumers who want to leave the heaters standing instead of hanging them.
Some hanging wall heaters are customisable. Consumers are able to paint the heaters to blend into the walls perfectly. Most heaters are black, silver, or white. Purchase a hanging wall heater for a large space, and buy one that is customisable for a painted rooms or choose a heater with special features such as added casters for portability, or a remote control.
Insert Panel Heaters
Insert panel heaters are much smaller than standing and hanging panel heaters. They work well for very small spaces like a bathroom or kitchen area, and install on the wall. These are a cost-effective option for consumers who only need a small area heated and do not want to spend the money on a more expensive type of panel heater. An insert heater is versatile and creates rising heat for comfort, which is why it works best when installed at the bottom of the wall. These are efficient and do not use much electricity to work, making them planet friendly as well.
Choose an insert panel heater for a small space that needs extra heat which does not require a larger heater such as a standing or hanging heater. Purchase an insert heater for a chilly bathroom or kitchen so heat rises from the floor and creates a warm environment for a space that does not need much heat.
Pick an Affordable Panel Heater Brand
Some panel heaters offer sticker shock to cost-savvy consumers, but there are several brands which offer high-performance heaters at lower, more affordable costs. The more features a panel heater has the higher the price tag usually is, but with so many brands and types on the market, it is easy to find a budget-friendly heater for consumers who take the time to comparison-shop.
Dimplex
Dimplex is a reliable brand that offers consumers high-quality heaters for affordable prices. Dimplex makes convection panel heaters of different styles, including glass-front panel heaters and panelled heaters. There are different ranges of heaters to pick from, including the EPX range, which uses an electronic thermostat control and a digital timer.
Nobo
Nobo heaters do not cost as much as some of the other name-brand heaters, and they work just as well. Nobo makes panel heaters of varying wattages, such as 1500-watt heaters and 200-watt heaters. The slim, compact heaters are effective at heating rooms of any size, and some have timers that offer consumers automatic shut off. Nobo standing panel heaters are efficient and long lasting.
Heller
Heller makes budget-friendly heaters that use convection to evenly heat rooms. Some Heller heaters offer the versatility of casters for sitting or mounts for hanging the heaters. The heaters are not fancy or filled with additional controls and features, but they are efficient and inexpensive. Some Heller heaters offer mountable towel rails for bathroom use.
Nova
Nova heaters are affordable, silent, and perfect for wall mounting. The compact white panel heaters offer a paintable outside with 425 watts of power. The heaters are slim, lightweight, and easy to operate. They are energy efficient, keeping electric bills low and rooms warm.
How to Buy a Panel Heater on a Budget on eBay
Check eBay for great deals on panel heaters and heat your home or office for less. Key in broad search terms like " panel heater", and then filter your search according to your price range and whether you want to purchase a new or used panel heater . Check Top-rated sellers for the best shopping experience, and make sure you purchase your panel heater from a seller with excellent feedback from other buyers.
Panel heaters are an easy and affordable way to keep your room warm without a high electric bill, and they are affordable enough to put in multiple rooms. Customise a panel heater by painting it, or stand a heater in your room on casters to move it around easily to various locations.