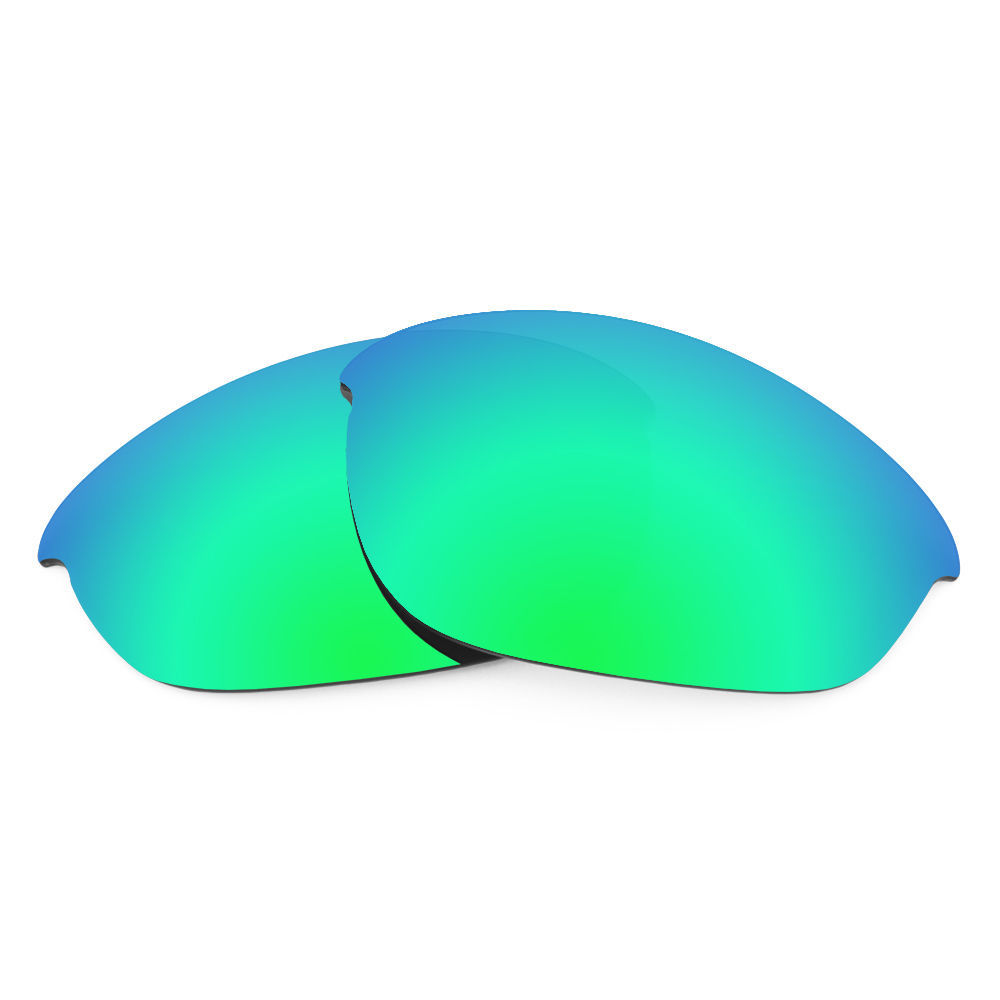 Oakley sunglasses are among the most popular sunglasses on the market. Buyers can find Oakley sunglasses that are all-purpose as well as sunglasses that are activity-specific such as for golfing or fishing. While lenses from the company are generally durable, scratches are inevitable. Owners can still save scratched Oakley lenses by using simple cleaners found at home.
When Oakley lenses are broken beyond repair or when the user needs to switch from non-prescription to prescription lenses, or vice versa, there are plenty of lenses to choose from. Owners who know how to repair Oakley lenses can easily restore their sunglasses to their former state.
Removing Minor Scratches
DIYers can eliminate minor scratches as simply as applying toothpaste. Choose a basic and non-abrasive toothpaste for this process. To begin, place a small amount of toothpaste on a cotton ball. Next, rub the scratches in the Oakley glass lens with light pressure and with tiny, circular motions, which polishes the surface to remove the scratches. Then rinse the toothpaste with water and dry it by dabbing it with a soft cloth. If necessary, repeat the whole process for complete removal of the scratches.
Removing Medium Scratches
A mixture of baking soda and water can do the trick when removing medium scratches in Oakley lenses. In a mixing container, combine baking soda and just enough water to make a thin paste. Rub the paste against the glass in a circular motion for about a minute, then rinse the baking soda with water and check the surface of the lens. Repeat the process as needed to completely remove all the scratches
Filling Scratches with Wax
DIYers can also use automotive cleaning wax to fill in scratches in Oakley plastic or glass lenses. To begin, rub the wax on the scratches using circular motions with a soft cloth. Leave the wax to dry on the lens for about 10 minutes before removing any excess wax from the surface of the lens. The remaining wax sets up and fills the scratches to make the damage almost invisible.
Removing Scratches with a Glass Etching Compound
A glass etching compound eats away the top layer of the plastic Oakley lenses, which removes any scratch present in the surface of the plastic. To start the process, apply a glass etching compound to the surface of the glasses using a soft cloth. Allow the etching compound to sit for five minutes before rinsing it away with clear water. Finally, dry the lenses by dabbing with a soft cloth.
Replacing Oakley Lenses
When the scratch is too deep or otherwise beyond repair, it is time to change the lenses. Users who have acquired used Oakley glasses and want to change its lens to prescription or non-prescription lenses, or vice versa, also benefit from knowing the process of DIY lens replacement.
Types of Oakley Sunglass Lenses
Oakley sunglass lens can come in red, pink, orange or yellow, grey, green, gold, black, clear, blue or purple, and brown. There are Oakley sunglass lenses that feature a combination of colours mentioned. Buyers also have options among iridium, photochromic, and polarised Oakley sunglasses, or a combination of these features. Users can have a better buying decision by knowing the available options for Oakley sunglass lenses out there.
| | | | | | |
| --- | --- | --- | --- | --- | --- |
| Type | Description | Light Transmission (%) | Weather Conditions | Protection Index | Neutral or Contrast |
| | Offers truer colour perception | 13 | Extremely bright light | 3 | Neutral |
| Dark Grey | All-purpose lens | 10 | Extremely bright light | 3 | Neutral |
| High Intensity Yellow | Features iridium for tuned contrast | 86 | Flat to very low light | 0 | Contrast |
| VR50 Gold Iridium | Subtle tint | 35 | Medium light | 2 | Contrast |
| Deep Blue Polarised | Fishing-specific; reduces glare in shallow water conditions, improves depth perception | 20 | Medium to bright light | 3 | Contrast |
| Ruby VR50 Photochromic | For cycling | 16 | Low to medium light | 1/2 | Contrast |
Light transmission rates, or the amount of sunlight that goes through the lens, is an important consideration. Users can opt for transmission rates that range from 0 percent that is as black as night to 100 percent that is as clear as day.
Changing Oakley Lenses
Oakley sunglasses can come as half jacket sunglasses or flak jacket sunglasses. Oakley flak jacket is a newer model and is available in single vision prescription. To begin unloading an Oakley lens from its frame, grab the frame firmly and remove the lens by holding the upper part of the lens in the corner leaning towards the outer side of the frame. When pulling the lens out, DIYers hear a loud 'snap' sound. After removing both the lens, DIYers can start putting in the replacement lenses by pushing the side of the lens into the groove in the upper outer part of the lens, then pushing the entire lens into the frame until hearing a 'snap' sound.
How to Buy Oakley Lenses and Repair Items on eBay
eBay lists a variety of Oakley lenses as well as items needed to repair these lenses. Buyers should keep an eye out for listings with free postage, which may come from top-rated sellers on the site. eBay can get more value for their money by finding discounted items on the eBay Deals page, which updates regularly.
Oakley lenses, and Oakley sunglasses in general, are a great investment. Owners can save their scratched Oakley lenses with a variety of items that are already available at home, such as toothpaste and baking soda. When it is time for lens replacement, owners benefit from knowing the process for easy replacement.