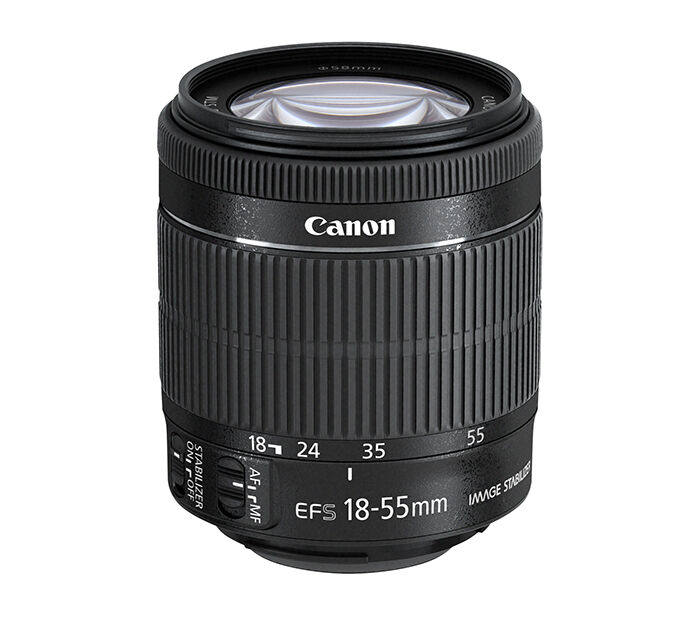 Manufacturers sell products through official distribution channels. A grey market product is a product that does not come through these official distribution channels, often as a result of parallel importing. For example, an official Canon lens authorised for sale in China, but sold online to someone in Australia, is a grey market lens. It is important to note that grey market lenses are not illegal or fake products, but purchasing grey market products does have associated risks.
Recognising a Grey Market Lens
A grey market product is not a fake or reproduction. That means a grey market lens normally looks exactly the same as a camera lens intended for sale in that region. Consumers may even purchase a grey market product without realising it. However, there are several ways in which it is possible to spot grey market camera accessories.
Contents of the Box
Unfortunately, one of the most obvious ways to spot a grey market product involves checking the contents of the box upon receipt. This is because the contents of the box may not contain correctly localised materials. For example, a digital camera may ship with a power cable that does not have a plug suitable for the region, and the included software discs may not function, or may be illegal copies. Additionally, grey market products may not have the correct paperwork, such as official warranty cards and instruction manuals in the correct language.
Location of the Seller
When purchasing Canon lenses from an online store, consumers should always take note of the seller's location. If the store is based in a different country, then any products received are likely to be grey. Unfortunately, retailers based in the same country as the consumer may still be offering parallel imported goods, so a retailer being local does not guarantee that products are being sold through the correct distribution channels. If in doubt, the consumer should ask the seller for more information before committing to the purchase. Most sellers of grey market goods are open and honest about the nature of the goods they are offering.
Price
The price of a lens is a good indication of whether it is a grey market product. Lenses made available for sale in a region through parallel importing circumvent official channels, incur smaller fees and taxes, and are often cheaper as a result. If a brand new Canon lens is offered at a price that is 'too good to be true', then it is likely to be a grey market product and consumers should proceed with caution.
Issues Associated with Grey Market Lenses
As grey market Canon products are often cheaper than products sold through official channels, consumers may be encouraged to buy them. However, there are some risks associated with such purchases.
Issue

Details

No Canon warranty

Canon warranties are not applicable for grey market goods

Grey market retailers may offer their own warranty instead

No Canon support

Canon does not repair or support grey market products

Does not meet regulations

Every country has its own regulations for safety and compliance

Incorrect power cables

Product may ship with incorrect power cables (if applicable)

Foreign manuals

Product may have incorrect or photocopied manuals

No Canon offers

Canon cash back offers and other promotions are not valid
The biggest issue associated with grey market goods is the lack of official support. Canon does not repair or replace grey market products under warranty, and does not performed charged-for services either.
How to Buy Canon Camera and Lenses on eBay
Sellers on eBay have a large selection of Canon cameras and camera accessories, including official Canon lenses. To find a camera lens, start by entering a search criterion in the search box available on every eBay page, and then refine your search using filters based on price, closing time, and location. If you want to avoid purchasing a grey market lens, remember to check the location of the seller, and read the lot description carefully before committing to the purchase.