Looking for cheaper lasting option to fix your Worn Hyundai remote?
Polmex replacement Buttons/Pads are made from LSR Silicone and will not break, due to deteriorating effects of sunlight, water and chemicals commonly encountered in service such as Detergent, Oil, and Methanol. Our silicone buttons are flexible and will not deform, change shape, degrade and break over period of time. They are much more durable than originals and are designed to last.Our product is 100% Australian Made from the point of inventing, through to designing, tooling and manufacturing process.
Polmex_buttons supply key buttons replacement for popular makes and models: Holden, Commodore, Toyota, Mitsubishi, Ford, Nissan, Hyundai, Kia, Land Rover Discovery, BMW, Peugeot, Volkswagen, Audi, Jaguar, Kia, SAAB and more..
You can buy from us with Confidence. We are an Australian business delivering best service and quality Silicone product at the low price.
We manufacture buttons for Hyundai Elantra, Sonata, Santa FE, Grandeur, XG
Pads for Hyundai series i10 i20 i30 i35,


We also manufacture buttons for Hyundai Lantra, Sonata, GL, GLS GXL, SE, Sportz,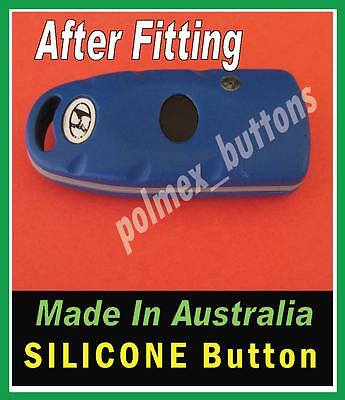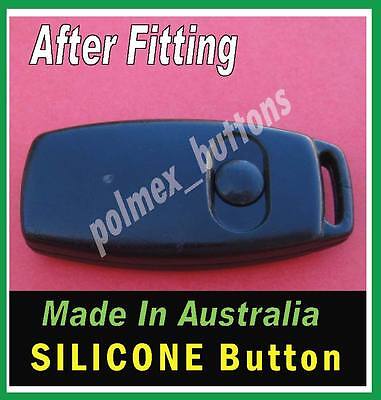 You can also order buttons for Hyundai Terracan , Amica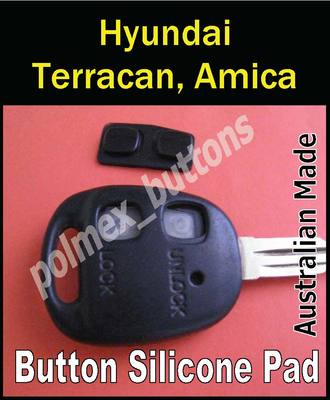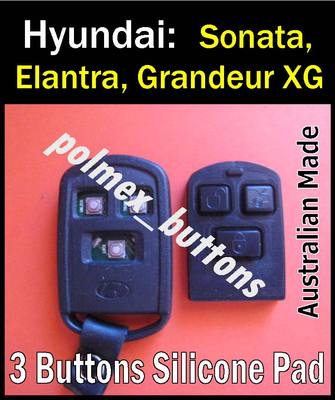 If your remote has cracked or
Worn
Button
then you need
Our Replacement Buttons
to fix it. Our buttons are made from top quality Silicone that does not deteriorate over time unlike rubber/plastic buttons in original remotes. Instead or buying whole new remote you can cheaply fix your old remote. Before you buy our buttons make sure that electronic components in your remote are working as Our buttons do not fix broken remotes. Button Replacing is very easy with simple press fit installation.
No need for re programming
. No glueing.
Follow instructions from our
polmex-buttons store
and save money. No programming needed.
Check our Feedback
for total customers satisfaction comments. Thank you for visiting our page and thank you for your