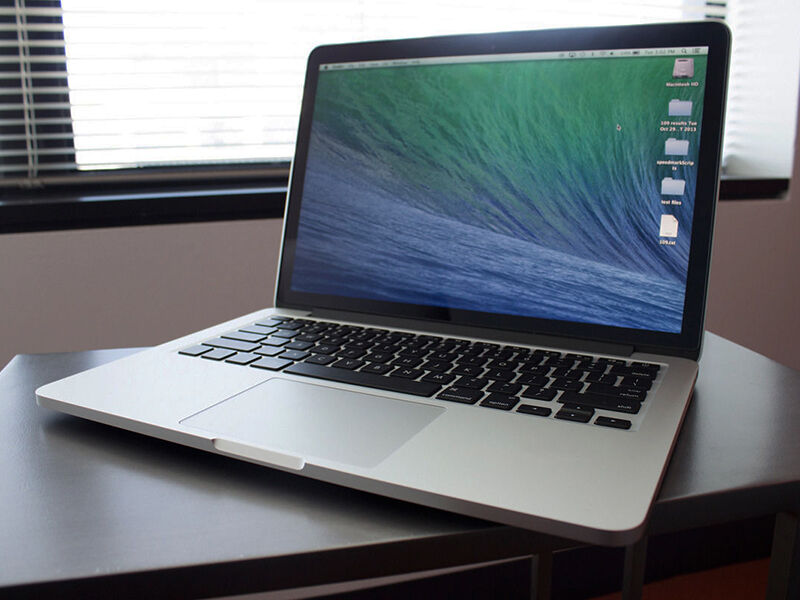 The MacBook Pro laptop comes in two specific models: the 13-in display and the 15-in display. Buyers need to determine which type is best for their individual needs. Both the 13-in and 15-in are available for purchase on eBay.
Retina Display
Both the 13-in model and the 15-in model have high-resolution displays. The Retina 13-in models have over 4 million pixels and the 15-in models have over 5 million pixels. Despite this disparity in number of pixels, both models have equal resolution: they can support up to 4096 x 2160 resolution. The 13-in model has a diagonal of 13.3 in or 33.78 cm versus 15.4 in or 29.12 cm. Buyers who prefer larger screens should opt for the 15-in. This will aid in reading and gaming. Buyers who prefer a smaller laptop that is easier to fit in purse or bag should consider the 13-in model.
Memory
The memory or RAM of both models has a significant disparity. The 13-in has 8GB of memory while the 15-in boasts 16GB of memory. The 13-in can be configured to 16GB if desired. For typical buyers who use their laptops for surfing the Internet and checking email, extra memory is not needed. Extra memory is ideal for buyers who are using their MacBook for professional graphics, editing, film work, or gaming.
Storage
Storage for the 13-in comes in 3 options: 128GB, 256GB, and 512GB. Storage for the 15-in comes in only 2 options: 256GB and 512GB. Unless you're looking for a low-cost, low-storage laptop, storage space should not be a critical deciding factor between the 13-in and the 15-in. Most non-professional users are fine with 256GB of storage.
Processing Speed
The 13-in comes with 2 options for processors:
2.6GHz processor (Turbo boost up to 3.3GHz)
2.8GHz processor (Turbo boost up to 3.5GHz)
The 15-in also comes with 2 options:
2.2GHz processor (Turbo boost up to 3.7GHz)
2.5GHz processor (Turbo boost up to 4.0GHz)
The 13-in has faster processors but the 15-in can boost up to a higher processing speed. The average user who is using their MacBook Pro for social media, email, and word processing does not need a fast processor (2.2GHz is entirely acceptable). Professionals may need a faster processor, however.
Size and Weight
The 13-in MacBook has smaller dimensions at: 1.8cm (h) x 31.4cm (w) x 21.9cm (d). It also weighs less than the 15-in model at only 1.57kg. In comparison, the 15-in dimensions are: 1.8cm (h) x 35.89cm (w) x 24.71cm (d). It is also significantly heavier with a weight of 2.02kg. Buyers who plan to take their laptop in their bag or purse wherever they go may want to consider the smaller and lighter 13-in MacBook.
Battery Life
The 13-in models have a longer battery life than the 15-in models. The 13-in laptops have up to 9 hours of wireless web and 9 hours of iTunes Movie playback in comparison to the 15-in models which have only 8 hours of wireless web and 8 hours of iTunes Movie playback. This is not a huge difference, but it may be important to buyers who plan to use their laptops on public transport or planes and do not have easy access to power outlets.
Conclusion
Either the 13-in or 15-in MacBook would be a good choice for the average Internet user. Computer users who do a lot of heavy processing work would find the 15-in MacBook to be the wiser choice. Those who prefer ease of mobility would enjoy the lightweight, smaller size of the 13-in MacBook.