Magnetic Mattress Cover. Sleep easy again with you new 100% Australian Made Magnetic Mattress Cover. Also known as the magnetic underlay. We have More and Stronger 1200 Gauss Magnets than any other underlay for faster better results.
This then makes the Magnetic Experience Mattress Underlay the most Therapeutic Product on the Market. When you are dealing with people in Pain the greater the therapeutic strength may mean the difference between Pain Relief and Disappointment.
Remember Magnetic Therapy (also known as biomagnetic therapy, bio magnetic therapy or magnet therapy) is the alternative practice involving static magnetic fields. The application of these health magnets to certain areas of the body will assist with drug free magnetic pain relief.
My wife Jannese Made her first magnetic product in 1974. So we have a wealth of experience to share when it comes to magnetic therapy pain relief solution. Contact us for your free consultation.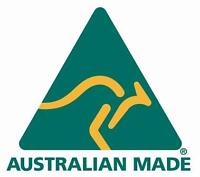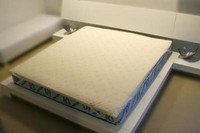 There are many companies that claim to be Australian Owned.
We are both Australian Made and Owned
Here are Seven Little Known Secrets when doing a Magnetic Underlay Comparison
View Our 100% Australian Made Magnetic Underlay
A pain free nights sleep may be only a magnetic mattress cover away