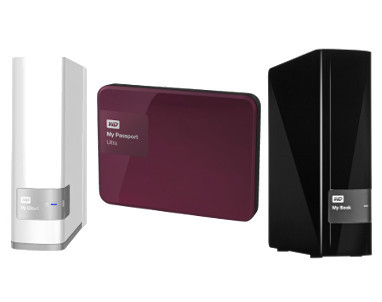 Add a caption
Network Attached Storage, Portable Hard Drive & Desktop Hard Drive
Hard Drive Purpose
Narrowing down what you'll use a Hard Drive for is a good start in finding the perfect product.
Business: Whether small, medium or large businesses, extensive storage options are a must. This could look like 4TB Desktop Hard Drives or even Cloud Storage.
Home: When portability is not a must, a Desktop Hard Drive makes sense to store family photos, movies and more.
Student: Portability tends to be important so you can carry your data around. For the ultimate convenience check out the Wireless Hard Drive range.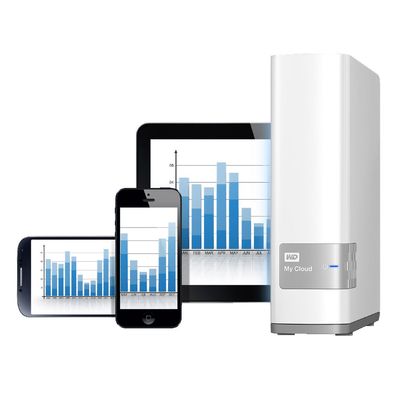 Storage
The most important decision when purchasing a hard drive is storage size - you're buying a hard drive to store files so you'll want to make sure you have enough with wiggle room. This depends on what you intend to store on your device.
Hi-res images, High quality videos, software backups - for this kind of purpose, you'll want a large amount of memory, but most likely enjoy something portable too. Ideal for this kind of use would be a Portable Hard Drive with storage around 2TB or 4TB.

Digital photos, home movies, word documents, excel files - for this purpose (home office, family hard drive) something simple but with reasonable storage would suit best. Check out the Desktop Hard Drives with storage levels around 1TB/2TB for the ideal solution.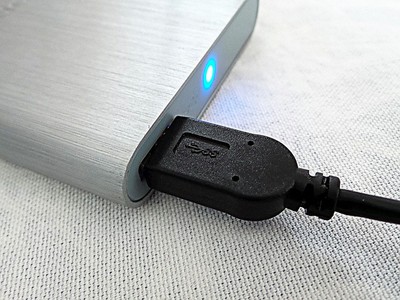 Features
Depending on your needs, there are some hard drive features that will fall under 'essential' and some 'nice-to-haves'.
Automatic backup: Save yourself the trouble of manually backing up each time you plug in. Automatic backup will run a backup program each time you plug in, safeguarding your data.
USB Speed: Depending on what you will be transferring, USB speed may be important. For example, transferring a 4GB HD video file may take a long time on USB 2.0, but USB 3.0 should be relatively speedy.
Compatibility: Do you intend to use your hard drive with more than 1 device? Some wish to use a hard drive across Mac and PC, meaning it needs to be compatible with both. Many hard drives claim to be compatible with both, but often require formatting each time you switch devices - wiping your remaining data.
Wireless: Wireless Hard Drives eliminate the need to connect through cables - the ultimate in convenience.