While it is true that a truly good jeweller can resize almost any ring to any size, the more extreme resizing efforts can be expensive
The rules below are to be thought of as an indicative guide only and are fairly conservative in their approach and should lead to a bill less than $50 most of the time
Most "Basket" type rings - that is - rings holding the stone in like a small basket which is then attached to the top of the ring band can typically be resized up to 2.5 USA Sizes (or 5 Australian (or UK) Sizes) smaller or larger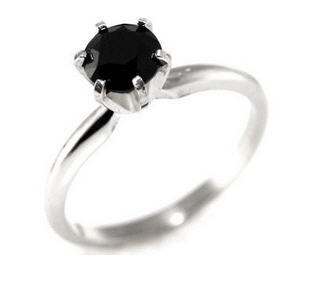 Regular rings with the stones set into part of the band can typically resize 1.5 USA sizes (or 3 Australian (or UK) Sizes) larger or smaller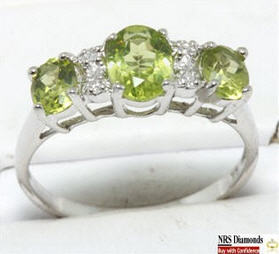 Channel Set Rings, those with a channel & the stones set into the Channel are usually very difficult to resize & can usually only resize 0.5 USA Sizes (or 1 Australian (or UK) Size) each way.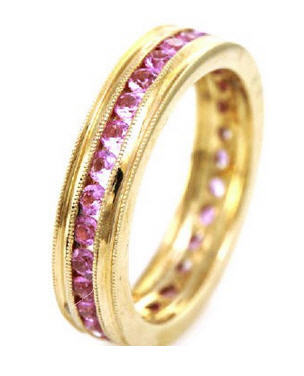 And Rings that are very wide are always expensive to resize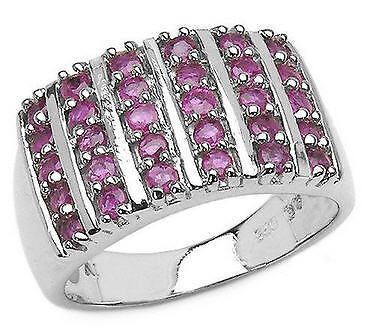 Once again, this is a general guide only & should be used as a such. Jewellery items are in a way unique & as a result it is difficult to specify 100% rules that apply absolutely all the time & as I said before: a truly good jeweller can resize almost any ring to any size, the more extreme resizing efforts can be expensive.
The charts below details ring sizes & conversions between USA & Australian (UK) sizes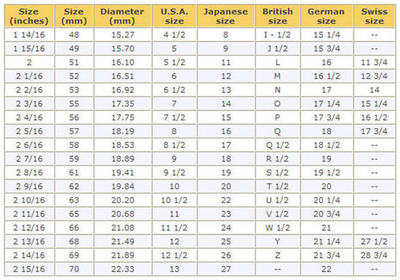 We generally can resize the first two type of rings in this article for $30 as long as the resize is within the guidelines of the article.
Outside these limits in this article is always possible but we would have to approach and quote on these on a 'case by case' basis
Please also note that we usually only stock one size of each ring (or in the case of a ring that may be either a mens ring or ladies ring; then we would stock one size for mens and another size for ladies)
and as a result, we will always be charging for any customer requested resizing if you want any other size other than the advertsied size.
Please do not think or expect that you can order any ring in any size for no additional charge as we had occurances of this despite virtually ever eBay business operating the same way we operate in order to reduce costs ans pass along saving to you; the end comsumer.
We have a large range of items at NRS-Diamonds and are constantly updating our stocks (https://stores.ebay.com.au/NRS-GEMS-and-DIAMONDS)
And just in case you're not happy with your purchase we offer refunds as detailed in our eBay advertising and we're always happy to provide advise.
We want happy customers who think so much of us that they come back time and time again!
If you found this guide helpful please let us know by clicking on 'yes' below